American Idol finalist Francisco Martin proud of Pinoy roots, to perform at MUPH coronation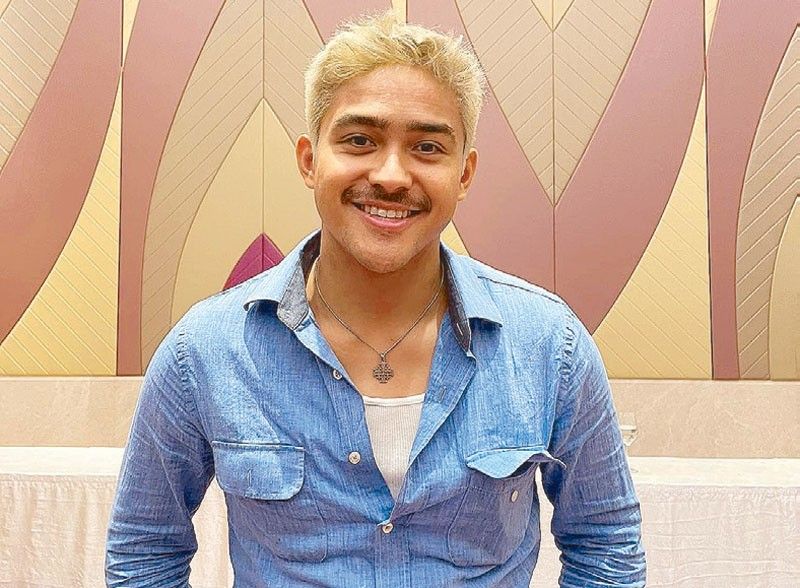 MANILA, Philippines — American Idol Season 18 Top 5 finalist Francisco Martin gave a sneak peek of what to expect from his performance tomorrow, April 30, for the Miss Universe Philippines (MUPH) 2022 coronation night at the Mall of Asia.
He serenaded the press members who attended the conference held Tuesday with his original composition Stay, which he and his friend Nick penned for the national pageant.
The Filipino-American artist is excited to meet the contestants and beauty queen winners this Saturday. "It's a very different experience. Coming out here, I didn't know what to expect but I was a little overwhelmed on the first day…I'm just getting used to the lifestyle here, enjoying and very grateful that I am here," he enthused.
Francisco arrived in the country last April 23 and he's been doing guestings and interviews about his music, the pageant and shows. He is also set to perform today (April 28, 6 p.m.) in the Stages Sessions show at Robinsons Magnolia's Central Garden. He will also have a meet-and-greet with his fans.
To be part of the MUPH coronation event means a lot to him. "I feel like doing something like this, to be invited to something like this, I feel very grateful and lucky to be chosen to do this and to be part of the big night, especially for the biggest portion of the show," he said.
He will render his own composition during the evening gown part of the program. "I have no words, I'm speechless. I feel just pure excitement, pure joy and kind of just ready to get on stage and sing for the ladies."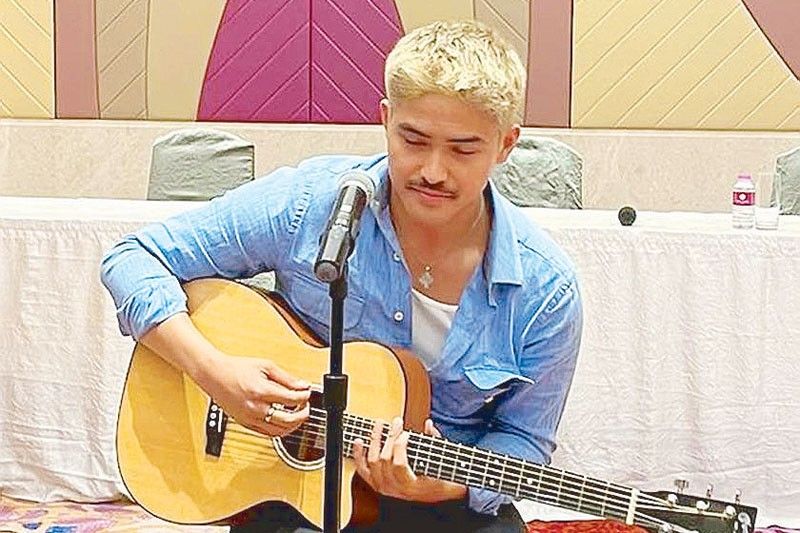 He cited Miss Universe queens Pia Wurtzbach and Catriona Gray as "great sources of pride in the Philippines and our culture."
The 21-year-old crooner hopes that the fans "would really love the song."
"I hope that everyone kind of listens to the song and feels good about themselves and dances around," he told The STAR. "It is a very love-y kind of pop song. I put in a lot more tempo, which is different from my previous sounds, which is more acoustic and slow. And I'm very excited to showcase that for the first time. It's like they never heard this type of music from me before. We're really excited to show it."
Francisco's creative handler Carlo Orosa shared his two other talents Sam Concepcion and Morrisettewill also be performing at the MUPH finale and they will be singing Kiko Salazar's compositions.
Carlo also recalled how he reached out to Francisco's mother through Facebook, got in contact with his manager in the United States (US), and everything worked out well for Francisco to get here.
Carlo described the young, good-looking musician as "very humble" and "shy but he was able to overcome it."
Nevertheless, Francisco looked forward to meeting a lot of people and learning more about his Filipino roots. "I talked to the locals and I learned a lot more about my culture and my experience kind of grew bigger and bigger. I learn a lot more about being Filipino," he shared.
His parents have not yet been back in the Philippines in more than 20 years. "(They went to the US) when they were 17 and now they are in their 50s," he continued. "It's nice to meet people and tell me about different things about our culture and stuff. Honestly, just seeing the environment and atmosphere, learning all about it, smelling the air kind of just seeing what's different in New York versus here. It's like a big culture shock but I'm all for it. I'm learning something new everyday. It excites me."
Francisco is currently based in Los Angeles. His parents live in San Francisco. He can cook pork adobo, pork asado and bam-i (pancit) noodles. He has also tried balut.
He knows Tagalog words such as "opo" and "salamat." "I can understand everything. My parents just speak Tagalog and I picked up on it. I can speak broken phrases," he revealed.
His dad hails from Nueva Vizcaya while his mom is from Ilocos Sur. He will stay in the Philippines for two weeks and plans to go visit the island of Boracay.
He would like to collaborate with Filipino artists such as the London-based No Rome and Inigo Pascual, whom he met three years ago when he appeared in one of the actor-singer and his dad Piolo's gigs in the US.
Francisco learned to play the guitar through YouTube when he was 13 years old.
He will be dropping his sophomore EP, titled Manic, come July 22. "It's all kinda tied to all my mental health (struggles) in the past year and kind of what I've been living in life and how I feel about it," he said of the EP. "All these are just raw experiences that I felt in the past year… (dealing with) friendship, relationships, battle within myself and all that stuff. My career. All that wrapped up into one, my EP."
He described his American Idol experience as "life-changing." On his viral audition where he sang Maggie Rogers' Alaska, he explained, "I looked very scared and anxious because I was very scared and anxious. I was shaking, sweating, in the first audition. I was a very anxious, insecure person."
"Before then (going live on TV), I was kind of a hermit and hid myself in the house. And all of a sudden, I'm in front of a bunch of cameras with three judges and like, it's just the weirdest thing ever," he went on.
He was a college student pursuing law at that time and now he is a full-time recording artist.
"Right now has been great. Joining Idol definitely gave me the career that I needed to have and in turn got me signed. It gave me beautiful opportunities like going to the Philippines and having shows and doing live tours. Idol definitely gave me that extra boost," he furthered.
Meanwhile, Francisco admitted he is single and is ready to mingle. "I had a Filipina girlfriend back in high school. I didn't date a lot in college," he disclosed. "I'm open to different types of women. I'm very, very happy that I'm here and meet beautiful women everywhere, especially while I'm here."