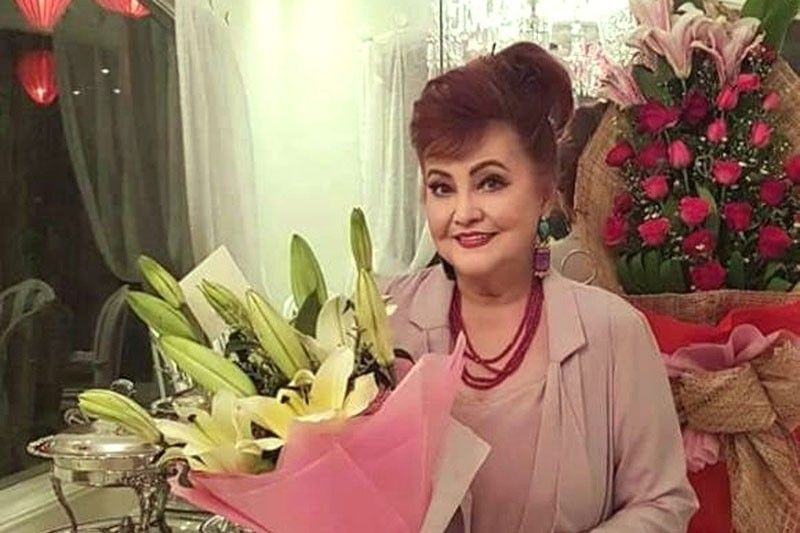 Liberty Ilagan during her 76th birthday last year and (far right) as a young Maria Clara-clad beauty on the cover of the well-crafted menu of Pamana, a restaurant owned and managed by her daughter Happy Ongpauco-Tiu.
What was Liberty's biggest regret?
FUNFARE
-
Ricky Lo
(The Philippine Star) - March 19, 2020 - 12:00am
When I talked to Liberty Ilagan on her 76th birthday on July 6 last year, she was her usual bubbly self, safe and secure in retirement from showbiz more than four decades ago.
As usual surrounded by friends on her big day, she said, "I can say that I have lived a happy, fulfilled life. I have friends from all sectors of society. I celebrate my birthday every year to embrace and see all my friends both old and new."
Sadly, Liberty will not be embracing her friends this July. Early last Sunday, March 15, at 3:30 a.m., she succumbed to emphysema at a hospital in BGC (Bonifacio Global City). What a departure it was, happening at a time like this, unable to bid friends a fond farewell.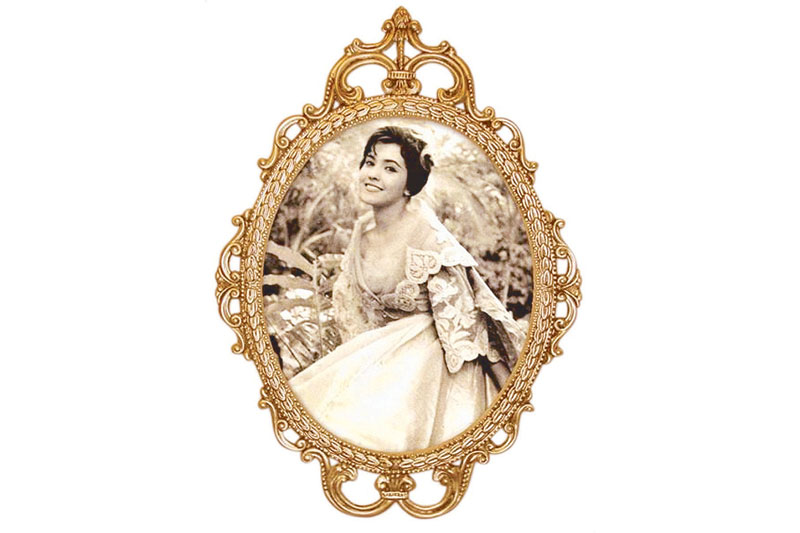 "As they say," Happy Ongpauco-Tiu told Funfare, "it came like a thief in the night...I mean, the emphysema she was suffering from for years. She never knew when it would hit her and it was usually accompanied by shortness of breath."
Happy is one of Liberty's three daughters by ex-husband former actor/famous restaurateur Rod Ongpauco (screen-named Rod Evans), the man who invented Crispy Pata. The two others are Love and Soeng.
It was the same illness that claimed the life of her father, Gerry de Leon, the National Artist for Cinema fondly and simply called Manong Gerry by members of the local movie industry to which he contributed such classics as Sawa sa Lumang Simboryo, The Moises Padilla Story and many more, including an unfinished obra maestra produced and starring Fernando Poe Jr.
Showbiz-watchers remember Liberty as the pretty actress discovered by Sampaguita Pictures that cast her as a wide-eyed, pony-tailed teener in feel-good romcoms such as Lover Boy (her movie debut with Susan Roces and Romeo Vasquez) and Tindahan ni Aling Epang (with screen sweetheart Jose Mari who later became a congressman). Among her other movies were Alipin ng Busabos, Umibog Ay Di Biro and Mga Anak sa Pagkakasala, all shown in the late '60s just before she retired. She quit when the quitting was good...at the peak of her career...hastened by the emergence of the so-called "bomba," the soft-porn trend that ruled the industry.
"I couldn't do it," said Liberty who preserved her wholesome image. "Hindi kaya..."
She had confessed to Funfare that her biggest regret was not having been directed by her father, explaining, "I could have begged my father to help me with my career. He could have directed me in Brownout, a movie that I produced and eventually directed by Ruben Abalos, but I was scared that he wouldn't find me a good enough actress, that he would be disappointed in me. I was too shy, too afraid and proud to ask for help from anybody."
And too sheltered and too protected. "I wasn't allowed to go abroad alone so I wasn't able to join productions shot abroad. I was a Karilagan model of Pitoy Moreno but I was not allowed to join his shows abroad."
Well and good. Thrice named Most Glamorous Star and once as Queen For a Day during Sampaguita's annual Big Celebration (forerunner of sorts of today day's Star Magic Ball), Liberty never won any acting award (since she wasn't really given a chance to grow as an actress) but she treasured a plaque given to her by their parish church in recognition of her being a mother.
"It was really my life plan to take care of my family," admitted Liberty. "My children now have families and businesses of their own."
Until her death, Liberty managed several businesses including the Barrio Fiesta restaurant on Makati Avenue and the Liberty Gourmet Products.
Liberty came from a showbiz clan that includes Conrado Conde (director), actors Angel Esmeralda and son Jay Ilagan, brother-in-law Ronaldo Valdez (married to her sister Baby), music man Tito Arevalo and his son Robert whose wife is Barbara Perez.
"Liberty and I are neighbors," Barbara told Funfare. "We saw each other often, especially during family events that she hosted. I know her to be a kind and generous person."
And here's what Liberty's children have to say:
We are heartbroken to announce that our dearest Mom, Liberty Ilagan, has joined our Creator.
She lost her battle to COPD complications and had a cardiac arrest.
Our Mom lived a full and glorious life.
Mom was a beautiful woman with a golden heart. She was a loving and wonderful mother to us, a doting Mamam to her grandchildren, and a caring and devoted wife. Above all, our mother was a true and faithful child of God.
We are the luckiest children in the world to have had the privilege to call her Mom.
Your prayers, loving thoughts and supportive words bring comfort to us during this time of sorrow.
Though we will miss her terribly, we are happy that she is now free from suffering and is reunited with our Lord and all our loved ones who have gone on.
Mom must be so touched to be remembered so fondly and be held in such high esteem by all of you. We are happy to have shared our MOM with you?.
There are no words to describe our grief...If she left us when she is 100 years old, it would still be too soon.
We love you, Mom. We will carry your love and memories in our hearts forever.
In the light of the current pandemic situation, we will postpone her Thanksgiving Memorial Celebration to another time.
— Love, Happy and Soeng
(E-mail reactions at rickylophilstar@gmail.com. For more updates, photos and videos, visit www.philstar.com/funfare or follow me on Instagram @therealrickylo.)