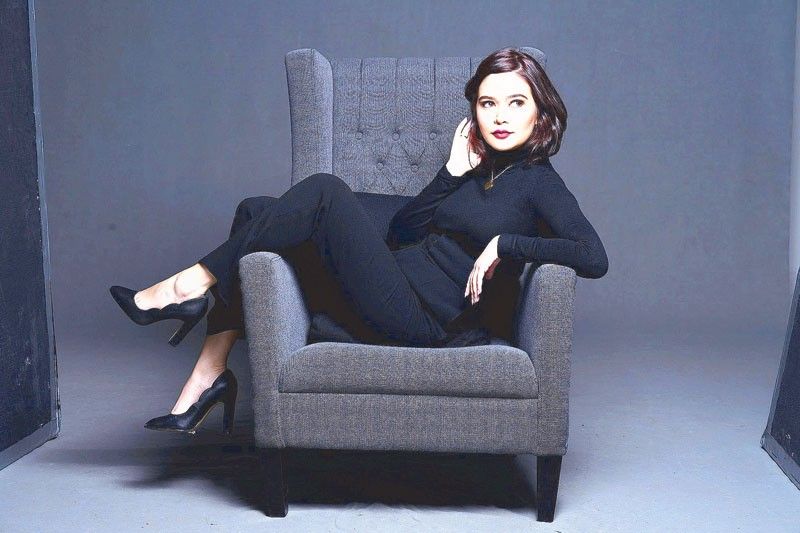 CONVERSATIONS
-
Ricky Lo
(The Philippine Star) - December 15, 2019 - 12:00am
Bela Padilla is a cut above the rest. To cite a cliché, she's a class by herself. She's defined not so much by good looks but the varied roles that have proven her versatility as an actress, such as those in 10,000 Hours (as a reporter monitoring the senator-character played by Robin Padilla), 100 Tula Para Kay Stella (as the ephemeral fantasy-girlfriend of JC Santos), The Day After Valentine's (also with JC Santos) and in Miracle in Cell No. 7, Viva Films' official entry in the 2019 Metro Manila Film Festival (MMFF) in which she plays Aga Muhlach's grown-up daughter Yesha who would defend him in court after he is accused of sexually assaulting and murdering a little girl. The little Yesha is played by Xia Vigor.
Directed by Nuel Naval (A Secret Affair, This Time), the movie is a reboot of the heart-wrenching Korean movie touted as the highest-grossing film in South Korea in 2013 and currently ranked No. 7 in the list of that country's huge moneymakers of all time.
Already, Aga is predicted to win Best Actor and Bela Best Supporting Actress. Actually, Bela is a replacement for Nadine Lustre who backed out at the last minute. In Philippine cinema history, the second (or third or whatever) choice turns out to be the better…nay, the best!...choice after all. Gina Alajar was the second choice (after Alma Moreno) for the Laurice Guillen-directed Salome, and so were Joel Torre (for Albert Martinez) in Peque Gallaga's Oro, Plata, Mata, and Bembol Roco (for the late Jay Ilagan) in Lino Brocka's Maynila: Sa Mga Kuko ng Liwanag.
Oh well, Nadine's big loss is Bela's big win.
So what else is new?
As a nod to the movie's title, first question is: Has there ever been a "miracle" in your life?
"Every act of kindness I see, to me, is a miracle."
You appear only in the beginning, middle and end of the movie, and people would say it's "short," although your appearance is so markado that you are predicted to win Best Supporting Actress. Long or short, how much of yourself do you put into every role?
"Always more than what is required of me."
Does being a "second choice" challenges you more into proving that you are the better…nay, best…choice after all?
"I didn't see it as anything but another amazing job assignment, it doesn't matter to me who it was offered to first. The only things that actually matter to me are the things I need to do at hand."
You play Aga's grownup daughter (a lawyer), who is your peg for the role?
"I was going to use the original Korean version of me, Park Shin Hye, as my peg. But I heard Kuya Aga didn't watch the Korean version so he wouldn't have pre-conceived notions of the film. So I decided at the last minute not to use a peg and just follow my instinct and my director."
When and how did you become aware that Aga is a big star (any of Aga's movies had a big impact on your life)?
"When I was very little, I watched a heartwarming movie starring him and Shaina (Magdayao)...they would always play it on TV. And then when I started acting at 16, I saw how all actresses wanted to be his leading lady. So I was aware very early on."
How was the experience of finally not just meeting but also working with Aga?
"Amazing. He's very down to earth."
You are among the very few actresses who are substantial and intelligent, and level-headed. Do you use more of your head than your heart in the name of love?
"Thank you. I can't say at this point because I'm not in a relationship right now, and haven't been for two years." (Note: Her last known boyfriend was producer Neil Arce who is now engaged to Angel Locsin. When she was just starting in showbiz, Bela was romantically linked to Jason Abalos who is now going steady with beauty queen Vicky Rushton.)
How do you assess showbiz life (what do you like and not like about it)?
"I see more things as jobs now and not life-defining moments."
Have you always wanted to be an actress and what movie made you realize that you wanted to be one (or if not, what was your childhood/teenage dream)?
"Not really, I was very shy growing up. But Closer with Natalie Portman and Jude Law was the first film that opened my eyes, I guess. And then, Meg Ryan films. Somewhere in Time. Steve McQueen films. What Dreams May Come."
How do you keep your sanity in a crazy world like showbiz?
"I exclude myself from it."
(E-mail reactions at rickylophilstar@gmail.com. For more updates, photos and videos, visit www.philstar.com/funfare or follow me on Instagram @therealrickylo.)