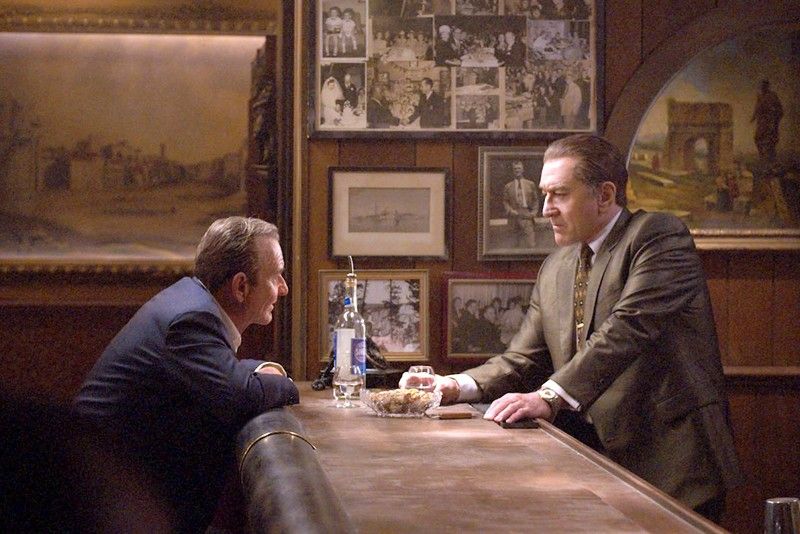 The film reunites Martin Scorsese with one of his greatest collaborators, two-time Academy Award winner, Robert de Niro (right) as Frank Sheeran
The Irishman: A homecoming for Scorsese
MANILA, Philippines — Martin Scorsese is widely regarded as the greatest living film director. And, if the first teaser for Netflix's highly-awaited Fall release, The Irishman, is any indication, he's back in peak form.
The Irishman sees a return to the mean streets mobster drama Scorsese built many of his masterpieces on. The film is based on Charles Brandt's nonfiction book, I Heard You Paint Houses, which details Frank "The Irishman" Sheeran's role in the Bufalino Crime Family. The teaser promises a deeply political crime film, jumping decades (showcasing both elderly and de-aged Sheeran) between courtroom hearings, weapon smuggling and even the Kennedy assassination.
Most notably, The Irishman reunites Scorsese with one of his greatest collaborators, two-time Academy Award winner, Robert de Niro (Frank). It's a legendary pairing that birthed cinematic icons Mean Streets, Taxi Driver, Raging Bull and Goodfellas (currently on Netflix) — films not only considered among Scorsese's best, but also among the best of all time. It was, however, a highly unlikely reunion: De Niro isn't getting any younger at 75, and the pair hasn't made a feature film since 1995's Casino. But with the new de-aging technology, a staggering $160M budget, and Netflix saving the production from a long-gestated purgatory, it's a pairing that will thankfully grace screens one more time.
Just one legendary actor isn't enough for Scorsese. Joining De Niro is "The Godfather" himself, Al Pacino. Scorsese even convinced Academy Award winner Joe Pesci (Best Supporting Actor for Scorsese's Goodfellas) to return from retirement to join The Irishman. Rounding out the cast is Harvey Keitel, who played a major role in Scorsese's early career with Mean Streets and Taxi Driver. In other words, The Irishman is the "who's who" of crime cinema.
The Fall release-window is typically populated with awards-caliber dramas — the crème de la crème that ends up nominated for The Academy's Best Picture — but in the Philippines, these releases are at times delayed. For instance, Denis Villeneuve's science-fiction triumph Arrival, released in November 2016 in most territories, was released in the Philippines on Feb. 15, 2017, a day after its DVD release. What makes The Irishman different? It's a Netflix film. After a limited release, the picture will quickly make its way to the streaming giant; with The Irishman, there's finally a chance to catch cinematic history as it happens.