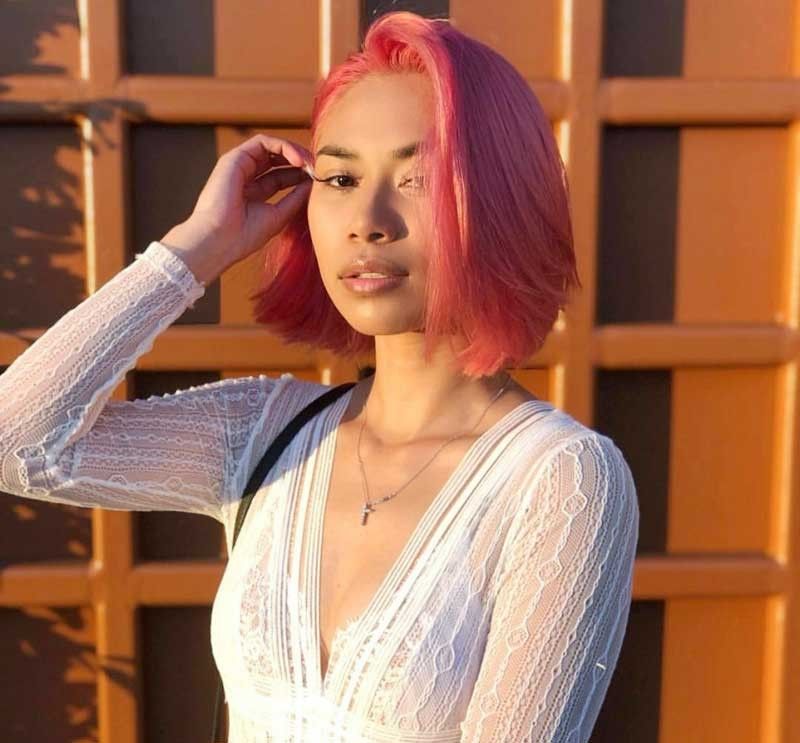 American Idol alumna Jessica Sanchez now goes by the name Jes. 'I am a completely different woman from who I was a few years ago,' she claims. 'I'm learning new things about myself every day.'
Photos from @jessicaesanchez
A new look, a new single & a new name
FUNFARE
-
Ricky Lo
(The Philippine Star) - May 15, 2019 - 12:00am
In time with the return of American Idol (AI), one of its successful alumni has emerged not just with a new look and a new single titled Love You but also, brace yourselves, with a new name. But unlike Aiza (now Ice) Seguerra and Charice Pempengco (now Jake Zyrus), it isn't a radical change for Jessica Sanchez, runner-up in AI's Season 11. She's now known as simply Jes.
Funfare correspondent Carlo Orosa did a "quickie" interview with Jes for this corner.
Congratulations on your new single! Who wrote the music and lyrics?
"Thank you so much! I'm currently working with a producer from Amsterdam, Rodney Jason. He is the one that made the music for this track and will be making music for the rest of the songs coming out in my upcoming EP (Extended Play). My boyfriend also played the bass slide in the beginning of the song and I wrote the lyrics."
What inspired you to record Love You?
"My relationship. My boyfriend and I are always busy, doing a million and one things. Even though we are around each other every day, sometimes we forget to take a step back from all the craziness and just enjoy our time together. It can be easy to forget the little things when you have so many other things you're focused on. So, I wrote this song for him as a little reminder that life is short and I want to take every moment I can to let him know and remind him that I appreciate him and love him."
How long did it take to write and record the song?
"The whole process took about a day to write and record. We finished pretty fast considering it was my first time writing a whole song."
What was the process like?
"It was a bit difficult because I'm still learning to write and still getting comfortable with it. But I honestly love it and can't wait to share more of myself with everyone through my music."
Why did you cut your hair and your name?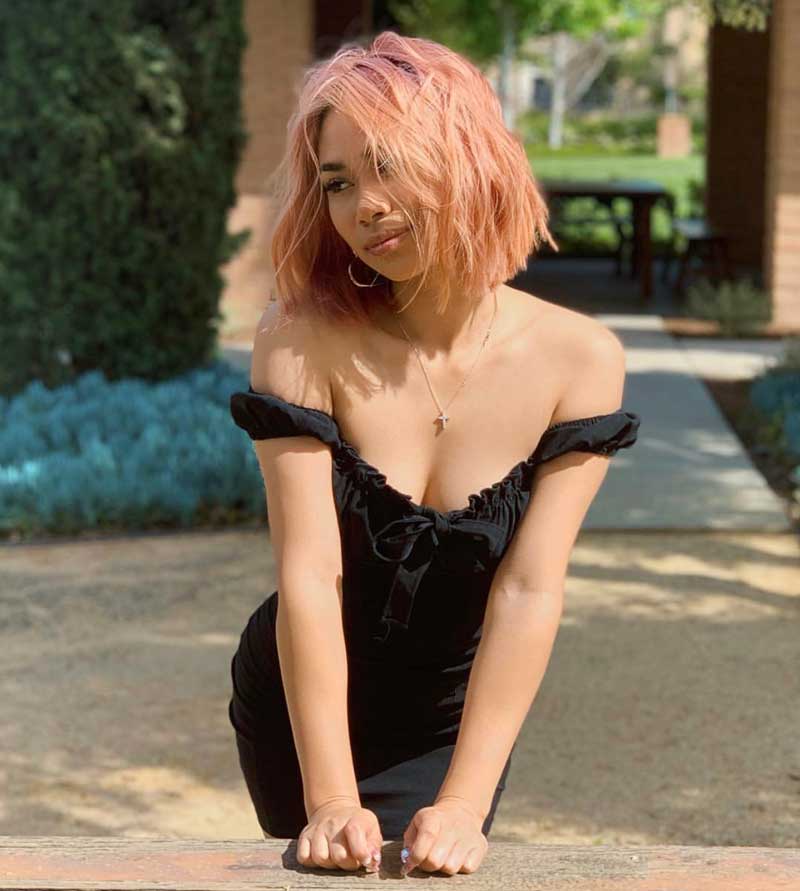 "I needed a completely fresh start. I've been through a lot in my journey with my career so a new beginning was necessary, like a rebirth. I've learned a lot about myself through all these experiences and I think that this new Jes is the real me."
Who is Jes today?
"I'm a completely different woman than who I was a few years ago. I'm learning new things about myself every day. I just want to be authentic from now on, 100 percent me. I want to use my music as an outlet to express myself, who I am and what I feel regardless of what anyone else thinks. It's very hard for me to be vulnerable but I don't want to be afraid of sharing my stories and being the real me anymore. I want to convey real feelings behind everything I release from now on."
What has changed in you in the last couple of years in terms of music and outlook in life?
"I took some time to find myself. Like a lot of people, I was lost for a while. I've learned a lot from a lot of other people but mostly from my experiences in life. It has been a roller-coaster ride but those times always make the best stories and lyrics."
What are your next moves and plans?
"Right now, I'm focusing on making music. I'm in the studio trying to stay focused on letting everything out on paper. I might take some time to do some shows every now and then but the priority is the music. I know there are some people who have been waiting a while for it! EP coming very soon this year."
Social media has become the norm. How do you deal with criticisms and bashers?
"I honestly used to really dislike social media. I could go days without my phone; I know I'm weird. Although it's hard, I try not to focus or respond to all the hate and negativity. I'm using my socials a lot more though and giving all of my attention to everyone else but the haters."
Any message to your fans?
"I love you all so much. Thank you so much for sticking with me through this long wait and journey. I hope that the new single was worth the long wait and the upcoming EP even more. I'm excited for you guys to hear the rest very soon. I love you all to the moon and back. Thank you, sweet loves!"
(Follow Jes on Instagram @jessicaesanchez, Twitter @JessicaESanchez and Facebook @JessicaSanchezOfficial)
(E-mail reactions at rickylophilstar@gmail.com. For more updates, photos and videos, visit www.philstar.com/funfare or follow me on Instagram @therealrickylo.)