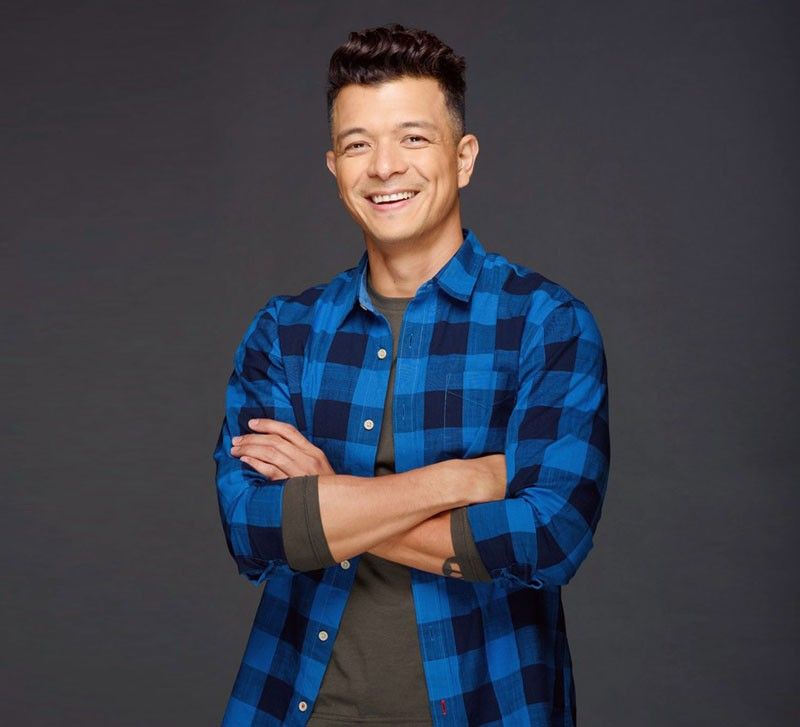 Jericho Rosales: It's my responsibility to repackage myself to do something new
Jericho quitting soaps but not showbiz
Jericho Rosales isn't afraid to tell that he is not doing another soap opera after Halik is over and done with. But no mistake about it, he is not quitting showbiz.
In the recent presscon for the top-rating ABS-CBN primetime series that is now down to its last two weeks of airing, the Kapamilya actor gave a valid reason to his decision.
"I don't wanna do soaps anymore, and it is not a problem for me," he said. "Do I want to stop TV? No. It's time for me to challenge myself to create something new for myself. Hopefully, it works."
His eagerness to do things outside of drama acting stemmed from fans, particularly the male set, who wish to see him in the action genre. He also considered suggestions of people close to him about giving a try to work behind the cameras.
"The boys are saying, like the security guards, jeepney drivers and others who have been watching me, 'Idol, huwag ka na umiyak. Kailan ka ulit gagawa (gaya) ng Panday o Pacquiao?' ('Idol, don't cry. When are you going to do something like Panday or Pacquaio?') That's why, I noticed that actors here have a career pattern and I want to eliminate that."
With the advent of digital contents, Jericho is all the more inspired to take new steps for his career.
"Will I say goodbye to my favorite drama unit (of) RSB (Ruel S. Bayani, business unit head)? No. We are just talking about the new things that I can do, but not to stop acting. I will never stop acting. With the availability of iWant, Netflix, I feel like there are so many things I can still do."
He continued, "Maybe, I will get into producing, writing, directing. Direk Ruel has been asking me to direct and I said give me time to surf again muna and collect my thoughts because they have gotten me into the creative team of Halik, parang ang sarap. So, it's like this time, it's my responsibility to repackage myself to do something new. Ang tagal ko na din naman sinasabi ito (I've also been saying this for a long time). Again, it's not because I'm tired (of acting). I'm actually inspired to work harder."
He, too, sees that the all-out support of people around him is a good sign to venture into another area of the cinematic world. The brands that he represents as their endorser, for example, are backing up his career growth. His brand partnerships to work on different projects are just waiting to be tapped. "Like Wrangler, it welcomes me to direct for them, write for them. So, there are lots of opportunities for me. Also, my director-friends are asking me (to start)."
He just needs to take a breather right after Halik. Two or three months are enough for him to do what he feels has been set aside due to the rigorous work in the soap. "Kakanta muna ulit, mag-susulat muna ulit (I will sing again, write again and play again then when I return by the end of the year, I have something new. I am also looking now for writers to help me for my projects because I have a lot."
Jericho revealed it was three years ago when he started giving "change" a try. However, he is aware that the process won't be that easy. Besides, he felt it is but right to attend first to acting projects. "People have given me so much. ABS-CBN has given me so much," he stressed.
"I think now that they've known me, it's time to take advantage of the opportunity; na si Jericho isn't just a dramatic actor. He can also do suspense thriller or other new things — new content — para lang pag binalikan n'yo ako, may bago (so that when you get back to me, there's something new)."
Jericho intends on studying abroad first. Certainly, his wife Kim Jones is behind his every move.
"I'm so blessed to have a beautiful wife who actually has the same passion (as I am) so we talked about it already. She's going to study; I'm going to study. She's building a company and I am rebuilding myself. (We have agreed if) she wants to study and I want to study for three to five months and we will see each other somewhere in any part of the world, we're fine with that.
"This is the reason why we don't have kids muna because we feel that bringing a baby into this world is not a good idea kasi kawawa 'yung baby and also, no one is pressuring us to have a baby. May anak ako na mahal ni Kim. Nag-mamahalan kami so I have the best set-up right now."
Jericho also encourages everyone to pursue greater things. He believes that no one is ever too late to act and realize a dream.