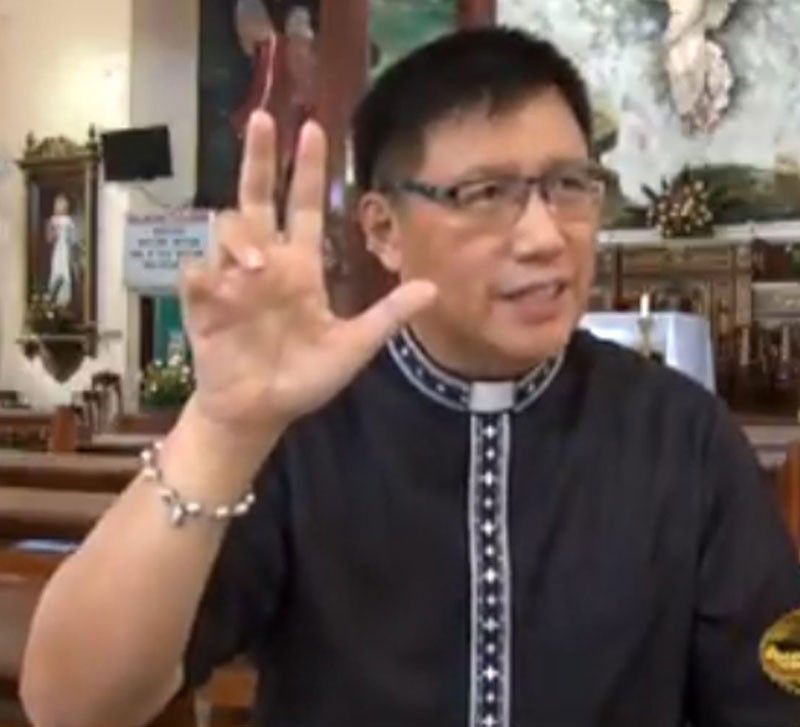 The young healing priest Fr. Joey Faller shows his injured fingers that look like those of Jesus Christ.
Healing priest Fr. Joey Faller's'silver' prayer
FUNFARE
-
Ricky Lo
(The Philippine Star) - April 15, 2019 - 12:00am
Anytime now, an expected million-plus devotees not only from neighboring places but from around the country will be flocking to Kamay ni Hesus Shrine in Lucban, Quezon, for the Holy Week retreat. The number has been increasing year after year.
"In fact," said Fr. Joey Faller, the healing priest who built the shrine with donations from people who claimed to have been healed, "even on ordinary days, a lot of pilgrims attend my healing Masses on Wednesdays, Saturdays and Sundays. More and more are coming."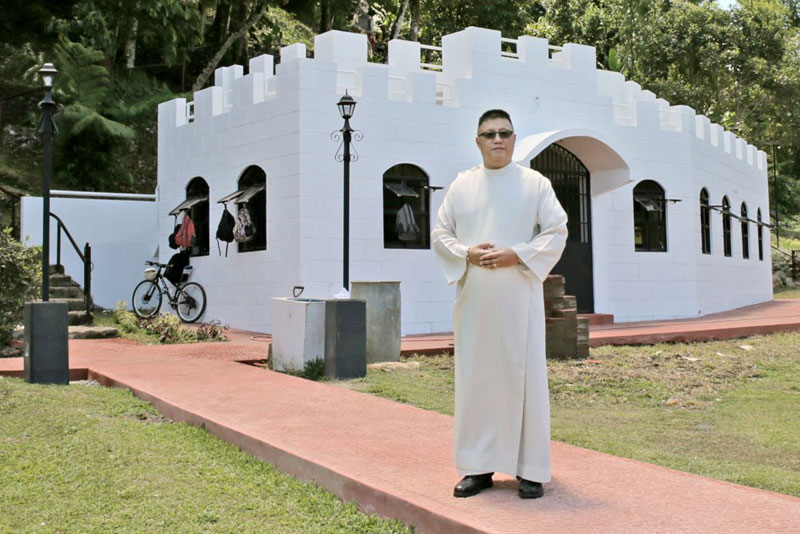 His Kamay ni Hesus Shrine in Lucban, Quezon, was built from donations of people who have been healed.
The church can accommodate only 1,000 but more than 5,000 devotees show up, spilling over the areas beside, behind and in front of the church.
"That makes me happy," noted Fr. Joey. "More people coming, more okay. The more the merrier, as they say."
Last April 9, Fr. Joey celebrated his 25th (silver) anniversary as a healing priest. It was on that date when Fr. Joey had what he described as "my baptism in the healing ministry." And there's an interesting story behind it.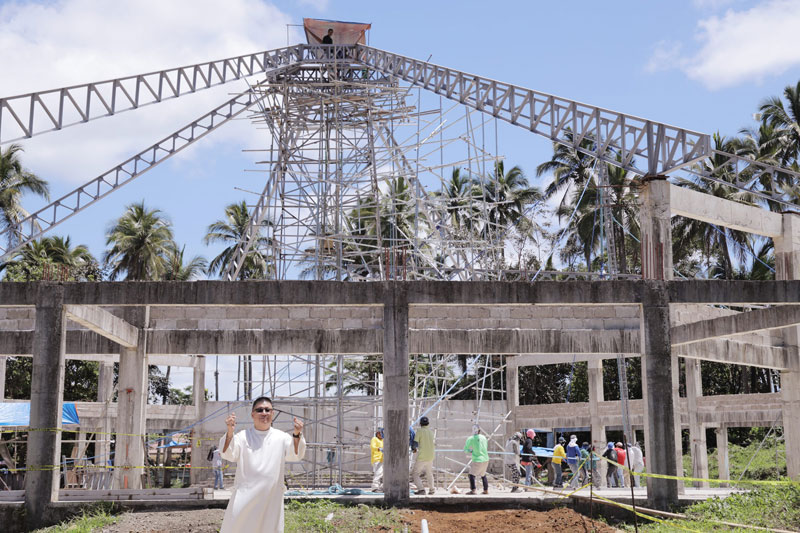 Now being built is a Healing.
"I was injured in a near-death experience," narrated Fr. Joey. "We were on our way home when our car was wrecked in a head-on collision. The nerves in my right hand were damaged beyond repair so my fingers formed like that of Jesus, with my index and middle fingers pointed upward permanently."
It was then that Fr. Joey, who comes from a family of doctors, discovered his gift of healing.
"From that moment on," he continued, "God used me in bringing the healing love of the Lord to sick people."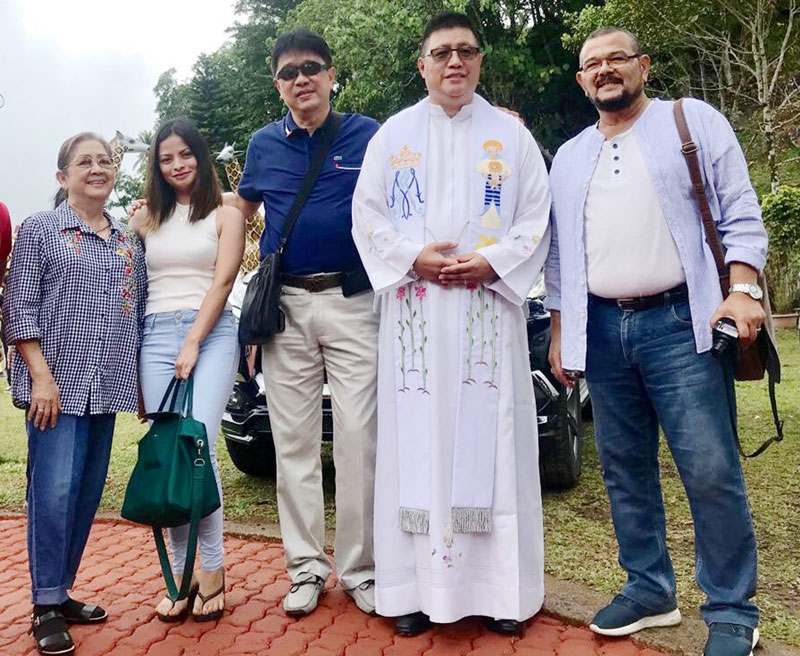 Among Fr. Joey's wellwishers during his 25th anniversary as a healing priest on April 9 were friends (from left) Luz Valdez, Shiela Dellomas, Dr. Welson Yap and Rez Cortez…
Kamay ni Hesus features a tall Risen Christ on top of a hill, said to be among the top three tall statues in the world. More than 250 steps lead to it. From there, you can see a statue of the Virgin Mary below, facing her Risen Son. It's a sight to behold, very touching! There are more interesting features that make the shrine look like a man-made paradise, complete with a playground for children. Other attractions: the Museum of Kamay, the Kamay Healing Complex, the Sea of Galilee near the Noah's Ark, the Noah's Café and the Noah's Garden.
"We are now building a Healing Dome," said Fr. Joey. "We appreciate any donation to help in its completion."
That's Fr. Joey's fervent prayer on his Silver Year.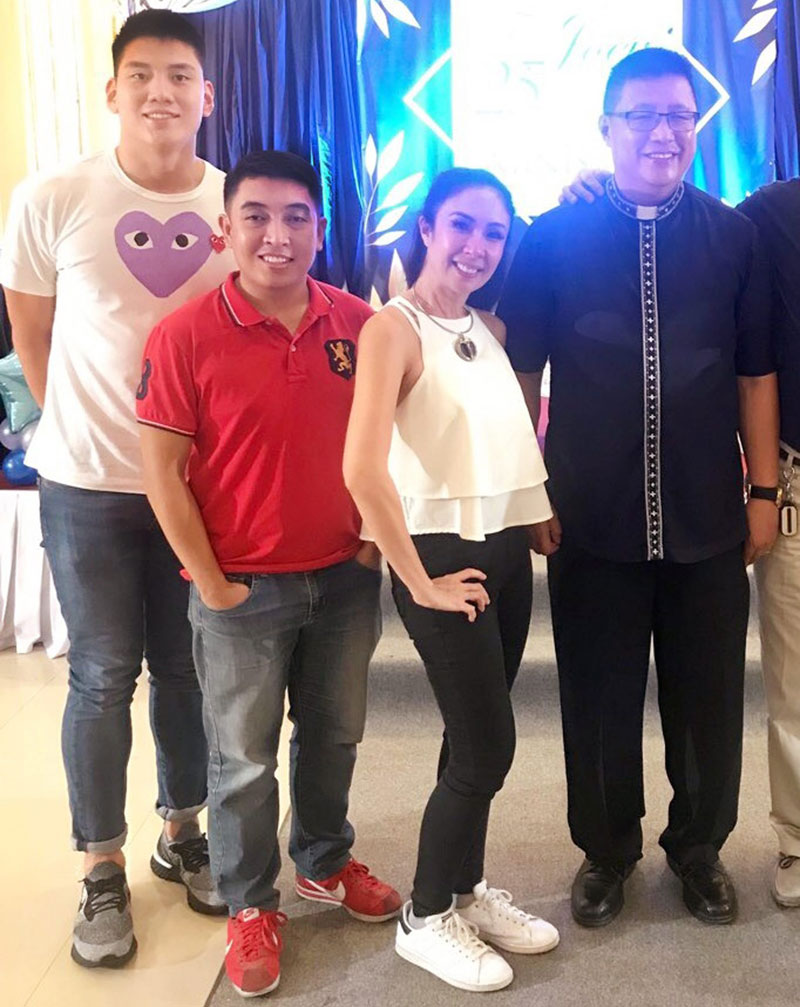 …and, (from left) Jeron Teng, Mark Eugenio and Giselle Sanchez. — Photos by Dr. Welson Yap
* * *
(E-mail reactions at rickylophilstar@gmail.com. For more updates, photos and videos, visit www.philstar.com/funfare or follow me on Instagram @therealrickylo.)