Camille Prats welcoming a new baby next year
December 25, 2018 | 4:33pm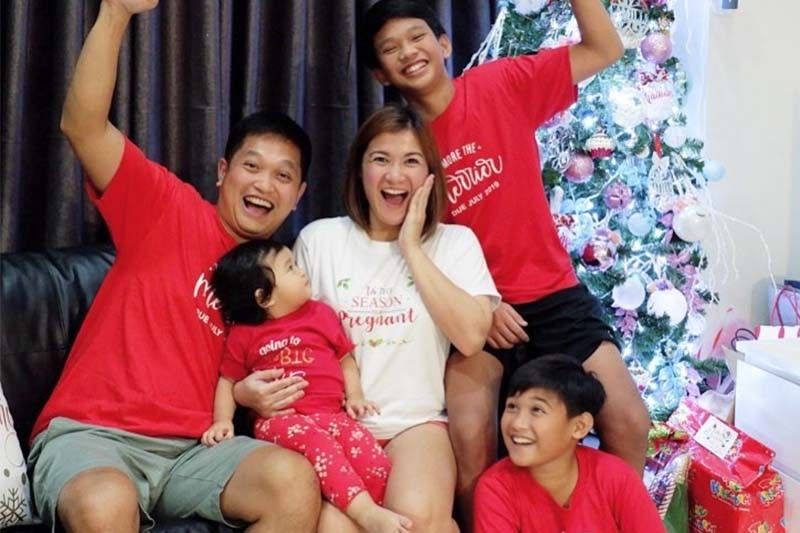 MANILA, Philippines — The Yambao family is welcoming a new member soon, as actress Camille Prats revealed her third pregnancy on Christmas day.
Prats-Yambao took it to Instagram to share the good news.
"Our family is getting merrier coz a little present is on the way! God's greatest gifts [come] in surprises and we are over the moon!" the actress said in her post.
Prats-Yambao is at the center of the family photo, wearing a white shirt that reads: "Tis the season to be pregnant."
The actress also posted a video taken last month of how she found out she is carrying her third child.
Prats-Yambao said they did not plan on having a new baby but it would always be a blessing. She also showed how she broke the news to her son Nathan, who said that he wants a baby brother but would welcome a baby sister, too.
The actress said they would pray for a younger brother and encouraged her son to also pray for a healthy baby.
She said that the newest member of the Yambao family would arrive in July 2019.
The actress gave birth to her second child and first with husband Yambao, Nala Camilla, in September last year.
She has a child with her late husband, Anthony Linsangan, and her current husband has a son from a previous relationship.
Prats-Yambao said that with a baby coming their way, it would be #YambaoFamof6. — Kristine Joy Patag