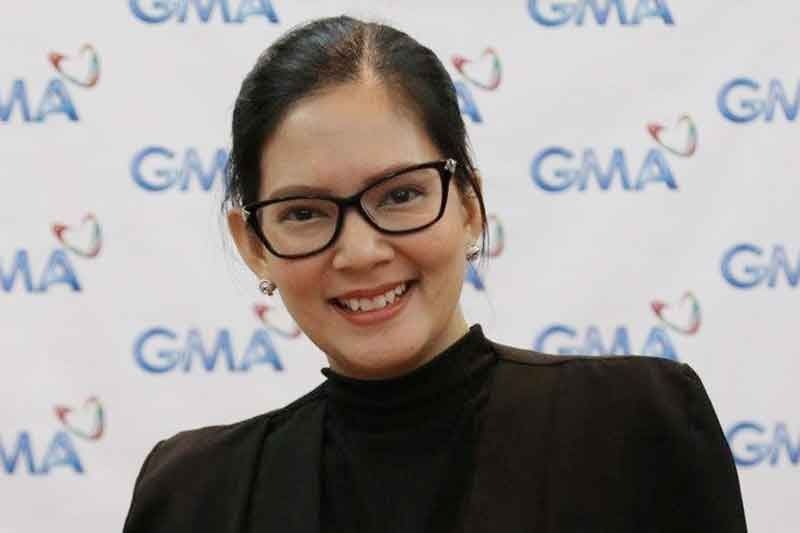 Chynna learns 'method' from Anthony Bova
Jerry Donato
(The Philippine Star) - August 10, 2018 - 12:00am
MANILA, Philippines — The possibilities are endless in acting.
This is one takeaway of Chynna Ortaleza from the workshop recently conducted by international acting coach Anthony Vincent Bova and attended by fellow Kapuso artists (like Andrea Torres, Benjamin Alves, Gil Cuerva, Mikoy Morales and Thea Tolentino). It has ignited more her love for the craft.
"One word that directly comes to mind is, it's been fun," said the actress-host of the exclusive workshop for GMA Artist Center talents. "It's been an experimental lab for artists, and that's one of the things that matter to me."
Even if she has a clear perspective on handling projects, Chynna is always on the lookout for ways to deliver inspired performances.
"I mean, of course, after 16 years in the business you're sort of jaded but now that we're working with Anthony and Ana (Feleo), I just feel that the possibilities are endless when it comes to acting."
Knowing the acting grounding of Anthony, Chynna understands the Eric Morris method and sees its relevance for her work on TV and film. By the way, Anthony is an actor, writer, artistic director and a protégé of Eric.
"The most important thing I got... is not to be afraid of being honest with yourself and just trudging forward with life no matter what you experience. You just have to be fearless in that aspect of life."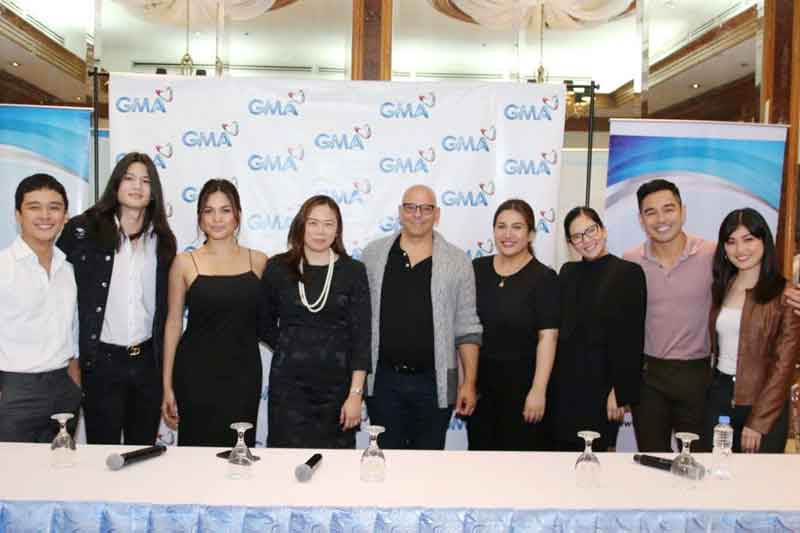 Chynna Ortaleza (far right): An artist should be honest and authentic. Right: With Anthony Vincent Bova (center) and (from left) Mikoy Morales, Gil Cuerva, Andrea Torres, Gigi Lara, Ana Feleo, Benjamin Alves and Thea Tolentino.
Aside from further finding her voice as an actress, in what way has the workshop helped Chynna? She had this to say: "It's not just (about) being an actress. It's about life pretty much. Let's not look at the workshop as something that's just centered (on) acting per se." The learning process also afforded her the opportunity to listen to other actors and learn from their stories, which, Chynna added, "was really an expression of life and they (actors) foster the fact that we are human beings and that we are diverse and we are different. We should love our uniqueness."
Chynna is seen co-hosting Idol sa Kusina with Chef Boy Logro (on GMA News TV), where she shows her domestic skills.
"I've always been the career girl. I (started) a family two years ago and all of a sudden something fell on my lap which (was) Idol sa Kusina and that's one of the things that I'm thankful for currently because at least I get to practice my domestic skills."
On weeknights, she also stars in the Alden Richards starrer Victor Magtanggol, and recently finished a creative writing workshop with Ricky Lee. On top of that, Chynna plays the role of vice president for production of OC Records, the label that she and husband Kean Cipriano put up. Their artist, Unique, has just released a single.
"(The) label is a house that exactly pushes what I'm talking about that you as an artist should be honest and authentic," she said. "You should not be afraid to show, kumbaga, everything about you and we're giving you complete creative freedom with your material, your music and all the aesthetics that come with being a musician."
As a wont — and even before the Anthony Vincent Bova workshop — Chynna knows the importance of honesty in approaching roles — big or small. "The difference now that I have with Bova na na-gui-guide niya ako is the fact that I believe in what I'm able to give 'cause before I would always have second thoughts (about) my performances. But now because I'm comfortable with my current and present being during each scene and I know I'm honest when I turn out the scenes then at the end of the day, I go home fulfilled, and I don't go home feeling like I failed in my work, or I should've done better, or I should've done this. Kasi that's totally taking away from what the technique teaches, which is to be there, be present at the moment. That is what's most important."
Chynna will always be present at every acting moment.
(Bova will return to Manila on January next year to conduct a culminating activity, which showcases what the GMA Artist Center stars have learned from his training program. Ana is his co-teacher.)