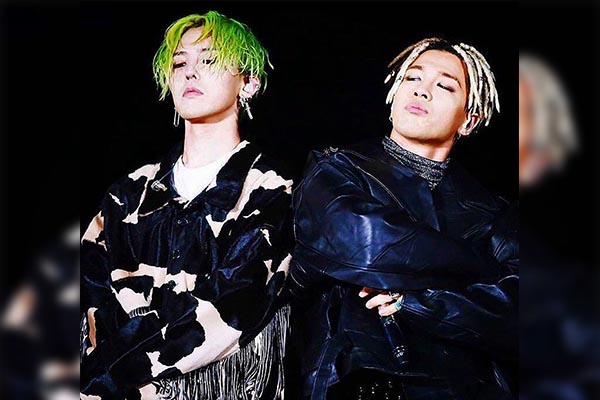 BIGBANG's leader G-Dragon and member Taeyang will enlist on February and March, respectively. Screenshot from Instagram/@xxxibgdrgn
BIGBANG's G-Dragon, Taeyang prepare to enlist in military
MANILA, Philippines — V.I.P.'s take heart: BIGBANG's G-Dragon and Taeyang are due to enlist with the Korean military in the next few weeks.
According to Soompi.com, G-Dragon or Kwon Ji Yong in real life and Taeyang or Dong Yong Bae will start fulfilling their two-year mandatory military service in February and March, respectively.
G-Dragon plans to have a quiet enlistment, devoid of fanfare, on February 27, while his best friend, Taeyang will enter the military on March 12.
The two will enlist as active duty soldiers, as confirmed by YG Entertainment, which handles BIGBANG.
After the five-piece boy group entered hiatus status in 2016, the two members have toured the world with their respective solo concerts.
G-Dragon held "ACT III: Motte in Manila" on September 1, while Taeyang crooned at the Araneta Coliseum on September 22.
Taeyang has just wedded his long-time girlfriend, actress Min Hyo Rin, in a private wedding ceremony in Gyeonggi, South Korea on February 3.
BIGBANG's eldest member, T.O.P, returned from serving his duties as a public service worker in early 2018.
The enlistment of group's "maknae" line or its two of its youngest members, Daesung and Seungri, are yet to be announced by YG Entertainment.