Korea wins Miss Supranational 2017, Philippines in top 10
December 2, 2017 | 1:00am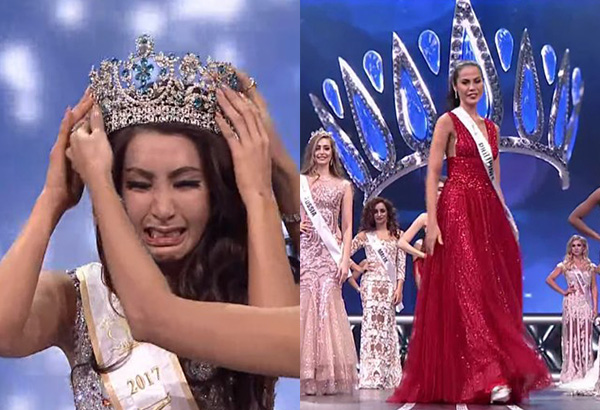 MANILA, Philippines — Jenny Kim of South Korea became the first Korean winner of a major international pageant, while Miss Philippines Chanel Olive Thomas landed on the top 10 of the Miss Supranational 2017 pageant held on December 1 in Krynica Zdroj in Poland.
Kim is a 24-year-old model from Seoul. She succeeds Srinidhi Shetty of India as Miss Supranational. She is followed by first runner-up Tica Martinez of Colombia, 2nd runner-up Bianca Tirsin of Romania, 3rd runner-up Bitaniya Yosef from Ethiopia, and 4th runner-up Larissa Santiago from Puerto Rico. Sixty-five contestants competed in this year's competition.
Kim competed at the Miss Universe 2016 pageant held in Manila, Philippines, where she won as Miss Congeniality.
Thomas was able to enter the top 10 and showcase her two evening gowns, one red and one black, as well as her national costume. She was crowned Miss Philippines Air in 2015 to Miss Earth Philippines winner Angelia Ong, who went on to become Miss Earth 2015.
READ: Philippines ranks second in Miss Supranational 2017 poll
Thomas grew up in Cairns, Australia and represented Nueva Ecija in the Miss Earth Philippines pageant. At the Binibining Pilipinas 2017 contest, she won as Miss Friendship and Best in National Costume.
The Philippines has so far won only once in Miss Supranational. Mutya Datul became the first Filipino and Asian to win the title in 2013.
Last year's representative, Joanna Eden, was a quarterfinalist.
Another Filipino, Yves Campos, is also in Poland to compete in Mister Supranational 2017, Miss Supranational's male counterpart, to be held on December 2.