Janella in Tacloban
November 30, 2017 | 4:00pm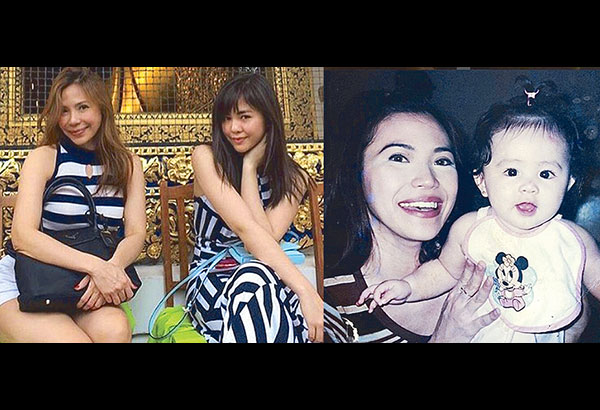 MANILA, Philippines — Just the Two of Us may very well be the theme song of mom-and-daughter Jenine Desiderio and Janella Salvador.
In 2002, when Janella was only three years old, her mother and father, musician Juan Miguel Salvador, separated. While Jenine never stopped Janella from reaching out to her father, the young actress did not communicate much with him. She would only text him during special occasions. There was even a six-year period when she did not see him at all.
But the Kapamilya star never felt incomplete. She has her mother, and that is all she needs.
"I grew up with just my mom. So she is the biggest influence in my life, especially in music," says Janella, whose more recent achievements included being chosen to sing the movie theme of Disney's Moana for its Philippine release.
It was also because of Jenine that Janella got into show business. No, it was not her dream to become an actress. It came unexpectedly when a TV show asked for children of celebrities to participate in a game.
"It's because of her that I am here. It started in that game show, then they noticed me, so after that they called me for a meeting with Star Magic, that's how it all happened," shares Janella, whose breakthrough role was in Be Careful With My Heart.
She also starred in Oh My G! and Haunted Mansion.
"Binigyan na lang ako bigla ng project (Be Careful) and I did not expect that it will be such a big project. After that, tuloy-tuloy na lahat," she says who also want to try theater eventually.
Janella was the special celebrity guest at the 73rd commemoration of the Leyte Gulf Landing last month in Tacloban City. She said she enjoys performing in Tacloban where she has always felt welcome. It's her fifth time to perform in the city.
"To all Taclobanons, thank you for always welcoming me warmly. It's always a pleasure to perform in Tacloban and super duper thank you, especially to the supporters I have who are based here. Thank you for always going to my events," says Janella.