Filipino-born Lou Diamond Phillips arrested for drunk driving
MANILA, Philippines — Hollywood actor Lou Diamond Phillips faces a driving while intoxicated charge in Texas for an incident that happened just hours before he appeared at a speaking engagement in Corpus Christi.
Police in Portland, Texas, arrested Phillips around 1:30 a.m. Friday. Jail records show the "La Bamba" star was freed after posting bail, which had been set at $2,500.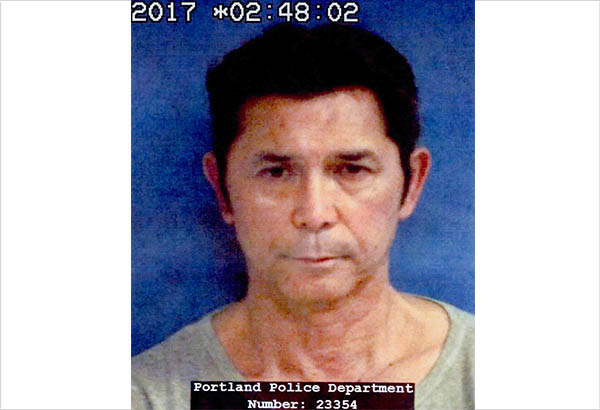 This undated photo provided by the Portland Police Department shows Lou Diamond Phillips. Portland Police Department via AP
Police chief Mark Cory said an officer was conducting an unrelated traffic stop when the 55-year-old Phillips drove up and asked for directions. The officer suspected Phillips had been drinking.
Phillips' blood alcohol level was .20 percent — more than twice the legal limit for driving — the cops found.
Cory said Phillips, who listed a California address, was cooperative.
Jail records listed no attorney for Phillips, a 1980 graduate of Corpus Christi's Flour Bluff High School.
Born at the Subic Bay Naval Station in the Philippines, Phillips is the son of a Filipina, Lucita Umayam Arañas and Gerald Amon Upchurch, an American crew chief at the United States Marine Corps.
He was raised in Texas and made his breakthrough in the 1987 biographical drama, "La Bamba."
Since then, he has appeared in many Hollywood films and Broadway musicals, and has been nominated for a Golden Globe and the Tony. — Reports from The Associated Press