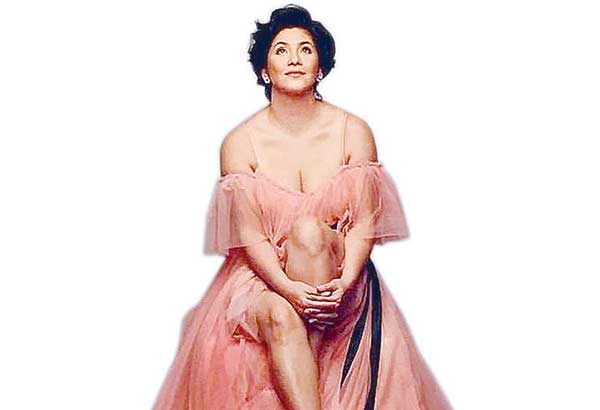 It is now time to celebrate Regine Velasquez-Alcasid's 30th anniversary as Asia's Songbird and where else can she do that best than at the MOA Arena on Oct. 21
Regine returns to MOA for her 30th
The Mall of Asia (MOA) Arena is of fairly recent vintage but it already holds a lot of memories for Regine Velasquez-Alcasid. She was the first Filipino artist to perform solo at the MOA on Nov. 16, 2012. It was an important event, her 25th career anniversary. The time had come to celebrate because after years of going around various amateur contests, the 14-year-old singer who made her professional debut in 1987, then 25 years ago had become a big star. Regine's fans came in droves and filled up the huge venue.
But a few tentative renditions into the show, a tearful Regine announced that she had lost her voice because of a viral infection and was therefore unable to go on with the concert. But she made a promise. She will perform for free at the MOA when she recovers. And she did. In January 2013, Regine returned to the MOA stage in a free concert for the fans who went home disappointed when she got sick. Once again, they came in full force and filled up the place to capacity. And Regine sang her heart out.
Fast forward to five years later, 2017 and the Mall of Asia Arena will once again be the setting of another Regine milestone. It is now time to celebrate her 30th anniversary as Asia's Songbird and where else can she do that best than at the MOA. The concert is titled R.30 and will be held on Oct. 21, this year. And the fans who have stood alongside her all these years once more eagerly showed off their support.
And what support it is. They goggled up the tickets. The show is already almost sold out as of this writing. Come to think of it, it must already be completely sold out by the time this piece comes out, what with all those fans in a state of panic because they were unable to go on line to buy their tickets, or those nearly pushed into hair-pulling while arguing who should get the few tickets available. Thank heaven for online shopping where there is no chance of getting pushed or elbowed or even beaned on the head by somebody who wants your Regine tickets.
I say not bad for a girl who had been singing since she was six and who has now been in show business for 30 years. But then Regine is a performer who has never stinted on giving her best. From her first solo concert at the Folk Arts Theater in 1990, she has built a reputation on being most appreciative of her audience. This dedication is unchanging whether she is on the august stage of the Carnegie Hall in New York or at the Sunken Garden of the University of the Philippines.
All of those Regine fans lucky enough to already have tickets to R.30 are assured of a fantastic performance by their favorite Songbird. As always, I am sure she does not intend to dance but she will sing with all her might her big hits and lots of other special songs she will perform for the first time.
Tickets, which I hope you will find still available, are priced at: Platinum, P6,720, which comes with a copy of her new album boxed in a three-disc set; VIP A, P5,040; VIP B, P2,800; Patron A, P3,920; Patron B, P2,800; Patron C, P2,800; Lower Box 1, P2,240; Lower Box 2, P1,680; Upper Box A P840; and General Admission, P392.
Incidentally, the concert R.30 coincides with the release of a special commemorative album composed of also 30 songs. Ten of these cuts will be all new compositions by Filipino songwriters. The next 10 will be new versions or as titled Rerecordings of her big hits like You Are My Song, I Have To Say Goodbye, I Can and others. And then she has Versions, which will be made up of old and new songs she is sentimental about like her contest pieces, Love Story (Where Do I Begin), Bakit Ako Mahihiya and her current favorites like Tadhana.
And not to forget, those of you already excited to get into a Regine mood before the big day, check out Spotify where a Viva playlist of 30 of her most popular songs is ready for you to enjoy.