Manalo bioflick survives obstacles, set for showing
August 16, 2015 | 10:00am
Like most epic movies, Felix Manalo has undergone birth pains, especially in the acting department and, thank heavens, it has cleared the obstacles and is ready for showing nationwide on Oct. 7.
As you must have known by now, Felix Manalo, produced by Viva Films, is a sprawling historical epic that traces the origins and growth of the Iglesia ni Cristo church from its humble beginnings in 1914 to the present. It is framed by the life of its founder, Felix Manalo, from the time of his birth in 1886.
Initially eyed to play the title role was Sen. Bong Revilla who had to back out due to circumstances that the public learned about from the headlines. Taken as replacement was Albert Martinez who, after shooting a few scenes, begged off to take care of his then ailing wife Liezl Martinez (who died last March).
Final choice is Dennis Trillo whose close-up shown in side view occupies the entire movie ad, with his name alone billed above the title. Like Bong and Albert, Dennis has the credentials to back him. He rose to fame with his multi-awarded performance in Regal Films' Aishite Imasu as a transvestite during the Japanese Occupation of the Philippines in World War II. More recently he won accolades for his performances in the hit TV bromance My Husband's Lover and the acclaimed indie action-thriller The Janitor.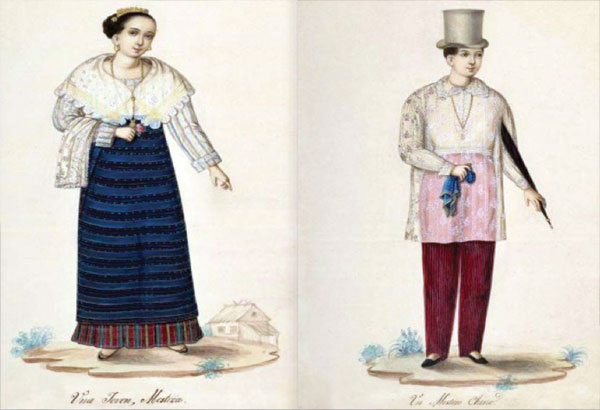 Costume designer is Joel Marcelo Bilbao…
Taking on the role of Felix's wife Honorata is Bela Padilla who has amply proven her thespic worth in a few films, notably in the 2013 entry 10,000 Hours which almost won her a Best Supporting Actress (according to an unconfirmed report by mere decimal points). Now cast as one of the lead roles in Ang Probinsyano (the TV version of the classic FPJ movie, with Coco Martin in the title role and FPJ widow Susan Roces as his grandmother). Born to a Filipina mother and a British father, Bela (first cousin of Robin Padilla) possesses a natural charisma which is the trademark of the well-known Padilla clan in the industry. She last starred in Sa Ngalan ng Ama, Ina, at Mga Anak, which was released in 2014, together with the other Padillas.
Tapped as director (to replace Cesar Montano who was reported to be the original choice) was Joel Lamangan whose award-studded filmography includes Blue Moon, Aishite Imasu, Bulaklak ng Maynila, Pangako ng Kahapon, Muling Umawit Ang Puso, Mano Po 3, Kamkam and Flor Contemplacion. Story and screenplay is by Bienvenido C. Santiago.
Besides the cast and director, the other members of the production team are A-listers:
• Rody Lacap, director of photography, who was behind such films as Oro, Plata, Mata; Kisapmata; Itim; Misteryo sa Tuwa; Muro Ami; and Jose Rizal.
• Joel Marcelo Bilbao, costume designer, who bagged the Best Costume Design Award from FAMAS and Star Awards for El Presidente (2013) and Boy Golden (2014).
• Edgar Littaua, production designer, awardee for, among others films, Apoy Sa Puso and Mano Po 5.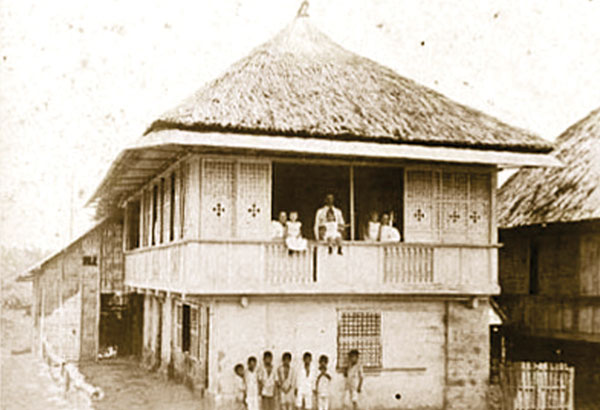 …and set designer is Danny Red.
• Danny Red, for set design and construction, Best Production awardee for El Presidente, FAMAS Best Art Direction for Sakay, Star Awards Digital Movie Production Designer of the Year for Selda, and Best Achievement in Cinematography & Visual Design for Himpapawid from Young Critics Circle.
• Von de Guzman, eight-time Best Musical Score winner for Bonifacio: Ang Unang Pangulo, Ang Panday, I Love You Goodbye, Mano Po 5 and 6, Blue Moon, and Supremo.
• Albert Michael "Mike" Idioma, who mixed the epic scoring in Dolby Digital — the global standard in surround sound; with 250 films to his credit and received several awards for Best Sound Engineering for Jose Rizal, Muro Ami, Kinatay, Dekada 70, The Janitor, Sukob, Feng Shui, Bagong Buwan, 10,000 Hours, Sigaw, Emir Dayo, Manila Kingpin and El Presidente, among them.
(E-mail reactions at [email protected]. You may also send your questions to [email protected])