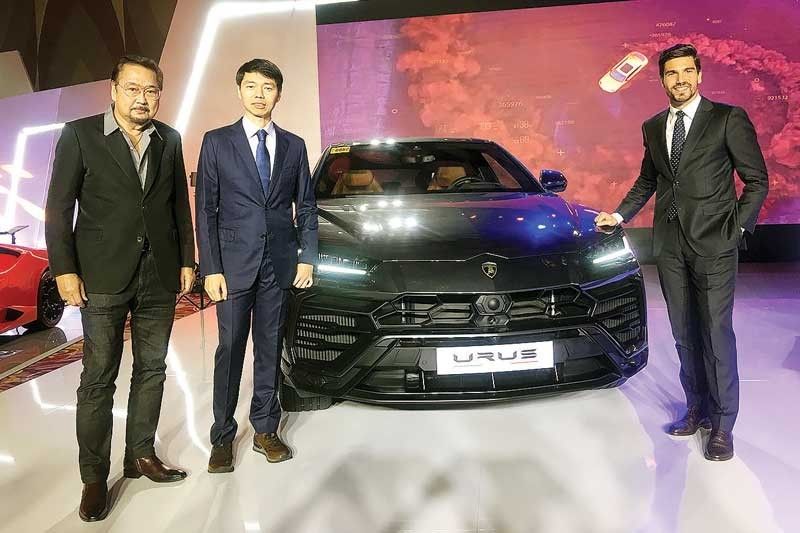 The Urus with RBG, Robert Coyiuto III and Davide Sfrecola.
Lamborghini Urus SUV arrives in style
I witnessed how both car buyers and auto enthusiasts couldn't hide their expressions of awe upon the unveiling of the Lamborghini Urus, vaunted as the world's fastest SUV at Okada Manila last week.
The Urus was presented by Lamborghini Manila as the fastest SUV in the world, featuring a 4.0 liter V8 twin-turbo engine, delivering 650 hp at 6,000 rpm and 850 Nm of maximum torque already at 2,250 rpm.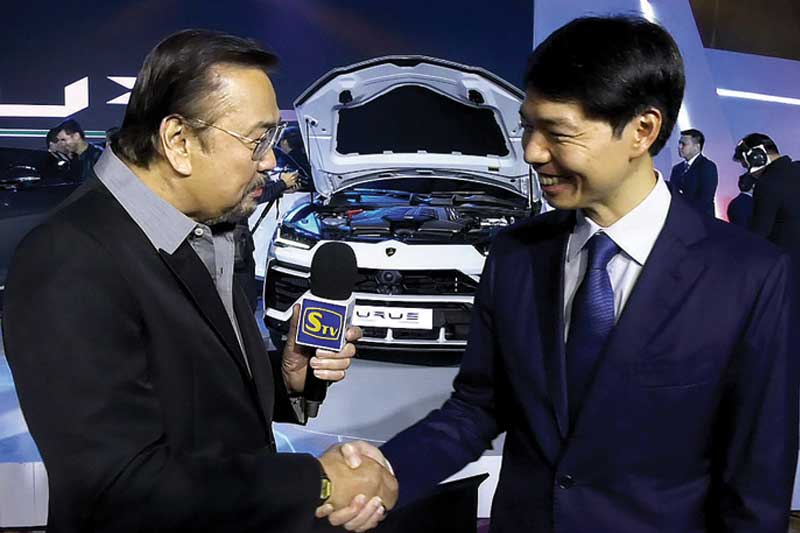 RBG interviewing Robert Coyiuto III.
"The Urus is a model that's born out of Lamborghini's vision to continually defy boundaries and with it, the desire to create the world's first super SUV. We are very proud to bring this groundbreaking car to the Philippines," remarked Lamborghini president and CEO Manila Robert Coyiuto III.
"With 162.7 horsepower-per-liter, the Urus claims one of the highest specific power outputs in its class and the best weight-to-power ratio at 3.38 kilogram-per-horsepower. It accelerates from 0-100 km/h in 3.6 seconds, 0-200 km/h in 12.8 seconds, and boasts a top speed of 305 km/h," added Davide Sfrecola, sales director for Asia of Automobili Lamborghini.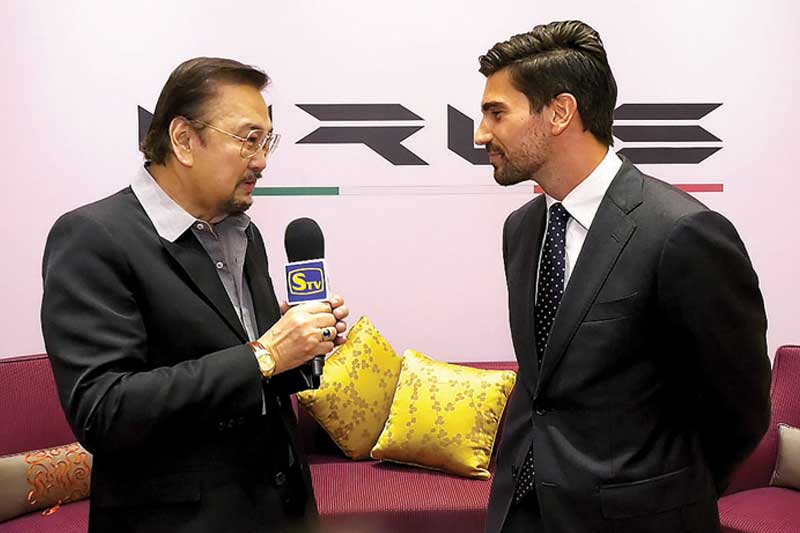 RBG interviewing Davide Sfrecola.
We have also been apprised that the new Lamborghini Urus is also named MVP SUV of Robb Report's Best of the Best 2018 awards. The American luxury-lifestyle magazine describes this super SUV as a "consummate crossover" with the combined elements of the Lamborghini Huracán Performante and Aventador S with its own innovative engineering.
The car buyers came in swarms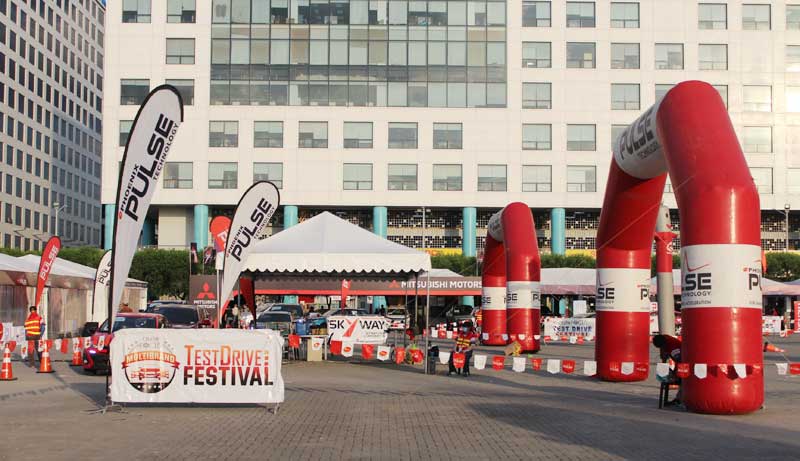 The latest staging of the Auto Focus Pre-Christmas Multi-Brand Test Drive Fest, this year powered by Phoenix Fuels with Pulse Technology stood out as the most attended in its five-year biannual history.
A total of 12 major car manufacturers and importers composed of Ford, Honda, Isuzu, Mazda, Mitsubishi, Morris Garages, Nissan, Peugeot, Ssangyong, Subaru, Suzuki and Toyota participated in this highly anticipated industry event that's vaunted to be the country's biggest and only multi brand test drive festival.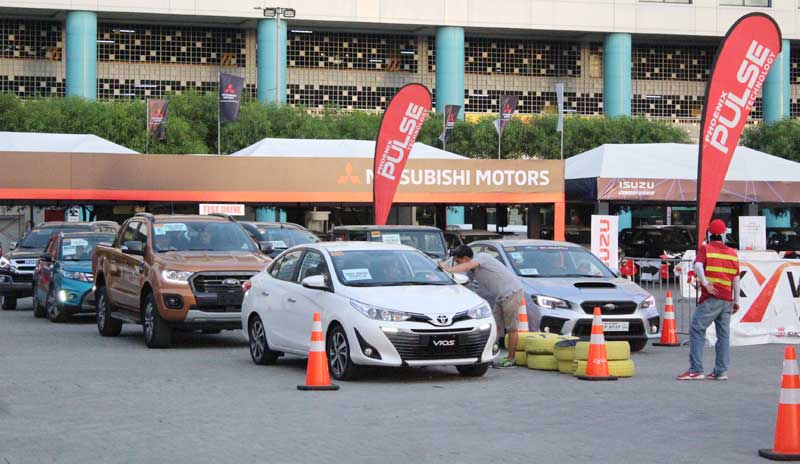 A record-breaking total of 3,473 test-drives were registered in its four-day staging with a similar record-breaking number of models brought in by the participating car companies listed at 58 brand new models.
With Suzuki's Jimny topping the list of the most test driven models and Ford's Ranger Raptor coming as a very close second, the rest of the bunch that make up the top 10 include the Terra, Civic, Vitara, Hilux, Xpander, Rush, MG ZS and Subaru WRX.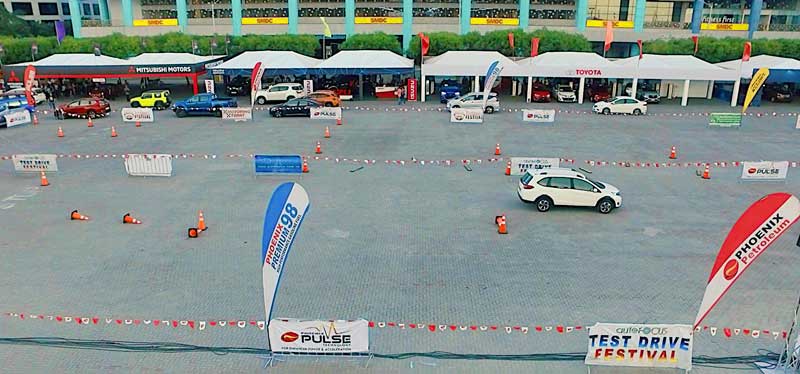 The traditional Opening Day Cocktails, which were held, this time at the very impressive booth of the event's Presenting Sponsor, Phoenix Fuels, were attended by the usual top auto industry executives, motoring media personalities and Phoenix Petroleum executives.
The next multi-brand test drive event is set for summer, next year.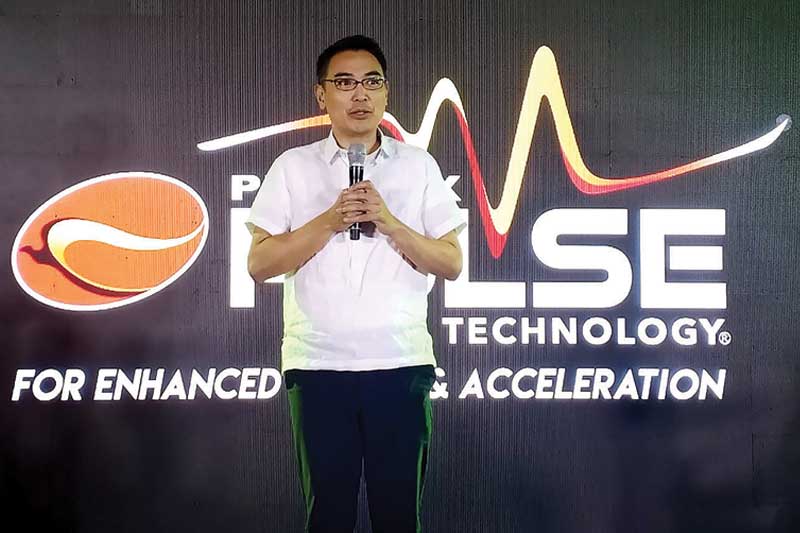 Bong Fadullon.
Happy Motoring!!!
For comments & inquiries:
(Email) sunshine.television@yahoo.com
(web) www.motoringtoday.ph