A passion for business
August 19, 2019 | 12:00am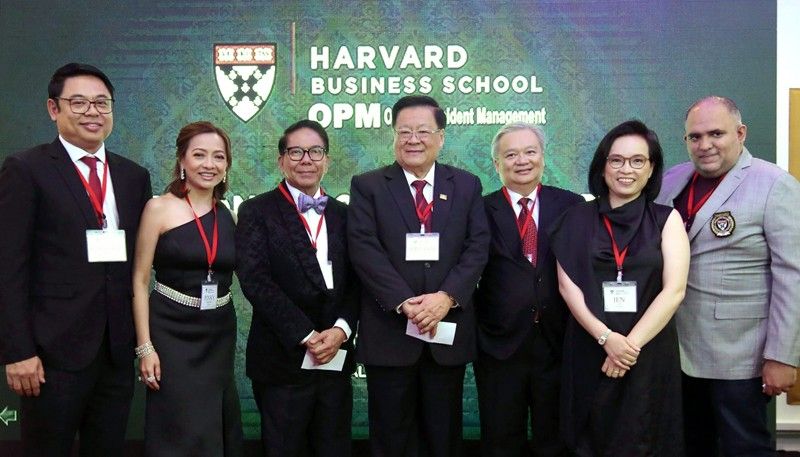 The Harvard Business School Owner/ President Management (OPM) Club re- cently held its induction of 2019 officers and first ever networking night at Edsa Shangri-La Manila in Mandaluyong City. Led by Harvard Business School OPM Club founder and chairman and Qualibet Testing Services CEO Pinky Tobiano to- gether with Harvard Business School OPM Club president and Mega Global Corp. president and CEO William Tiu Lim, and attended by its esteemed officers and members, the event was a celebration of the group which boasts of distinguished 50 members who have carved a name for themselves in business. Established in 2007, the members of the club attended the re- nowned business school's executive education program in order to take their leadership and business expertise to the next lev- el. Congratulations to the Harvard Business School Owner/President Management (OPM) Club for a successful event!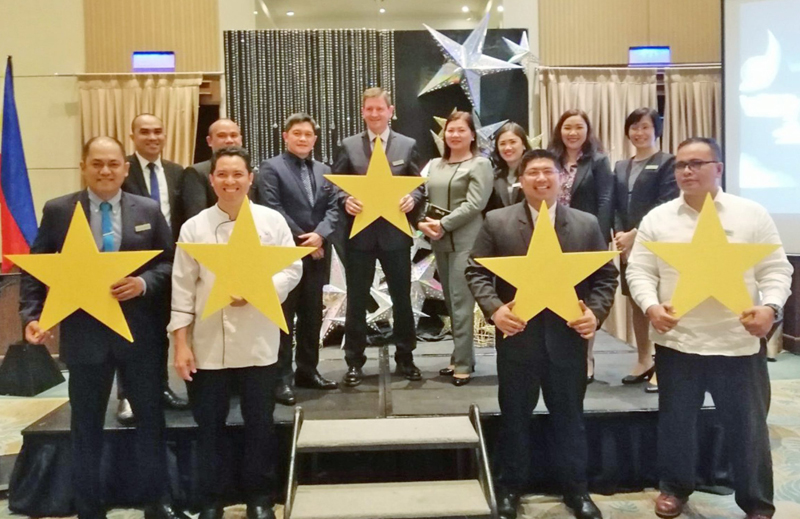 Marco Polo Davao heads of departments(front row) assistant restaurants, bars and events manager Voltaire Albaladejo, executive chef Alex Destriza, restaurants, bars and events manager Rene Gar- gallo and chief engi- neer Jeffrey Adlawan with (back row, from left) human resourc- es manager Junmar Binas, IT manager Chris Panio, director of finance Tirso Bita- cura, Colin Healy, director of rooms Glenda Magallanes, events manager Connie Rasul, assis- tant director of sales Tang Jabilles and security manager Agnes Sadang
A world-class hotel
Marco Polo Davao, under the outstanding leadership of its hardworking general manager Colin Healy and diligent director of sales and market- ing Pearl Peralta-Maclang, continues to reaffirm its global competence as it received Department of Tourism's five-star rating. Through the years, Marco Polo Davao has become a shining beacon in the city where it has grown together with Davao's momentous events and contributed to the tourism industry in the area. It continues to live up to its distinct elegance and rare brand of Asian hospitality and Western comforts with 245 well-appointed rooms and suites, as well as an exquisite dining experience with exceptional out- lets. Congratulations to Marco Polo Davao for yet an- other prestigious citation!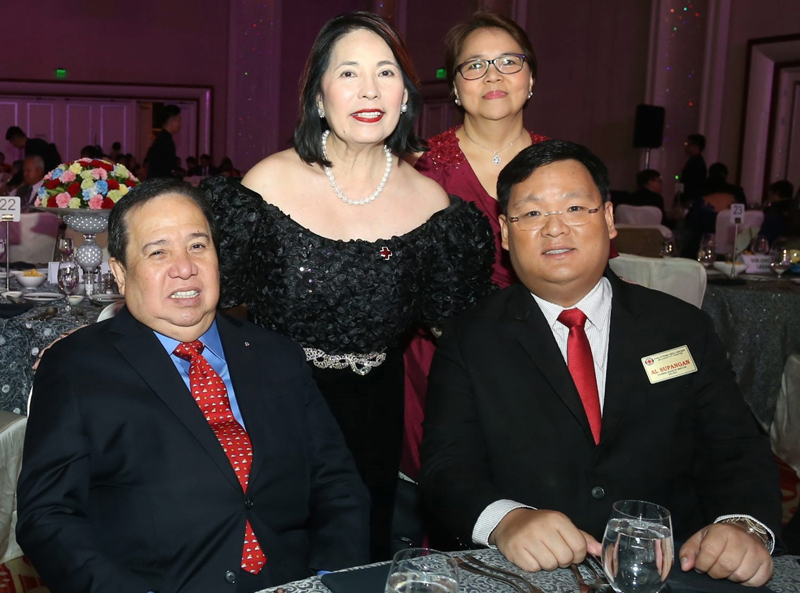 (Seated) Philippine Red Cross chairman and CEO senator Richard Gordon and PRC Malabon City Chapter (PRC-Malabon) chair- man Arturo Supangan II with (stand- ing) PRC governor Baby Ortiz and secretary general Elizabeth Zaballa
Modernong Filipiniana
Philippine Red Cross Malabon City Chapter (PRC-Malabon), under the remarkable leadership of its chairman Arturo Supangan II alongside PRC chairman and CEO senator Richard Gordon, in cooperation with designer extraordinaire Renee Salud, is holding its 2nd Red Cross Humanity Gala on Sept. 21 at Solaire Resort and Casino in Paran?aque City. Titled Modernong Filipiniana, it is
a fund-raising event in support of PRC Malabon City Chapter's first blood bank and PRC's first dialy- sis center. A worthwhile cause, the event is an opportunity for mem- bers of the business and govern- ment sectors to come together for a meaningful advocacy. Kudos to Philippine Red Cross for this worth- while activity!