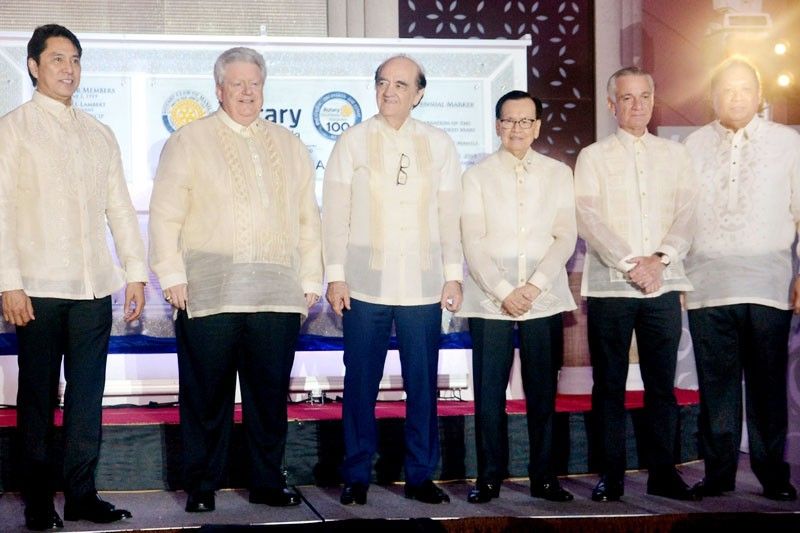 Rotary Club of Manila Centennial Gala chairman and vice president-elect Herminio Esguerra, Rotary International president Mark Daniel Maloney, RCM president-elect and premier businessman Jack Rodriguez, centennial president Jesus Pineda Jr., centennial roster marker chair past vice president Consul of Costa Rica Fausto Presyler and District 3810 centennial governor Rudy Bediones during the unveiling of the Club Memorial Rostrum glass marker in celebration of RCM's ten decades of meaningful existence.
BUSINESS CHIC
-
Johnny Litton
(The Philippine Star) - July 15, 2019 - 12:00am
An extraordinary evening of fellowship, celebration and spectacle recently took place at the Rotary Club of Manila's Centennial Gala at the Grand Ballroom of Okada Manila.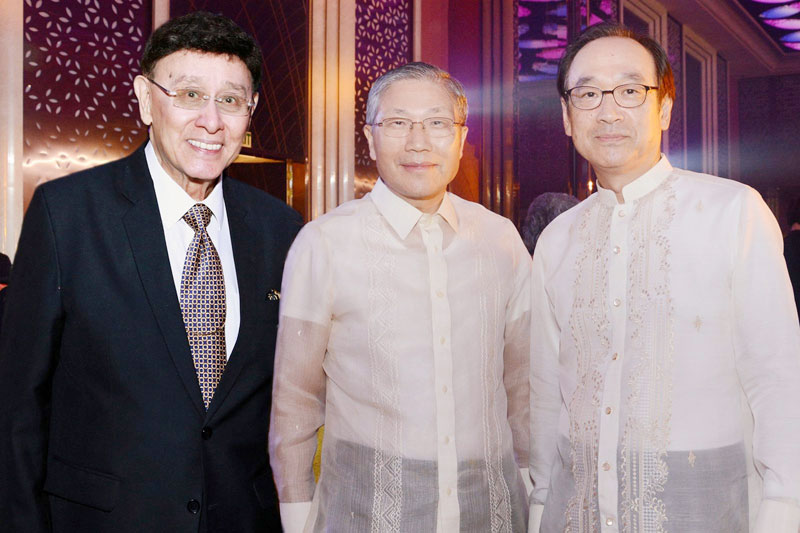 Your columnist, Ambassador of Korea Dong-man Han and Ambassador of Japan Koji Haneda.
Attended by distinguished Rotarians, some of the country's most illustrious businessmen and tycoons, members of the diplomatic corps and their lovely spouses and high-ranking government officials as well as Rotary Club International members from all over the globe, the affair was a cavalcade of the who's who in the various sectors of society.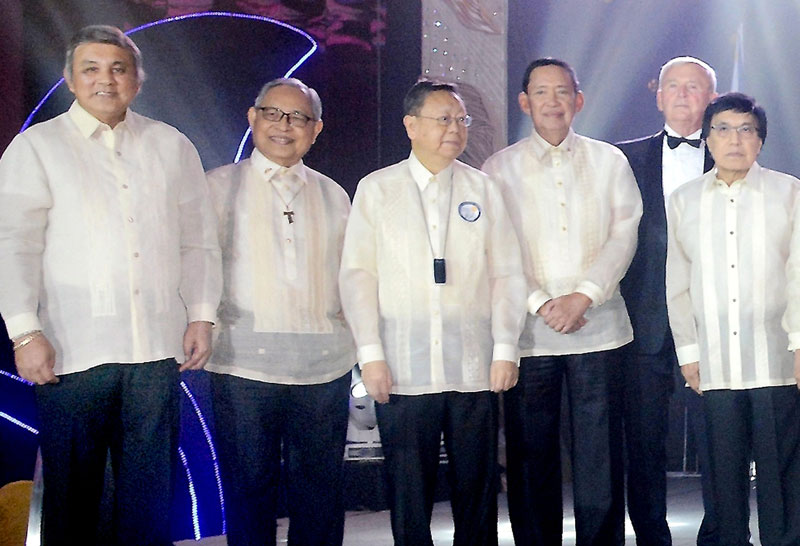 (From left) RCM past presidents Archit Bartolome, Santi Dumlao Jr., Consul of Ivory Coast Vince Carlos, Boy Guevara Jr., Peter Wohlrab and Aniceto Saludo.
Led by the hard- working RCM Centennial Gala chairman and vice president-elect Herma Group chairman Herminio Esguerra and RCM centennial president Jesus Pineda Jr., the affair was a commemoration of RCM's 100 years of meaningful existence.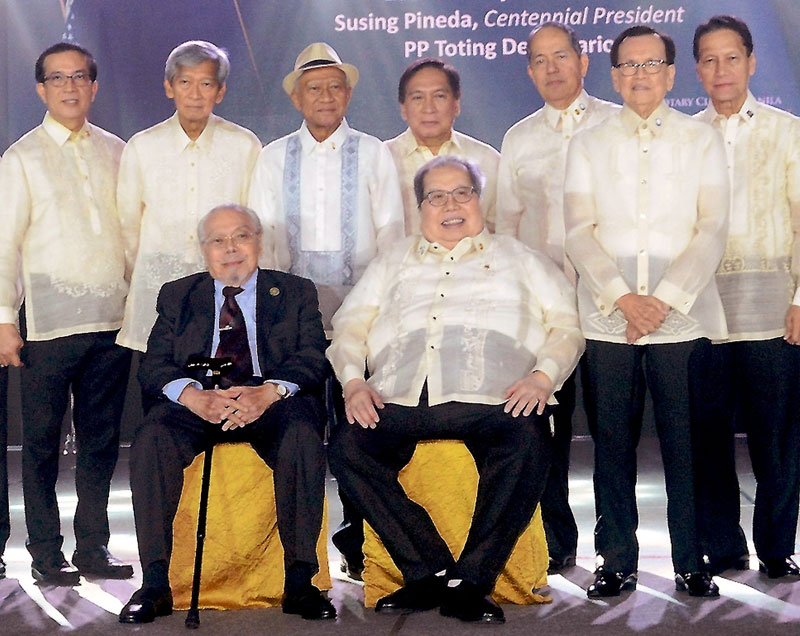 RCM past presidents (seated) oldest surviving president Toting Del Rosario and lawyer Babes Reyes with (standing, from left) Cesar Ubaldo, Renato Ampil, Ed Tumangan, Francis Juico, Benny Laguesma, Susing Pineda and Obet Pagdanganan.
The first Rotary Club in Asia, RCM has been led by many important pillars of society, dynamic captains of industry, and influential leaders of business.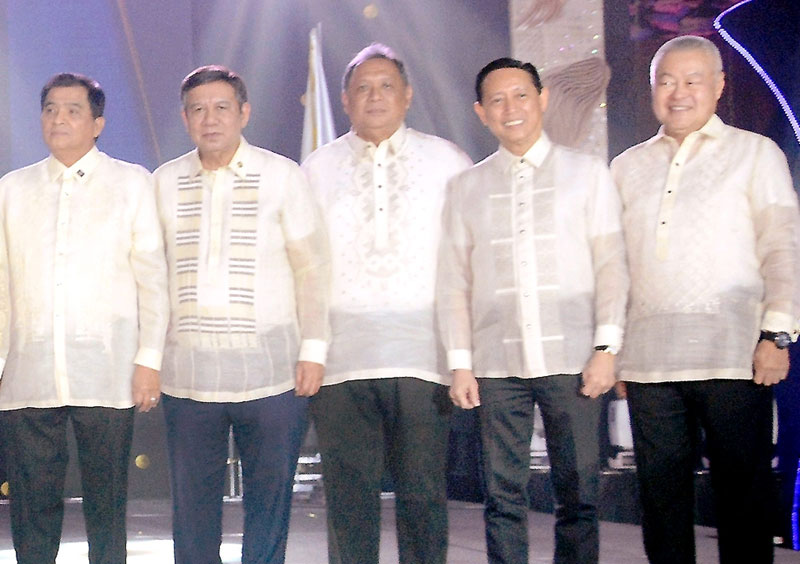 (From left) RCM past presidents Jimmie Policarpio Sr., Frank Evaristo, Rudy Bediones, Teddy Ocampo and Angara Abello Concepcion Regala & Cruz Law Offi ces (ACCRALAW) of counsel lawyer Eusebio Tan.
The organization has also been at the forefront of service to the Filipino people – abiding by the club epitome of Rotary Service Above Self.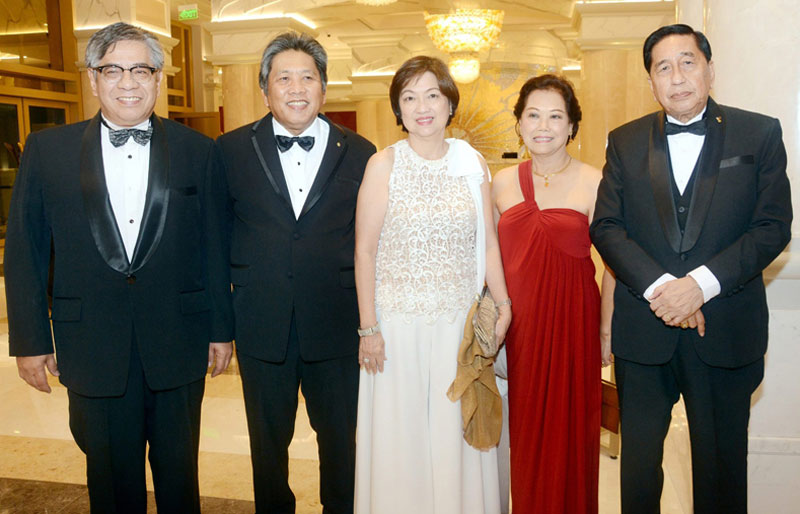 (From left) Philippine Chamber of Commerce and Industry Intellectual Property committee chairman Jess Varela, Sonny and Lynette Coloma, Marge and husband Philippine Exporters Confederation Inc. president Serge Ortiz-Luis, Jr.
Congratulations to the Rotary Club of Manila for its 100-year legacy!