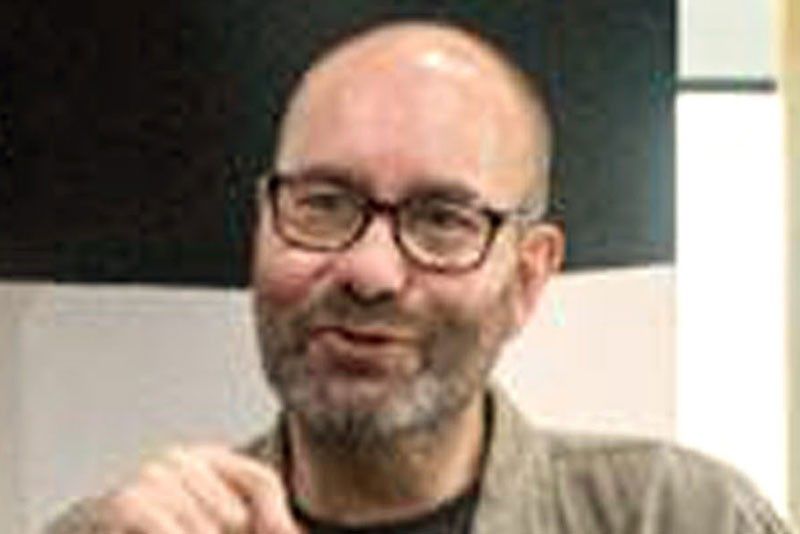 Lars Jeppesen, Tech One Global CEO, shares stories on how organizations are stepping into digital transformation and the endless possibilities it can present to the industry.
Tech One's Jeppesen: A driving force behind digital transformation
MANILA, Philippines — One look at Tech One's impressive portfolio and you'd think that it takes an IT developer to run a leading regional IT company specializing in software development, document management systems and Microsoft Solutions. Lars Jeppesen, however, dabbles more on the possibilities. "They say my vision is their mission," he said, pertaining to his employees who fondly call him "Big Boss."
Jeppesen is an entrepreneur by heart and it's easy to see that he's a business adventurer with great passion in digital transformation. His vision is driven by digital technology's evolution and the opportunities this presents to businesses who are exploring the value of experience economy.
"Companies have to transform digitally to be able to retain two crucial stakeholders – the employee and the customer. Digital transformation is driven by the mobile devices that most of us carry, the internet, and social media," Jeppesen said.
Nowadays, employees expect office systems to be up-to-date, enable them to work and collaborate remotely, and require minimal manual processes such as filling out of hard copy forms. Customers, meanwhile, expect live updates of offers and promos, and be able to buy, sell, and earn loyalty points through their mobile phones.
"Many successful companies such as those in the financial sector, transportation, retail, and hotel hospitality cannot exist without a digital platform. They are disrupting these industries and if other companies don't disrupt as well, they will be left out," he said.
Good technology is at the heart of cost-efficient solutions, according to Jeppesen. "Employees, customers, and investors will not dedicate time on complicated applications. IT companies must be grounded with consumers' needs."
Jeppesen explained that the big opportunities in IT lie among the small and medium-sized enterprises and micro businesses such as the sari-sari stores in the Philippines.
"This is because technology is now much more versatile and accessible. Ten to 15 years ago, only big companies own technology. You needed to get buy-in and funding for a tech, which can take three years to develop. There was a clamor for IT solutions that were out-of-the-box and can solve the problem right away. Fortunately, advancements in technology now allow us to develop applications that work within a few days or even a few hours. Businesses can go up and running in little time and at far lesser costs," he said.
These pillars of digital transformation – employee and consumer needs, cost efficiency, and innovation, are the drivers behind Tech One Global's position as one of the top Microsoft Content Services Partner and Systems Integrator in Southeast and South Asia.
"We started out as a Microsoft partner, and chose to focus on one provider so we can build trust and grow the business from this standpoint," Jeppesen said.
True enough, the company has consistently earned Microsoft Country and Gold Partner citations for all of its offices in the past 15 years since it started its business. Partners that qualify for Gold citation have passed stringent technical screening and customer track record. Most recently, Tech One Global was named Microsoft Country Partner for the third time and has stood out among 6,000 Microsoft partners in the Philippines.
"The Philippine market is very important to us. Out of all our markets in the region, the Philippines is at the forefront," Jeppesen said, as he expressed confidence in the country's economy and its strength as springboard to go to bigger, more mature markets.
To date, Tech One Global has over 100 clients for its proprietary and award-winning document management solution Enadoc and has scanned over a billion pages – transforming analog into digital files in more secured archives that can withstand natural and manmade disasters.
"It's good to see a product or solution that we have developed from the ground up being used in both large and mid-market organizations," Jeppesen said.
Out of these successes, Jeppesen doesn't forget the power of ideas which are brought best, not by himself, but by the people he works with – his employees. This led him to implement policies dedicated to empowerment. Everyone, from cleaner to the general manager, are bosses in their own right and are given equal growth opportunities.
"We don't have a big hierarchy. It doesn't take much to be a leader. What matters is your attitude and ability to deliver results. Your age, gender, and even your certifications doesn't matter," he said.
With Jeppesen at the helm, Tech One Global is poised to grow from strength-to-strength fueled by digital transformation. If not spending time as an IT entrepreneur, Jeppesen is a guerilla marketer, globe trotter, a cook, and professional photographer.