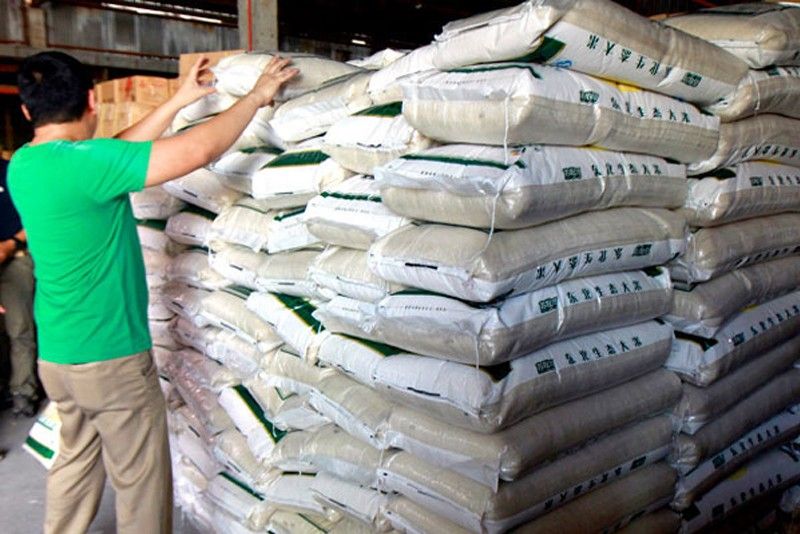 Based on the average daily consumption of Filipinos of 32,000 MT, the current inventory is sufficient for 82 days.
Rice buffer stock continues to climb
MANILA, Philippines — The country's rice inventory maintained its upward momentum, rising 21 percent in April, the Philippine Statistics Authority (PSA) said.
Latest data from the PSA showed that total rice inventory stood at 2.63 million metric tons (MT) last month. This also represented an increase of eight percent from the 2.22 MT recorded in March.
Based on the average daily consumption of Filipinos of 32,000 MT, the current inventory is sufficient for 82 days.
The National Food Authority, meanwhile, continues to improve its inventory.
Households accounted for 45 percent of the total inventory while commercial warehouses held about 33 percent. Supplies from NFA depositories cornered 22 percent of the total.
On a monthly basis, stocks in households, commercial warehouses and NFA depositories increased 14 percent, 26 percent and 17 percent, respectively.
In terms of prices, he Filipinos' main staple continued to be on a downward trend with the arrival of imports and a recently concluded harvest season.
On a weekly basis, the average wholesale price of well-milled rice declined nearly one percent to P39.91 per kilogram during the third week of April.
Its weekly average retail price also decreased one percent to P43.68 per kilo.
Meanwhile, the wholesale price of regular-milled rice was P36.24 per kilo, three percent lower than the year ago. Its average retail price also decreased two percent to P39.29 per kilo.
This as the average farm gate price of palay continues to drop to P18.48 per kilo.
On the other hand, corn stock inventory stood at 614,000 MT as of the end of April, 66 percent above its 2018 level of 369,340 MT.
Of the total, 76 percent was in commercial warehouses and the remaining 24 percent in households. NFA had no stocks during the period.
Month-on-month, the stock level in household increased 29 percent while stocks in commercial warehouses jumped 65 percent.
NFA said it continues to be relevant to local farmers especially at times when private traders are buying palay at lower prices.
With NFA's extensive palay buying, some branches have opted to lease private warehouses to accommodate more farmers.
NFA procurement activities have been revitalized by the agency's new buying price, which increased from P17.70 to P20.70 per kilo for clean and dry palay.
The NFA started implementing an additional P3 per kilo buffer stocking incentive in October 2018, increasing the agency's maximum buying price for palay from P17.40 per kilo for individual farmers and P17.70 per kilo for members of farmer cooperatives to P20.40 and P20.70 per kilo, respectively.
The P20.70 per kilo compares to the average palay buying price of traders which now dropped to P18.48 a kilo while some areas are buying for as low as P14.
Nationwide, the grains agency already procured a total of 3.07 million bags from January to April, a huge jump from the 55,509 bags bought during the same period last year.
Aside from the higher buying price, NFA has simplified its procurement procedures and payment scheme to encourage more farmers to sell to the agency.