P1K polymer banknotes now in more ATMs
January 29, 2023 | 12:00am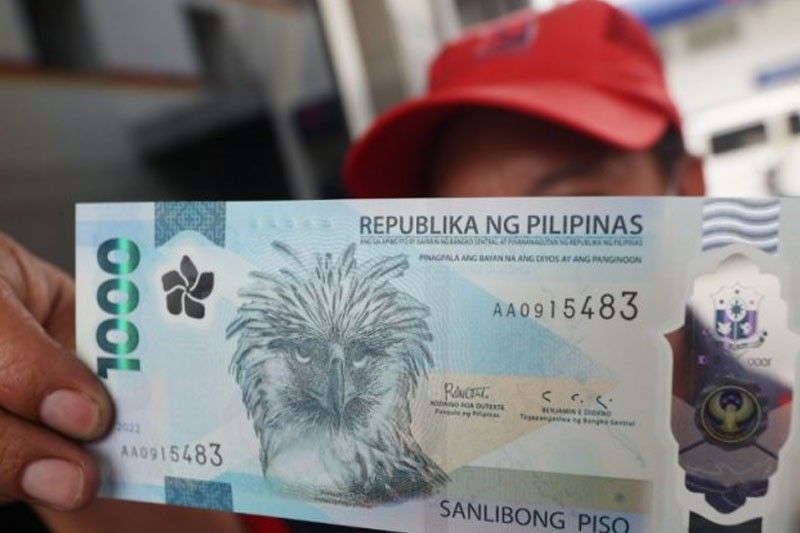 MANILA, Philippines — A total of 39 million pieces of P1,000 polymer banknotes are now in circulation and available in more automated teller machines (ATMs) nationwide, according to the Bangko Sentral ng Pilipinas (BSP).
The number of P1,000 plastic-based bills in circulation as of end-November represented 7.8 percent of the total 500 million pieces of P1,000 polymer banknotes to be circulated by the central bank this year.
The BSP is pushing the wider circulation and public use of the plastic-based bills that are now available in 92 percent of the total number of ATMs across the Philippines.
As of end December, banks have recalibrated a total of 17,304 ATMs. Of the total number, 7,274 of the polymer-ready ATMs are located in the National Capital Region (NCR).
While the BSP continues the phased issuance of P1,000 polymer banknotes, the central bank reminds the public, retailers, and banks to accept folded banknotes, whether paper or polymer, as they are legal tender and can be used for daily payment transactions.
If doubtful on the value and/or authenticity of a banknote, the public is encouraged to go to any bank for assistance. The bank will then submit the banknote to the BSP for examination.
In April 2022, the BSP began the circulation of the new and improved P1,000 polymer banknotes, that now exists alongside the P1,000 paper banknotes.
The BSP partnered with Note Printing Australia (NPA), a subsidiary of the Australian central bank, in the initial roll-out of modern polymer banknotes.
The design of the P1,000 polymer banknote features the Philippine Eagle and the Sampaguita on the obverse side and the Tubbataha Reefs Natural Park, South Sea Pearl, and T'nalak weave design on the reverse side.
The Philippine Eagle is one of the rarest and most powerful birds of prey in the world, making it a source of national pride and identity. It is currently featured on the new P1,000 polymer banknote to celebrate our country's rich flora and fauna.