Merger of BPI, Robinsons Bank completed by next year
October 2, 2022 | 12:00am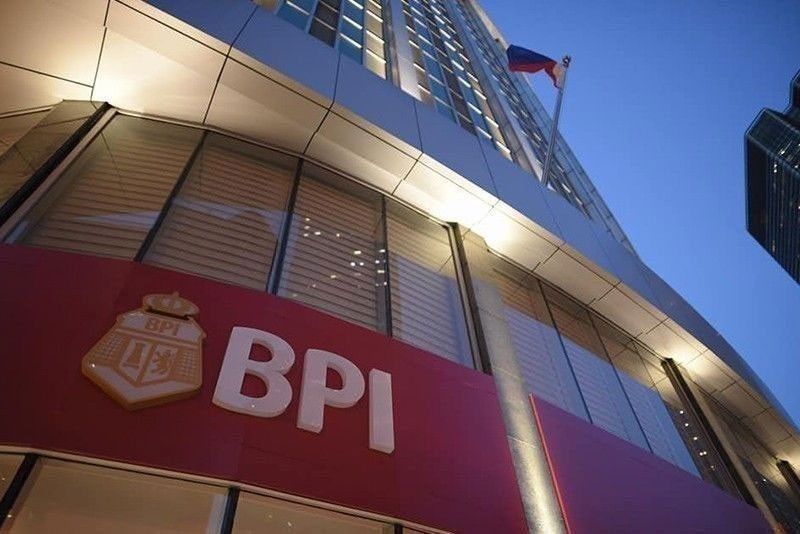 MANILA, Philippines — Ayala-led Bank of the Philippine Islands (BPI) and Robinsons Bank Corp. (RBC) of the Gokongwei family aim to complete their consolidation before the end of 2023 to unlock various synergies across several products and service platforms as well as expand the customer and deposit base of the merged entity.
BPI president and CEO, Jose Teodoro "TG" Limcaoco said the 171-year-old bank is excited about the transaction as it believes the merger exemplifies BPI's strategic effort to expand its client base, and accelerate growth.
In a statement, Limcaoco said the merger would ultimately increase shareholder value through partnerships with the Gokongwei Group.
"We plan to effect a smooth transition and integration of RBC and its customers into BPI. Together, we aim to maintain quality banking services and offer additional best-in-class and innovative products to our expanded client base. We are also keen on strengthening our ties with the Gokongwei Group even more through various collaboration opportunities across the Gokongwei Group's vast ecosystem," Limcaoco said.
For his part, JG Summit Holdings Inc. president and CEO Lance Gokongwei, said the Gokongwei Group has built and supported the growth of RBC from a small savings bank to become one of the fastest growing, full-service commercial banks in the country.
After reviewing the bank's strategic options, Gokongwei, who is also chairman of RBC, believes banking is a scale game and will continue to require additional capital for growth.
"We believe that merging Robinsons Bank with BPI, which is one of the strongest and most profitable banks in the country, is the best path forward. This will give our customers access to a fuller range of banking products and services as the combined organization will leverage on ecosystems of both the Gokongwei and Ayala Groups," Gokongwei said.
Gokongwei, who talked to employees of RBC, said the merger would also open more opportunities for its talented employees given that BPI would continue to grow, evolve and adapt to the rapidly changing market environment.
The respective boards of directors of BPI, RBC, Robinsons Retail Holdings Inc. and JG Summit Capital Services Corp. approved the execution of an agreement during their respective meetings yesterday.
Robinsons Retail president and CEO Robina Gokongwei-Pe said retailing has always had a close relationship with banking in many markets around the world, and especially here in the Philippines.
"This is because of the breadth of services it offers to its customers, coupled with its broad and rich eco-system of suppliers and business partners, that need banking services to grow and thrive. This is what we believe this merger between BPI and Robinsons Bank will bring – the coming together of the innovativeness of Robinsons Bank, the scale and breadth of BPI, and the retail and commercial eco-system of both the Gokongwei Group and the Ayala Group," Gokongwei-Pe said.
The Ayala-led bank would emerge as the surviving entity, subject to shareholders and regulatory approvals.
Upon the effectivity of the merger after receipt of all necessary corporate and regulatory approvals including the approvals of the Philippine Competition Commission, the Bangko Sentral ng Pilipinas (BSP), the Philippine Deposit Insurance Corp., and the Securities and Exchange Commission, RBC shareholders will collectively hold around six percent of the resulting outstanding capital stock of BPI.
By capitalizing on BPI's expertise and network, the merger would lead to enhancement of the overall banking experience of RBC customers. RBC's products and services cater to its corporate, commercial, and retail clients through its 189 branches and branch-lite units, 354 ATMs, and online and mobile banking channels.
As of end June, , RBC had total assets of P175.9 billion, including net loans and receivables of P102.4 billion, and total liabilities of P156 billion, including deposits of P139 billion.
Data form the BSP showed that BPI is the third largest private bank in the country in terms of assets with P2.35 trillion and second in terms of capital with P297.37 billion as of end March.
With the merger, BPI and RBC would emerge as the second largest bank in terms of assets with a combined asset base of P2.52 trillion, overtaking Ty-led Metropolitan Bank & Trust Co. with P2.38 trillion as of end March.
For his part, RBC president and CEO Elfren Antonio Sarte said the merger would allow the merged entity to leverage on the ecosystems of two of the largest conglomerates in the country.
"We are confident that combining RBank's product innovations and its success in the rapidly growing niche markets with BPI's scale of operations and formidable reputation can only benefit our customers with better and expanded service. We will work closely with BPI in the coming months to ensure proper integration of the two organizations and to ensure that our customers will be able to transition seamlessly," Sarte said.