Cebu Pacific trims net loss in H1
August 12, 2022 | 12:00am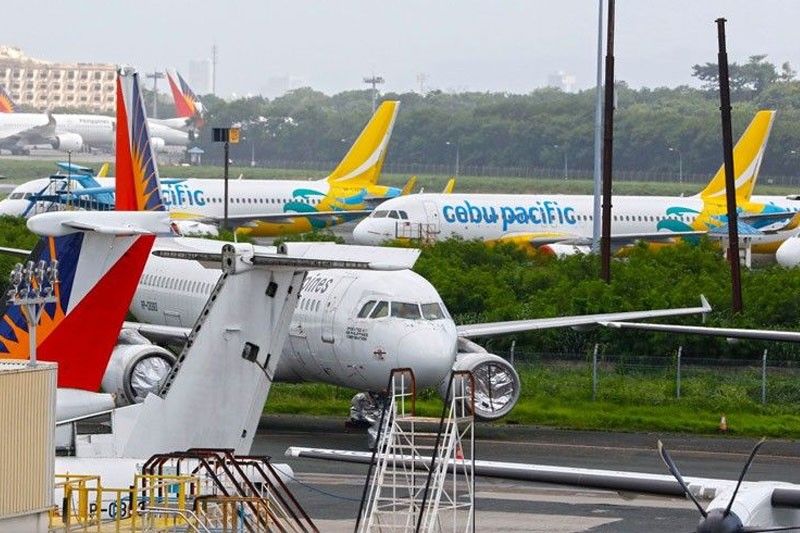 MANILA, Philippines — Budget carrier Cebu Pacific has started to see the light at the end of the pandemic turbulence it flew through, cutting its net loss by P4 billion in the first semester, and is optimistic that it can soon return to profitability.
Cebu Pacific yesterday reported that it managed to bring down its net loss by 31 percent to P9.5 billion in the first half from P13.79 billion a year ago, on a triple-digit jump in total revenue.
The Gokongwei-owned airline more than tripled its revenue to P20.68 billion from P5.9 billion, gaining from the increase in passenger volume, cargo services, and flight activities following the lifting of quarantine restrictions.
In its financial statement, Cebu Pacific said it benefitted from the sustained classification of most parts of the Philippines under Alert Level 1. With the lower alert level, the firm has restored roughly the same level of its pre-pandemic capacity, especially for domestic routes.
"Currently, the group is expecting the level of demand to increase further for airline services not just within the Philippines, but even abroad. The positive development has not only allowed the group to carry more passengers, but also boosted its cargo services," Cebu Pacific said.
However, expenses also went up by over half to P28.84 billion in the first semester from P18.59 billion a year ago due to the increased cost of jet fuel and the peso's weakening against the US dollar.
For the second quarter alone, Cebu Pacific narrowed its net loss by 71 percent to P1.89 billion, as revenue jumped by fourfold to P13.97 billion with the reopening of domestic and international routes.
Between April and June, the budget airline reinstated its flights to Hanoi, Bali and Taipei, taking advantage of the easing of travel requirements on this side of the world.
Cebu Pacific chief financial officer Mark Cezar said the firm faces difficulty returning to green, as it deals with the triple whammy of surging fuel prices, weakening peso, and interest rate hikes. In spite of this, he believes Cebu Pacific can become profitable soon.
Cezar said domestic demand is projected to go up with the government keeping the country under Alert Level 1. Likewise, he pointed out, foreign borders are beginning to reopen one after the other, with the exception of China due to its hardline policy against COVID-19.
In July, Cezar said the budget carrier expects to close the year in the red on the mix of economic concerns troubling air travel here and abroad.
"We don't expect to be (profitable), but it will be better than the previous year," Cezar said.