Philippine growth targets at risk as Ukraine crisis drags on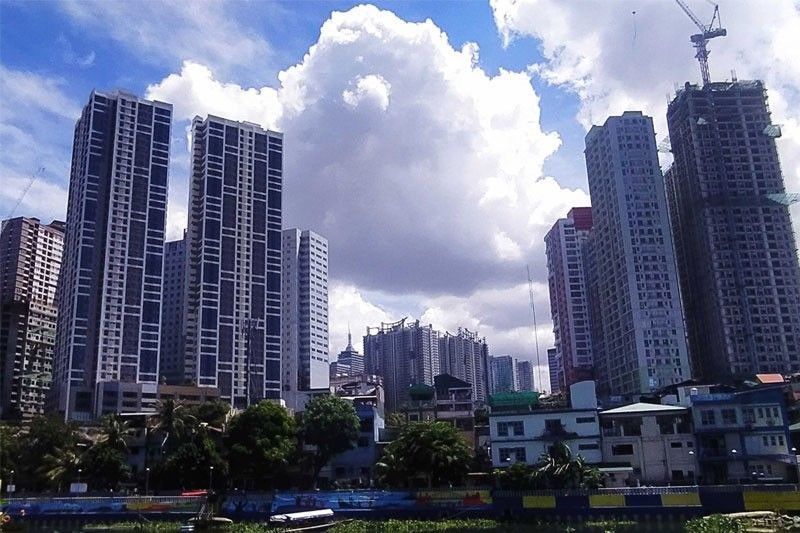 MANILA, Philippines — The Philippines may not be able to reach its economic targets for 2022 as the Ukraine-Russia crisis significantly impact commodity prices and hinder recovery.
In its latest survey, the Japan Center for Economic Research (JCER) slashed its gross domestic product (GDP) forecast for the Philippines for this year, with the country getting the biggest downward revision in the region.
JCER now expects the economy to grow 6.3 percent, 0.8 percentage points lower than its December forecast of 7.1 percent.
The Tokyo-based think tank's latest forecast falls below the government's seven to nine percent target for 2022. The economy is coming off a 5.6 percent expansion last year.
"There are growing concerns that the Ukraine-Russia war will hinder economic recovery through soaring crude oil prices and shrinking exports," principal economist Masashi Uehara said in JCER's latest survey.
JCER's quarterly survey collects insights from economists and analysts in the five biggest members in Southeast Asia (Asean5) – Indonesia, Malaysia, the Philippines, Singapore and Thailand – and in India.
As tension between Ukraine and Russia continues to escalate, global oil prices are also soaring, impacting importing economies such as the Philippines the most.
Pump prices on the domestic front went up again this week just after a major roll back.
JCER said inflation-related factors have replaced COVID-19 concerns as the top risk among economies.
"In the Philippines, COVID-19 shock has even fallen out of the top three," Uehara said.
"Inflation is considered the leading risk in the Philippines. Rising commodity prices, including crude oil prices, ranked as the third top risk in the country," he said.
JCER's survey showed that headline inflation in the country would likely reach four percent this year, just slightly above the 2021 level of 3.9 percent. However, this is lower than the central bank's expectation of a 4.3 percent print.
It noted that apart from rising crude oil prices, a weaker Philippine peso will also cause imported inflation to rise. The Philippine peso is expected to gradually depreciate toward 2024.
As such, the central bank is seen hiking policy rates as inflation breaks past the four percent target with normalization seen to be earlier than expected.
Other risks for the Philippines include rising government debt, political instability, currency depreciation, rising unemployment, and financial turmoil.
Among essential post-COVID policies, reinforcing medical capacity ranked first given the country's' poor medical capacity, especially in rural areas. Others include policy, fiscal, and institutional reforms.
Meanwhile, of the six economies, the Philippines got the highest GDP downgrade from JCER. Thailand saw a 0.6 percentage point downgrade to 3.1 percent.
Economic outlook for Malaysia and Singapore were revised upward to 6.1 percent and 4.6 percent, respectively. That of Indonesia was retained at five percent.
India, on the other hand, is expected to see a slowdown to 7.8 percent from last year's 8.9 percent expansion. Its forecast was a 0.5 percentage point upgrade.