Meralco launches bidding for 850 MW renewable capacity
January 24, 2022 | 12:00am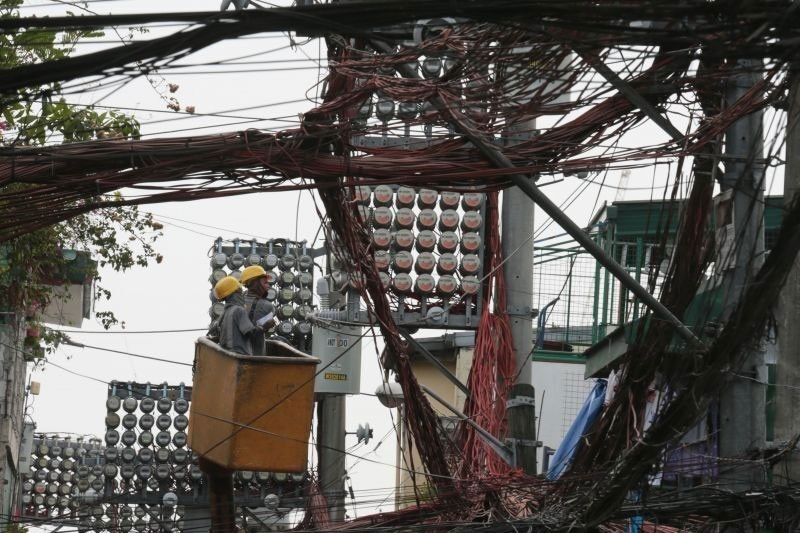 MANILA, Philippines — Manila Electric Co. (Meralco) has launched a competitive selection process (CSP) for the supply of 850 megawatts (MW) renewable mid-merit capacity for 20 years.
Meralco's Third-Party Bids and Awards Committee invited interested parties to challenge the offer of Terra Solar, which proposed a P6.08 per kilowatt-hour (kWh) headline rate and levelized cost of electricity.
The original proponent — a joint venture of Prime Infrastructure Capital Inc. and Solar Philippines Power Project Holdings Inc. — has proposed solar power plants with an energy storage system in Batangas-Cavite, Nueva Ecija, Tarlac, and Zambales.
A total of 600 MW power supply will be available by Feb. 26, 2026, while the additional 250 MW are expected to be delivered starting Feb.26, 2027.
Interested bidders have until Feb. 2 to submit their expressions of interest.
Meanwhile, a pre-bid conference will be held on Feb. 4 while the bid submission deadline is set on March 7.
Meralco said the CSP round follows the Department of Energy's policy on Renewable Portfolio Standards and forms part of Meralco's efforts to source up to 1,500 MW of its power requirements from renewable energy (RE) sources.
The company is looking to shift its energy mix in the medium term by bidding out 1,000 to 1,500 MW of RE generation in the next five years. In its current portfolio, 94 percent of its energy mix comes from fossil fuels.
"Our senior management and sustainability committee have mapped out a strategy that will bring us closer to our commitments to build and contract over 1,500 MW of capacity from renewable energy sources, to spur electric mobility, and to use and promote earth-friendly technologies," Meralco chairman Manuel V. Pangilinan earlier said.
Meralco plans to shift all its mid-merit capacity, which accounts for 29 percent of its total supply to RE.
Its mid-merit capacity is mostly being served by gas-fired power plants.
Mid-merit plants are those plants that can quickly ramp up and down their capacity, filling the gap between baseload and peaking plants which run during peak hours.