Special Report: Cable cuts: Source of chronic pain for telcos, subscribers
January 17, 2022 | 12:00am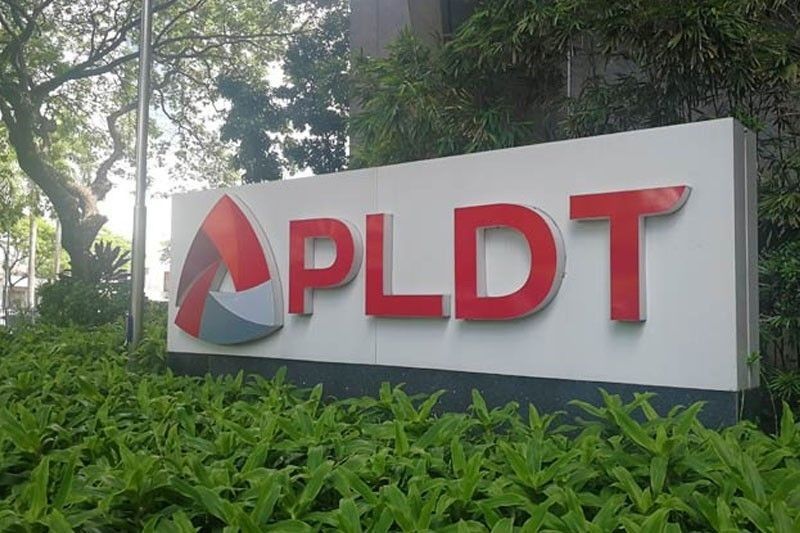 MANILA, Philippines — Fiber optic cable cuts are becoming a source of chronic pain for telecommunications companies and internet service providers (ISPs), wounding their pockets and inconveniencing subscribers every time they happen.
Fiber cuts are not new for telcos and ISPs, as the problem has been existing for years.
But with their services now considered essential in every household, every minute of downtime is proving to be crucial, especially for subscribers who are paying a premium to enjoy fast and reliable internet.
Telco giant PLDT Inc. said fiber cuts are a big problem for the company because one incident of fiber cut affects a huge number of subscribers across its home and enterprise segments.
"Fiber optic cable break is one of the major causes of the trouble incidences in the network because of its coverage and susceptibility to external activities beyond our control," PLDT and Smart Communications Inc. network field services head Alvin Ilano told The STAR.
"It is also more complex in restoration because it requires more resources – manpower, tools and equipment, heavy equipment and special tools," he said.
PLDT's fiber infrastructure, being the country's most extensive at over 715,000 kilometers, has had its own share of cuts and damage over the past years.
"We experienced several fiber optic cable break incidences, and while there is an ideal restoration time, it still depends on the complexity of the fiber optic cable network or the cause of trouble," Ilano said.
Ilano said fiber cuts on the company's submarine cables are usually more complex compared to inland fiber optic cable restoration.
For these, he said PLDT seeks the help of its partners depending on the requirements, and invests heavily in preventive maintenance and restoration.
"Restoration works after the typhoon also require a lot of resources and time. Recent Typhoon Odette brought major damage to our fiber optic cable network in Visayas and until today we are working round-the-clock to complete restoration works," Ilano said.
Fiber cuts – when fiber optic cable transmission is damaged or severed, resulting in cable or broadband service interruption within a certain area – are caused by a number of factors, according to the telcos and internet service providers.
Most of the time, these incidents are accidental, but there are also cases wherein the cuts are done intentionally.
Typical causes of fiber cuts include tree trimming or cutting, vehicular accidents, animal bites, soil erosion and road excavation.
"It is a big problem. Fiber cuts have many causes. Definitely one of the main causes are utilities digging up the roads," Converge ICT Solutions Inc. chief operations officer Jesus Romero told The STAR.
Romero said there have been instances when Converge encountered about 20 fiber cuts in a day.
"On the key routes, our network is underground. So utilities like water and the public works department damage our cables. Of course other telecommunication companies also, and to be fair, sometimes we also accidentally damage other companies' cables. That's for underground systems," he said.
Just last Friday, hundreds of Converge customers in Makati were affected by fiber cuts in its network along Pasong Tamo due to diggings done by the Department of Public Works Special Report:
Highways (DPWH), according to a social media post by Converge CEO and co-founder Dennis Anthony Uy.
The damages were repaired within few hours and services of affected subscribers returned to normal within the same day.
"We are closely coordinating with the various government agencies and proper authorities to avoid these unnecessary service interruptions," Uy said.
"W urge everyone for their cooperation so that we can serve our people better, especially during this time that the internet connectivity has become our lifeline," he said.
Globe Telecom Inc. had also appealed to the DPWH and its contractors to exercise diligence when working on road construction projects, saying that numerous fiber cuts caused by road digging have interrupted internet service of affected customers.
In just the first half of last year alone, Globe said it experienced multiple incidents of fiber cuts caused by construction companies across the country, not just in Metro Manila.
Even barring major network disruptions, the Ayala-led telco said such incidents cause poor quality of service delivery to consumers at the very least as well as additional repair costs to companies.
DPWH Undersecretary Emerson Benitez said incidents of fiber cuts, if caused by contractors in its projects, "may have been accidental."
"Regarding reports of fiber cuts supposedly caused by DPWH and its contractors undertaking construction projects, please be informed that the department's project implementation manual specifically mandates the project engineer to identify project limits and control points, right of way, and if any, aerial or underground utilities. He is instructed to coordinate in writing with all those who will be affected, including utility companies," Benitez told The STAR.
"We will remind our field personnel to be extra careful and coordinate more effectively with utility companies and even local officials such as barangay officials for a more efficient project implementation," he said
Aside from inadvertent causes, there are also cases of intentional fiber cutting such as theft, sabotage and vandalism.
These types of incidents have recently plagued ABS-CBN's Sky Cable Corp., resulting in numerous incidents of Sky Fiber cuts reported since last year.
Due to these fiber cuts, Sky Cable's subscribers in affected areas have experienced intermittent to no cable TV and broadband signal.
Intentional fiber cutting happens when a perpetrator uses tools to cut the wires, using trees, poles, fences, even footbridges to reach the cables, to steal and sell them.
Sky Cable said telecommunication cables or landline cables have copper wires inside and copper can be sold.
These cables are cut randomly to check for copper which the perpetrators can sell.
"Numerous incidents of Sky Fiber cuts have been reported since last year. According to reports, these happen late in the evening until early morning," Sky Cable told The STAR.
"Sky condemns the recent incidences of intentional fiber cuts in several areas of our operations. We, together with our subscribers, have been victimized by perpetrators who steal and sell the wires for profit or recklessly cut and damage our cable wires without regard to the disruption it causes to our internet and cable service," the copany said.
Fiber cuts are a headache not only to telcos, but to the subscribers as well given that service interruptions could last up to several hours, or even days, depending on the extent of the damage.
Romero said there are also a number of factors that extend the repair time of damaged fiber cables.
These include the number of fibers to be fixed, regulations about permitting and schedule of work, and how easy it is to locate the fiber cut.
"Sometimes, it is longer because if somebody else is still doing their work, then you have to get them to stop," Romero explained.
"There are also certain policies like for example, you can only work during the day time. In central business districts, you cannot work if you don't have a permit so you have to apply for a permit. Many times the permit takes longer than the repair," he said.
Romero, however, assured the public that as long as they are allowed to work non-stop, even large number of fibers can be repaired in a few hours.
On their end, the telcos and ISPs have put network resiliency and protection routes in place to prevent fiber cuts and damage to their communication cable facilities.
For PLDT, the company is ensuring that its fiber cables are installed following the global industry standards, both for underground and aerial installations. With accidental cut as one of the most prevalent causes of fiber optic cable break, roadside monitoring of the company's fiber routes is being conducted.
Constant coordination with the DPWH and other utility companies is also being practiced.
"We have initially touched base with the DPWH on a nationwide and perhaps industry-based process that will give synergies between our network team and their regional implementation arm," PLDT head of regulatory and strategic affairs Aileen Regio told The STAR.
"We have raised the matter to both the Department of Information and Communications Technology (DICT) and the National Telecommunications Commission (NTC) who agreed that they will join this program so that it will become an industry initiative that will compel other telcos to participate as well, because sometimes the cuts are caused by other telcos," she said.
Regio said PLDT is envisioning the signing of either a multi-party agreement or a joint memorandum circular among the DPWH, Department of the Interior and Local Government, DICT, NTC and all players in the industry that would detail ways to avoid fiber cuts due to their pervasive effect to the public.
Sky Cable, for its part, said preventive measures would be implemented with the concerned local government units to address intentional fiber cutting.
It said necessary legal actions against those perpetuating these acts of vandalism and theft are being pursued.
Converge, meanwhile, is deploying roving technicians on motorcycles to patrol its network to stop "a potentially damaging activity before it happens."
"This thing, it goes on and on unfortunately. Every month, there would be an incident and it's just something we learn how to respond and fix quickly. And then second, building redundancy in the network, meaning once there is a cut on one end, there would be another route. That's the best protection," Romero said.