OFW remittances up 5% in 11 months
January 15, 2022 | 12:00am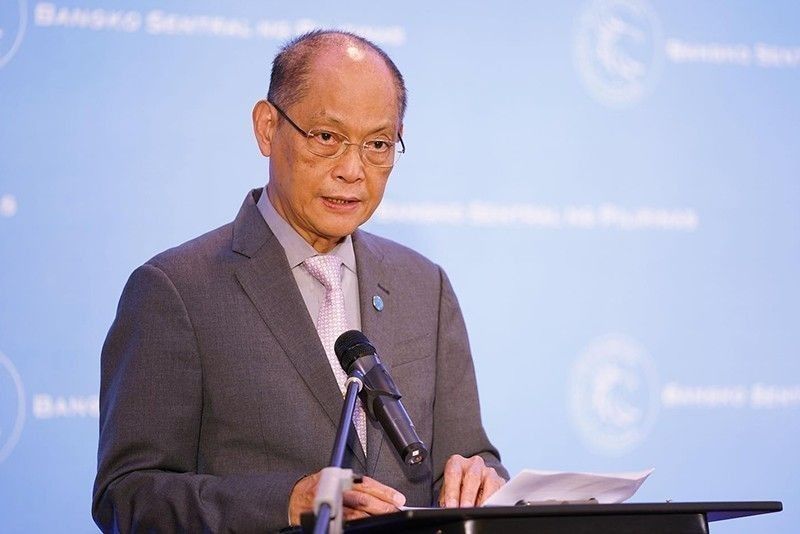 MANILA, Philippines — Dollar inflows from overseas Filipino workers (OFWs) climbed for the 10th straight month in November last year, driving total remittances in 11 months 5.3 percent higher from a year earlier.
Bangko Sentral ng Pilipinas (BSP) Governor Benjamin Diokno said personal remittances further grew by 4.8 percent to $2.77 billion in November last year, which pushed up the total by 5.3 percent to $31.58 billion in 11 months.
Personal remittances include all current transfers in cash or in kind by OFWs as well as other household-to-household transfers between Filipinos who have migrated abroad and their families in the Philippines.
Usually, Filipino expatriates send more remittances during the so-called 'ber months due to the Christmas holidays.
Cash remittances, meanwhile, went up by 5.2 percent to $28.43 billion from January to November last year.
"The growth in cash remittances from the US, Taiwan and Malaysia contributed largely to the increase in remittances in January to November 2021," Diokno said.
In terms of country sources, the US remained the major source of OFW remittances with a share of 40.7 percent during the 11-month period, followed by Singapore, Saudi Arabia, Japan, the United Kingdom, the United Arab Emirates, Canada, Taiwan, Qatar and South Korea.
Both personal and cash remittances have since been growing after contracting by 1.7 percent in January.
The BSP raised its 2021 growth target for OFW remittances to six percent instead of four percent as more host countries reopened their borders after strict COVID-19 lockdown measures.
Nicholas Mapa, senior economist at ING Bank Manila, said the robust remittance flows could be attributed to the gradual reopening of the global economy amid new waves of COVID infections.
"Dollar remittances grew throughout the year, but so did the peso value growth, with remittances in terms of the local currency translating to a 10.2 percent rise compared to the same period a year ago," Mapa said.
The peso shed 6.2 percent to close 2021 at 50.999 to $1 from 48.023 to $1 in 2020 due to the hawkish stance of the US Federal Reserve and the growing demand for the greenback to finance rising imports.
"A depreciating currency meant more purchasing power for the holidays, which undoubtedly helped power the growth engines to close out the year," Mapa said.
Mapa sees continued structural flows from OFW remittances as well as business process outsourcing (BPO) receipts this year, helping support the peso.
Rizal Commercial Banking Corp. chief economist Michael Ricafort said OFW remittances remain one of the bright spots for the Philippine economy, supporting consumer spending, which accounts for at least 70 percent of the country's total domestic output.