Delta variant unnerves market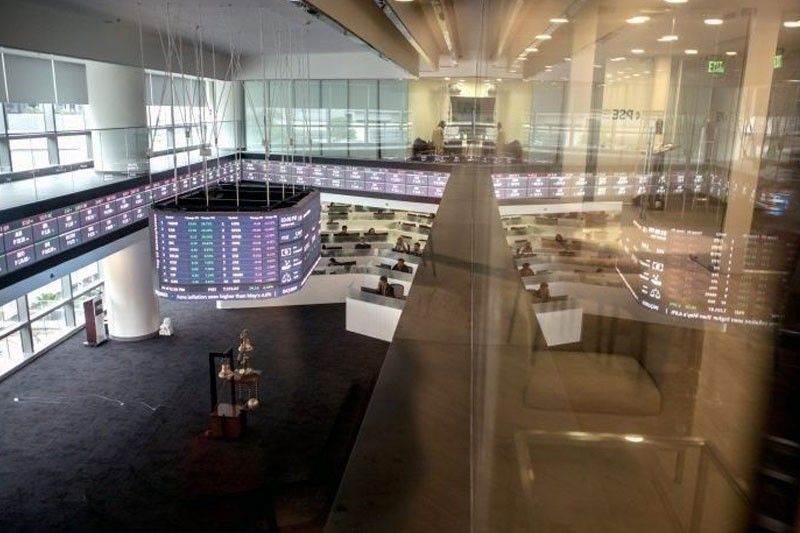 MANILA, Philippines — The local stock market may continue to move with a downward bias this week due to continuing jitters over COVID-19 as the Department of Health (DOH) continues to record more cases of the more contagious Delta variant, traders said.
"The local transmission of the said strain, confirmed by the DOH, is seen to weigh on sentiment since it raises the risk of a resurgence in COVID-19 cases which would be detrimental to both our public health and economy. If more confirmed local cases with the Delta variant are reported this week, then we may see heavy selloffs in the market," said PhilStocks Financial analyst Japhet Tantiangco.
The DOH said over the weekend that it detected 17 more cases of the Delta variant, 12 of which were locally transmitted, bringing the total number of recorded Delta variant cases in the country to 64.
Tantiangco said the reversion of the National Capital Region to general community quarantine with heightened restrictions is also expected to weigh on the market.
This is because traders would be expecting more economic losses of companies as a result of the heightened quarantine measures.
"This is due to the economic losses anticipated from the imposition of relatively tighter measures against the productive capacity of the biggest contributor to our GDP. Take note that in the last five years, the NCR has accounted for 32.1 percent of our GDP on average," Tantiangco also said.
He said trading may remain lethargic as many investors are seen to stay on the sidelines due to lingering uncertainties in the market.
At the same time, however, Tantiangco said investors may continue to watch out for the second quarter corporate results for clues.
Last week, the PSEi sank lower for the third straight week, declining by 2.6 percent or 173.09 points to close at 6,520.74 on Friday.
Chartwise, the PSEi's support is seen at 6,400 and resistance at 6,600, Tantiangco said.
"PSEi at 6,520.74 highlights the bears are in control. This signals further tests toward the 6,300 levels in the near-term. A break below the said levels should put the 5,700/6,000 levels within striking distance," added Jonathan Ravelas, chief market strategist at BDO.