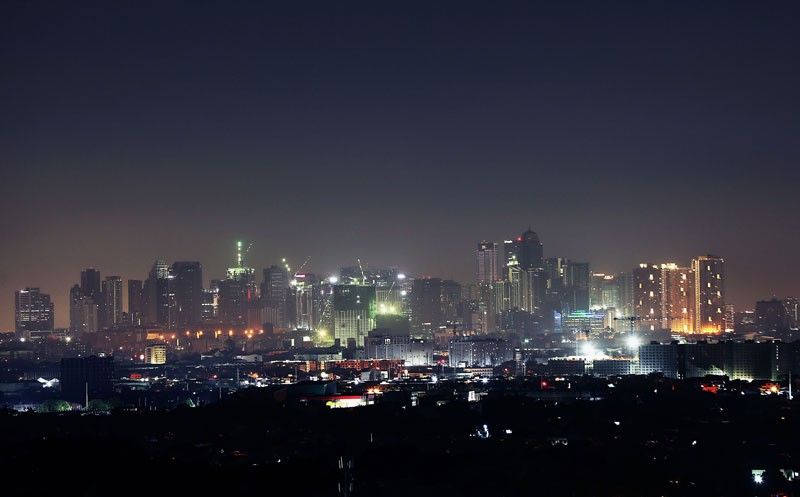 In its latest Global Outlook, London-based Oxford Economics slashed its gross domestic product forecast for the country to 6.2 percent for 2021.
Miguel De Guzman
Philippine growth outlook dims further
MANILA, Philippines — The prospects of a strong economic rebound for the Philippines this year continue to fade as mobility restrictions and slow COVID-19 vaccine rollout are blocking the road toward recovery, a global think tank said.
In its latest Global Outlook, London-based Oxford Economics slashed its gross domestic product (GDP) forecast for the country to 6.2 percent for 2021.
The new forecast was a downward revision from the eight percent growth it projected last month.
Oxford is the latest among the many global think tanks and multilaterals to downgrade its growth prospects for the Philippines following the surge in COVID-19 cases.
Its latest projection now falls below the government's target of 6.5 to 7.5 percent for the year.
The Philippine economy contracted by 9.6 percent in 2020 as it buckled under the weight of a prolonged lockdown – the world's longest – and consecutive disasters that hit the country.
However, among the emerging markets (EMs), the Philippines is still among those that would see significant growth this year following India's 11.8 percent, China's 8.9 percent and Chile's seven percent.
In the ASEAN region, the country's GDP is expected to be higher than that of Malaysia's 5.4 percent, Indonesia's 4.7 percent and Thailand's 3.9 percent.
"Many EMs face ongoing challenges from virus-related restrictions with vaccinations picking up only slowly. Our baseline continues to see a stronger rebound in the second half, supported by a more positive external environment, although scars from the pandemic will take some time to heal and new outbreaks remain a key risk," Oxford Economics said.
"Most EM countries have little chance of reaching collective herd immunity this year. And COVID-19 outbreaks have worsened in many areas, with several countries forced to ratchet up lockdown measures," it said.
The move is expected to hurt near-term activities, though the economic drag would be significantly milder than last year, Oxford Economics added.
The Philippines just returned from two weeks of the strictest community quarantine measure.
Quarantine status has been downgraded in the capital and nearby provinces, but COVID-19 cases show no signs of going down.
"Both consumers and businesses are better-prepared for these restrictions, which should support recovery later in the second quarter even if some containment measures remain in place," Oxford Economics said.
"Trade has been a bright spot and should continue to support EMs, particularly in Asia. We expect manufacturing recovery to gain pace in the months ahead as global recovery broadens," it said.
By 2022, the Philippine economy is seen growing by 8.5 percent. However, it would slow down to 6.9 percent and 6.1 percent by 2023 and 2024, respectively.
Although the global growth backdrop remains positive for EMs, the recent surge in US Treasury yields and the ensuing outflow of portfolio capital from EMs has pushed some central banks, including Brazil, Russia and Turkey, into policy tightening.
Oxford Economics said rising inflation pressures would warrant further rate hikes, but institutional risks would probably prevent these.
"Monetary authorities will look past the current temporary rise in inflation and delay any rate hikes," it said.
The Bangko Sentral ng Pilipinas already said sources of near-term inflation are supply side shocks in nature that should not require a monetary response unless they lead to second round effects.