Golden Rice to be available in 3 years
November 24, 2020 | 12:00am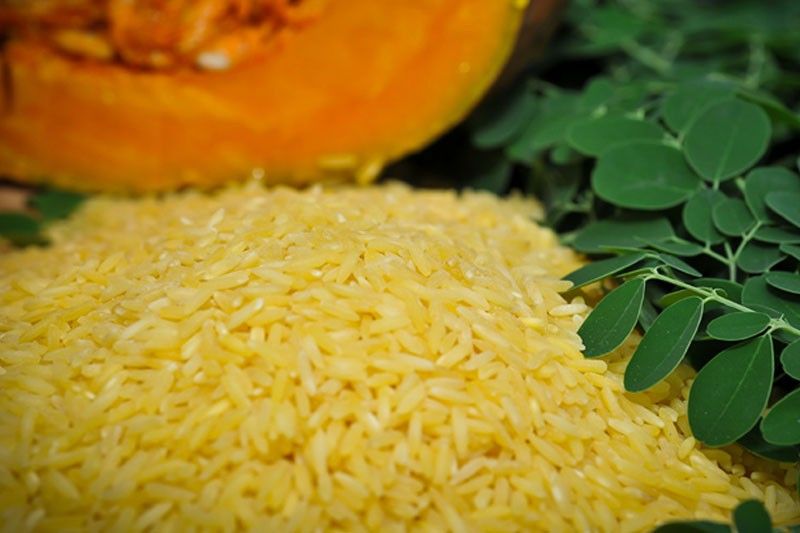 MANILA, Philippines — It would take at least three more years before the controversial Golden Rice can actually be available in the country as the last step toward its completion would still be a long journey.
During the online celebration of the 16th National Biotechnology Week on Monday, the Philippine Rice Research Institute admitted that Golden Rice has a long way to go even after the government has opened the 60-day public comment period.
While public participation is among the final steps, PhilRice senior science research specialist Reynante Ordonio estimates that Golden Rice can be commercially available by 2023.
"It really depends on the approval process, it can take more than a year. 2023 is our estimate. Personally, I've learned not to expect much but we remain hopeful," Ordonio said during the virtual briefing.
It was December last year when Golden Rice was approved for direct use as food, feed or for processing (FFP) and it took nearly a year as well before it progressed through the public comment period.
Ordonio said the next process would still include varietal registration where in seeds would be propagated for sufficient testing and survey of the provinces where the Golden Rice would be deployed.
"There are tests to be done, there are still so many activities that are needed along the way," he said.
The government recently opened the public comment period for the proposed commercial propagation of Golden Rice in the country following the regulatory application submitted by PhilRice to the Bureau of Plant Industry last month.
This is the last step toward the release of the permit to propagate before Golden Rice can be officially registered.
PhilRice will also have a pilot social deployment in provinces that need it most including Quirino, Catanduanes, and Samar, among others.
Apart from the Philippines, Bangladesh is also developing the Golden Rice. Ordonio said the two countries are on equal footing right now.
Golden Rice is seen as an accessible solution to the country's problem on Vitamin A deficiency which affects many preschool children and pregnant women.
Despite the success of public health interventions like oral supplementation, complementary feeding, and nutrition education, Vitamin A deficiency among children aged six months to five years old increased from 15.2 percent in 2008 to 20.4 percent in 2013.
Vitamin A deficiency affects almost 17 percent of Filipino children aged five and below.
The beta-carotene content of Golden Rice aims to provide 30 to 50 percent of the estimated average requirement of vitamin A for pregnant women and young children.
The Golden Rice is intended as a complementary, food-based solution to existing nutritional interventions, such as diet diversification and oral supplementation.