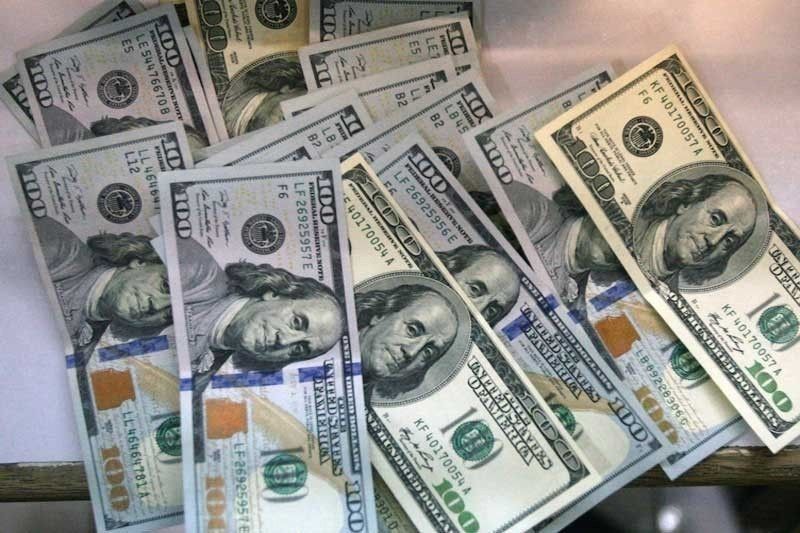 Broken down, shorter payment terms for peso-denominated debts trimmed the maturity for the entire debt stock, while external liabilities have remained stable.
Edd Gumban, file
Crisis-fearing investors shorten debt payment terms as costs fall
MANILA, Philippines — Payment terms of state debt continued to shorten as of August, an unwarranted consequence of investors remaining jittery to bet for the long haul, but government assured settling should not be a problem especially with interest costs at record-lows.
On average, the government's P9.62 trillion of debts would fall due in 7.75 years, running at its lowest level since 2007, data from the Bureau of the Treasury showed.
Broken down, domestic obligations fetched shorter maturities at 5.83 years, also treading at the lowest since 2007, while their foreign counterparts were due in 11.98 years on average.
In managing debt, government typically prefers longer-dated obligations so money which otherwise would have gone to settle them, can go fund social programs and other public investments. But National Treasurer Rosalia de Leon, in a text message, said the current risk environment prevents the government from taking out debts with long maturities without having to pay more.
"Other countries have even shorter maturities. For now, primary consideration is to create fiscal space for productive spending. Investor appetite is on belly of curve," De Leon said in a text message.
Nicholas Antonio Mapa, senior economist at ING Bank in Manila, agreed with De Leon. "With the protracted uncertainty weighing on sentiment, investors may likely only be comfortable with shorter dated bonds or issuances," he said in an e-mail.
"The shortening of maturities would likely be a function of market appetite," he added.
The government, of course, may opt to try raising funding using longer 15- or 25-year Treasury bonds, but it also risks not getting any bids from them with investors hesitant to lend for longer periods because of the pandemic, and the economic uncertainty it brings.
Another scenario is there can be bids, but investors who do bet long tend to charge sky-high interest rates, which in the long run is also not favorable for the Philippines. "Stretching duration trade-off is to pay higher coupon as seen in last auctions," De Leon said.
Indeed, while maturities have shortened since 2016,weighted average interest rate went down to 4.4% from 5% as of end last year. Based on available record, the rate is treading at its lowest since at least 2009.
By segment, foreign liabilities fetched a cheaper interest of 3.44% than local obligations with an average of 4.84%, albeit both lower than end-2019 levels, data showed. This was mainly because of huge borrowings from multilateral agencies like World Bank and Asian Development Bank which charge as concessional rates to fund public programs tackling the pandemic's effect.
"We are proactive for liability management opportunities as in the past to transform maturity profile while at same time managing costs implications," De Leon said.
Debt costs
Breaking down the Treasury data, shorter-termed peso Treasury bills carried an average of 2.5%, while T-bonds were charged a higher 5.21% as of August, both down from their levels in end-2019.
Under foreign obligations, multilateral agencies lent out funds with average rate of 2.14%, down from 3.09% in the same period. Bilateral debts between the Philippines and another country, meanwhile, fetched a lower rate of 1.07%, commercial debts 1.92%.
Apart from lower interest, multilateral loans also tended to enjoy longer payment terms at 11.98 years as of August. In contrast, commercial borrowings from foreign creditors fetched way shorter payment periods of 1.3 years. Debt securities at a longer 10.31 years.