SMC investing P121.8 billion in 2 vital infrastructure projects
August 26, 2020 | 12:00am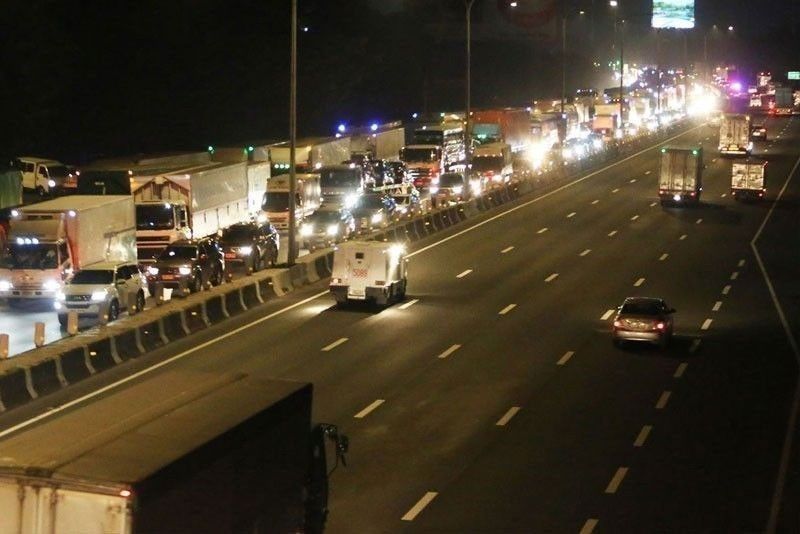 MANILA, Philippines — Conglomerate San Miguel Corp. (SMC) is set to invest P121.8 billion in two game-changing infrastructure projects, which are expected to help the economy get back on track and transform Luzon into a growth powerhouse within five years.
The two projects are the South Luzon Expressway Tollroad 5 (SLEX-TR5), a 420-kilometer project from Lucena in Quezon to Matnog in Sorsogon, and the Pasig River Expressway, a 19.40-km road project that will connect Metro Manila's eastern and western sections.
SLEX-TR5 is a P26.38-billion investment in a build-operate-transfer scheme with a concession period of 30 years, while the Pasig River Expressway will require an investment of P95.4 billion under a 30-year BOT scheme.
SMC president and COO Ramon Ang said much of the investments would go to salaries for thousands of workers and payments to local contractors, materials suppliers, haulers and national and local governments.
"As we said before, San Miguel is fully committed to helping our country overcome this crisis. A big part of that is to continue, and not hold back, on new investments," Ang said.
"These projects will deliver hundreds of thousands of jobs and put money in the hands of the Filipinos – sustaining and boosting our economic recovery, even as we build for a much better future," he said.
The SLEX-TR5 is expected to be completed in 46 months, while the Pasig River Expressway project can be finished within 36 months.
"SLEX TR5 will take four years to complete, while the Pasig River Expressway will take at least three years to complete. By that time, the pandemic would have been far behind us. Other major infrastructure projects would also be complete. Our Bulacan airport project would also be complete. So imagine: within five years, the Philippines will be transformed, and be better than ever," Ang said.
Early this month, the Toll Regulatory Board (TRB) designated the two projects as certified toll road projects.
With this, the technical working group of the TRB, composed of representatives from the Department of Transportation, Department of Public Works and Highways, National Economic and Development Authority and Department of Finance are now conducting discussions with SMC and its joint venture partner, Philippine National Construction Corp., on the technical, financial, and legal considerations for the project.
SMC said the projects would start as soon as all permits and clearances are obtained.