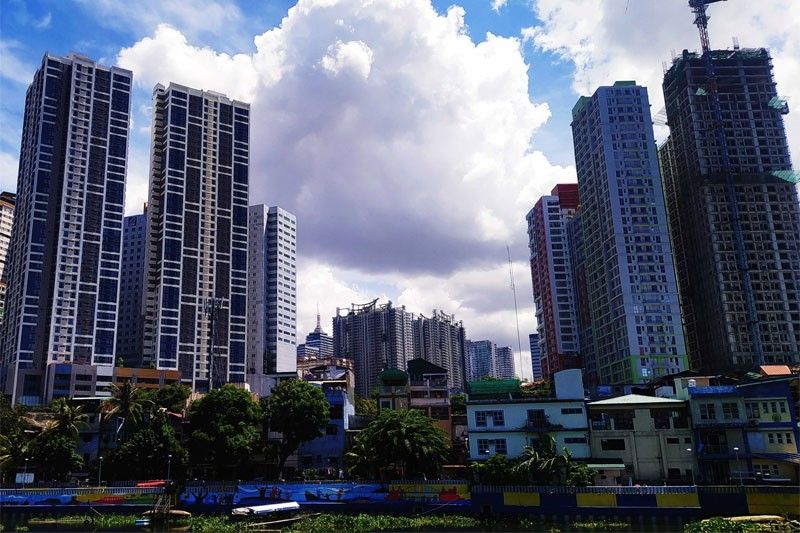 As of July 5, the Philippines reported 44,254 confirmed cases, 11,942 recoveries, and 1,297 deaths.
Philstar.com/Irish Lising
Moody's sees deeper Philippines GDP contraction
MANILA, Philippines ? Moody's Investors Service is now expecting a deeper economic contraction for the Philippines and expects the Bangko Sentral ng Pilipinas (BSP) to further ease its monetary policy to help jumpstart the economy which has stalled due to the COVID-19 pandemic.
Christian de Guzman, vice president and senior credit officer at Moody's, said they expect the Philippine economy to contract by 4.5 percent instead of the original forecast of two percent this year amid the continuation of containment measures, as well as the continued deterioration in external demand.
"Our lower growth forecasts also reflect a view of a less robust recovery over the second half than previously expected, in part reflecting how the ongoing rates of infection have precluded a more decisive move away from the various stages of community quarantine. We note that this is also the case for other countries, and we have also adjusted forecasts there accordingly," de Guzman said.
De Guzman noted there is an ongoing rise in infections in the Philippines, but has tapered off in recent days.
As of July 5, the Philippines reported 44,254 confirmed cases, 11,942 recoveries, and 1,297 deaths.
On the other hand, de Guzman said the slump in global demand would weigh on Philippines' exports of goods and services, as well as remittance and investment inflows.
For 2021, de Guzman said the Philippine economy is expected to rebound with a faster growth of 6.5 percent.
Due to the country's benign inflation environment, as well as robust external position including record high reserves, de Guzman said the BSP has more room to further ease its monetary policy stance.
"We expect the BSP to have more room to ease further compared to other emerging market countries," de Guzman said.
The Monetary Board has so far slashed interest rates by 175 basis points to an all-time low of 2.25 percent, including the surprise 50-basis point cut last June 25, amid the more disruptive impact from the health crisis.
De Guzman said the Philippines policy rates remain well above zero despite easing from a high of four percent over the past year.
"As such, the BSP is not faced with having to choose between supporting growth and maintaining macroeconomic or exchange rate stability," de Guzman said.
For his part, BSP Governor Benjamin Diokno said the GDP contraction in the second quarter would be deeper than the 0.2 percent contraction recorded in the first quarter.
"The downturn is partly by design and driven by necessity. We wanted to prevent the virus from spreading too fast and thereby overwhelming our health care system. And so we have to implement containment and mobility restriction measures to flatten the curve. We prioritized saving lives," Diokno said.
With the pandemic, Diokno said the Development Budget Coordination Committee (DBCC) expects the GDP contract between two percent and 3.4 percent this year before bouncing back with a growth of eight to nine percent next year.