New P20, P5 coins released
December 18, 2019 | 12:00am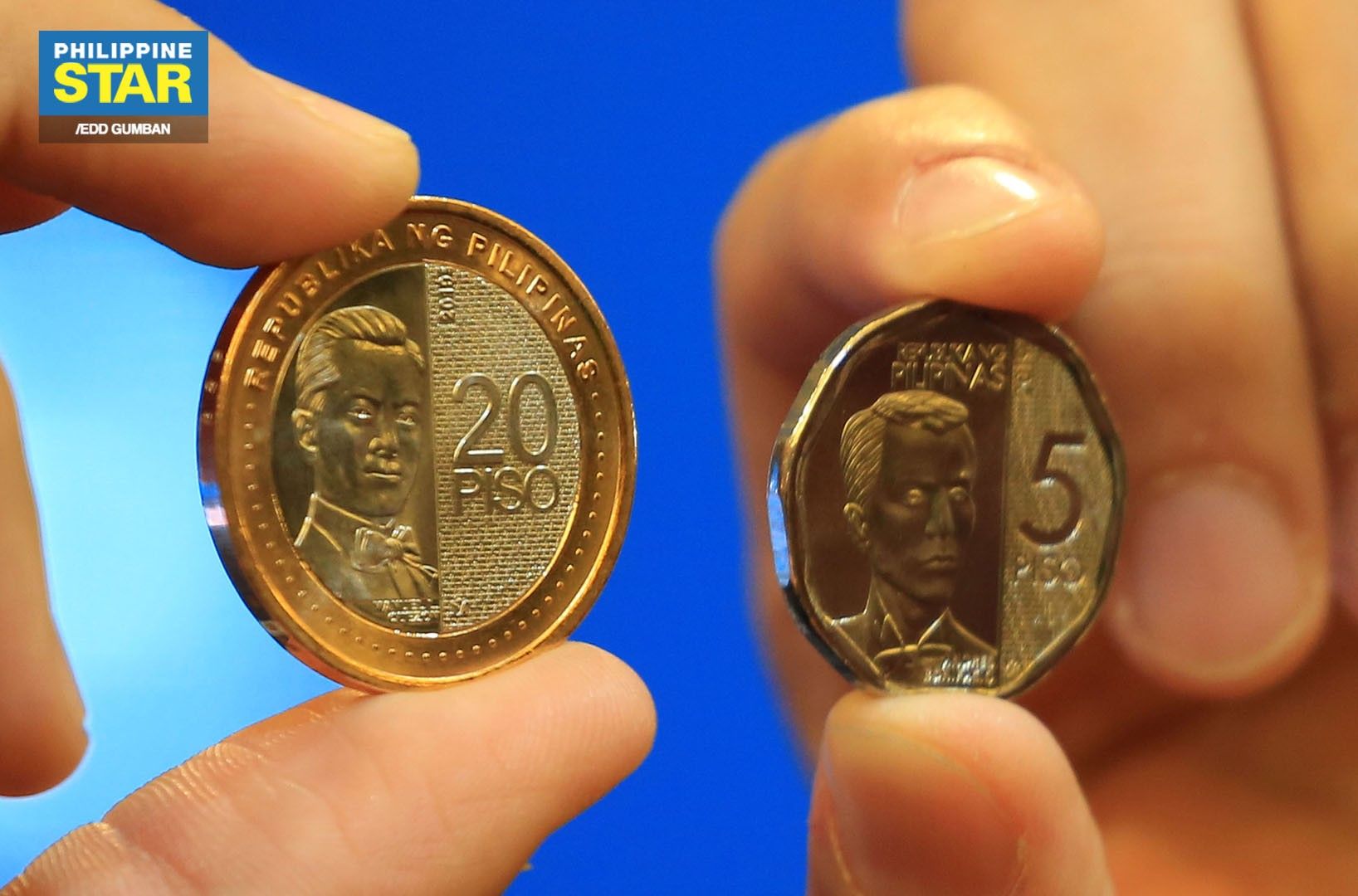 MANILA, Philippines — The Bangko Sentral ng Pilipinas (BSP) yesterday launched the new P20 coins to replace the current P20 banknotes as well as the enhanced P5 coins to make it distinct from the P1 coin.
BSP Governor Benjamin Diokno said the new P20 coin is now the highest denomination in the new generation currency (NGC) coin series, while the enhanced P5 coin with nine sides makes it more distinct from the other denominations in the coin series.
"This reaffirms BSP's commitment to excellence, but also to listen to the public's observations as its endeavors to bring central banking closer to the people," Diokno said.
According to a study by the University of the Philippines, the P20 banknote is the most-used denomination for payments across the country. As a result, it is easily rendered unfit for circulation and returned to the BSP for replacement.
Diokno said the use of the P20 coin is more cost-efficient to produce as it would have a longer circulation life than a P20 banknote.
"To give you an idea, it costs us P2 to produce the P20 bill and that would usually last for only six months. Whereas the coin will cost us P10, but it will last for 10 to 15 years," the BSP chief said.
The new coin retains major elements of the P20 banknote. The coin's front side features Manuel L. Quezon, the first president of the Philippine Commonwealth, while its reverse side shows the BSP logo and the Malacañan Palace, the official residence of Philippine president.
Consistent with the NGC coin series which highlights native flora, the P20 coin showcases the Nilad, the plant from which the name of the country's capital, Manila, is believed to have originated. The Nilad's star-shaped flowers were said to be once clustered in abundance along the banks of the Pasig River where the Malacañan Palace is situated.
The bi-color P20 NGC coin is easily distinguishable from other coins in the series. It is also highly secure, as it has microprints and an identifiable edge to deter counterfeiting.
BSP senior assistant governor Dahlia Luna said the central bank would be issuing a token quantity of about 500,000 pieces before Christmas and would issue in bulk the P20 coins starting the first quarter of next year.
Luna said the new P20 NGC coin shall co-exist as legal tender with the currently-circulating P20 banknote, which will be removed from circulation through natural attrition by 2021.
"The P20 and enhance P5 coins will highlight design features that make both coins distinct and can easily be recognized from the other coins in the NGC series," Luna said.
Related video: