Rediscount loans more than double to P122.2 billion in 11 months
December 11, 2019 | 12:00am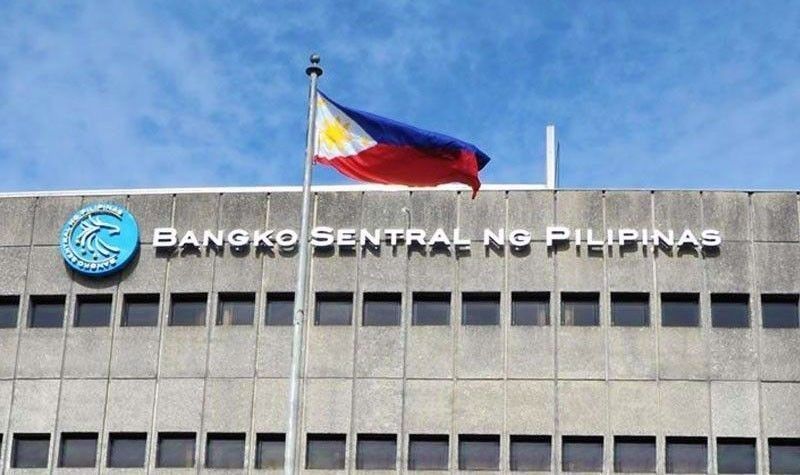 MANILA, Philippines — Banks further beefed up their lending portfolios by taking out more loans from the rediscount window of the Bangko Sentral ng Pilipinas (BSP) amounting to P122.2 billion from January to November, more than double the P56.82 billion disbursed in the same period last year.
Out of the total amount disbursed, the bulk or 65.1 percent went to other credits or special credit instruments such as, but not limited to microfinance, housing loans, services, agricultural loans with long gestation period and medium and long-term loans.
Data released by the central bank showed loans for capital asset expenditures cornered 38.7 percent, while loans to other services accounted for 19.6 percent and loans for permanent working capital with a 6.7 percent share.
The BSP said commercial credits resulting from the importation, exportation, purchase, sale, local transportation or storage of non-perishable and insured goods or products in Monetary Board-approved storage facilities accounted for 34.8 percent of the total rediscounting loans.
Nearly 25 percent went to import loans, while 9.9 percent went to trading loans.
Rediscounting is a privilege of a qualified bank to obtain loans or advances from the BSP using the eligible papers of its borrowers as collaterals. It is a standing credit facility provided by the central bank to help banks liquefy their position by refinancing the loans they extend to their clients.
The BSP said there was no availment from rediscounting banks for the month of November.
On the other hand, there was also no availment under the Exporters Dollar and Rediscount Facility (EDYRF) during the 11-month period.
The BSP currently pegged the rediscount rates for loans under the peso rediscount facility at 4.5625 percent for loans with maturity of up to 90 days, 4.6250 percent for loans with maturity of up to 180 days.