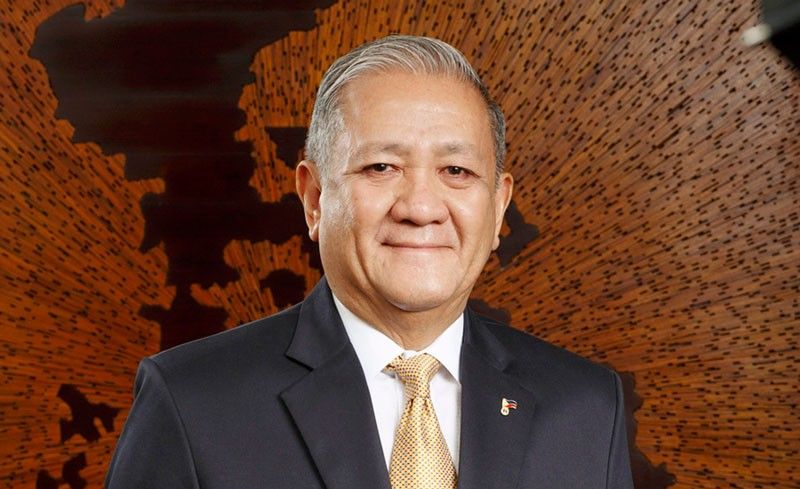 Yujuico elected new PCCI head
(The Philippine Star) - December 9, 2019 - 12:00am
MANILA, Philippines — Former ambassador Benedicto Yujuico has been elected as the new president of the Philippine Chamber of Commerce and Industry (PCCI), the country's largest business organization.
He was unanimously elected by the incoming 20-member board of directors during the PCCI annual meeting held last Friday. The newly elected directors are: Sergio Ortiz-Luis Jr., Ma. Alegria Limjoco, Menardo Jimenez, Alfredo Yao, Francis Chua, Edgardo Lacson, Roberto Amores, Jose Leviste, Apolinar Aure, Edgard Sia II, Dennis Uy, Michael Chen, Felino Palafox Jr., Jeffrey Ng, Delia Jimenez (NCR), Gregoria Simbulan (North Luzon), Clarine Tobias (South Luzon), Samuel Chioson (Visayas) and Maria Teresa Alegrio (Mindanao).
Yujuico, who will occupy the position for two years, said his presidency will focus on entrepreneurship and innovation, noting that these are essential catalysts that will supercharge the Philippine economy in the coming years. Furthermore, he will initiate projects to assist local government units to implement smart city technologies that will not only improve efficiency but reduce corruption as well.
The new PCCI president has served as a special envoy of the President, with the rank of ambassador for trade relations for Eastern Europe, then North America and Latin America. He was president of the Confederation of Asia Pacific Chambers of Commerce and Industry (CACCI) from 2010 to 2014, the fourth Filipino president in CACCI's 50-year history. CACCI's members are from the apex business organizations of 28 countries.
"It is an honor to serve the PCCI, the Philippines' biggest business organization. I hope that my experience as president of the Confederation of Asia Pacific Chambers of Commerce and Industry will bring to PCCI the best practices of the world chamber movement. It is also my dream that through PCCI's support of young entrepreneurs, they will not need to go find opportunities in other countries to utilize their talents, skill sets and to fulfill their ambitions," Yujuico said.