Further tests needed but DA culls pigs amid African Swine Fever scare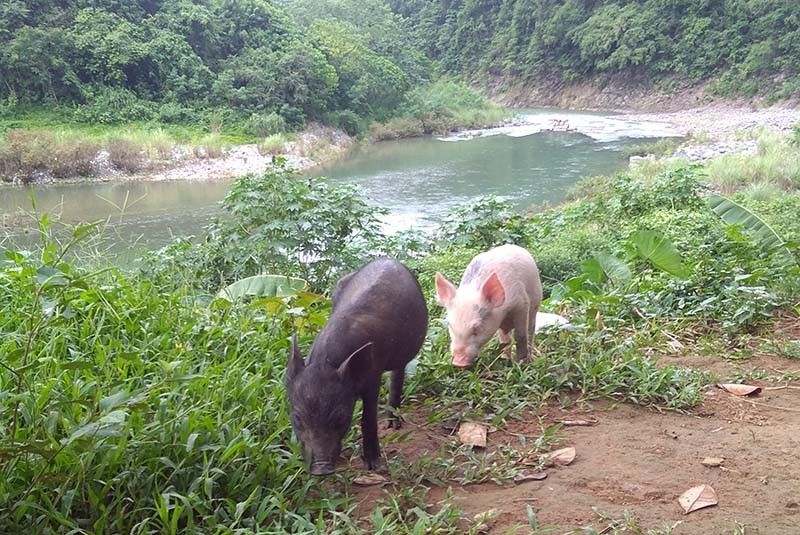 MANILA, Philippines — The government is culling hogs in an unidentified area in Luzon in efforts to contain the possible entry of the dreaded African swine fever which could potentially damage the country's P260-billion industry.
Agriculture Secretary William Dar neither confirmed nor denied reports that the ASF virus has reached the Philippines and has infected backyard hogs specifically in Rizal.
The development comes as Taiwan announces stricter screening of the carry-on baggage of travelers from the Philippines. Taiwan News has reported that "all carry-on bags from the Philippines will be examined by x-ray machines at the airport and other ports of entry" amid the swine fever alert.
Taiwan's Central Emergency Operation Center has included the Philippines among high-risk areas for ASF, saying reliable sources had reported cases in Bulacan and Rizal provinces.
DA: Further tests needed to determine cause of death
Dar confirmed that the Department of Agriculture has received an incident report from its attached agency Bureau of Animal Industry "on an increased mortality of pigs raised by farmers in their backyards."
"We are conducting further confirmatory laboratory tests including sending blood samples to foreign laboratories to ascertain the cause of the animals' death," Dar said in a press briefing on Monday.
Dar did not disclose details of the culling such as where it will be done and how many pigs will be killed.
"We need to confirm the tests and we want to do it properly. Let us not make things worse. Allow us to do our jobs to fully look into this," Dar said.
ASF task force member Joy Lagayan, a veterinarian with the BAI, said the mortality rate in the area has shot up to as much as 20% against an average mortality rate for pigs of from 3-5%.
'1-7-10' principle
The DA implemented its one-seven-ten principle over the weekend to quarantine and depopulate the area.
This means that all hogs within the one-kilometer radius will be culled while those in seven- and 10-kilometer radiuses are under strict surveillance.
The DA will also closely monitor the entry and exit of commodities in the area, particularly pork products, while disinfection of the quarantine zone is next in line.
BAI director Ronnie Domingo said the DA is being extra careful in addressing the issue to avoid a wrong diagnosis. He said this happened in Malaysia and Japan several years ago, which led to a decline in their livestock industries.
While ASF is the most prominent disease of the hog industry at the moment, other possible hog diseases include Japanese hog cholera, foot and mouth disease, hepatitis E virus, and encephalitis.
DA: Deaths will not affect supply
The DA does not know yet how much the pigs that died and that will be culled will cost but it assured the public that the incident will not the affect the current supply of pork in the market.
"We are also requesting our stakeholders to not take advantage of the situation by raising prices," Dar said.
Meanwhile, the DA has strengthened its crisis management team to oversee the planning and implementation of appropriate measures to manage, contain and control the suspected animal diseases.
"We assure the animal industry and the general public that we are on top of the situation and that we are doing everything possible," Dar said.
"We have upgraded our monitoring and vigilance including stricter quarantine measures in the country's ports of entry," he added.
ASF continues to ravage Southeast and East Asia one year after an outbreak occurred in China.
The Philippines has banned pork imports from China, Mongolia, Vietnam, Cambodia, Hong Kong, North Korea, Laos, Russia, Ukraine, Czech Republic, Moldova, South Africa, Zambia, Hungary, Bulgaria, Belgium, Latvia, Poland, Germany and Romania.
Last May, the ASF viral gene was detected in confiscated Sky Dragon pork luncheon meat seized in Clark International Airport from a returning resident from Hong Kong. This was not reported in pigs in the country at that time.
ASF is a highly contagious hemorrhagic disease of pigs, warthogs, European wild boar and American wild pigs. Mortality rates are high as 100%.