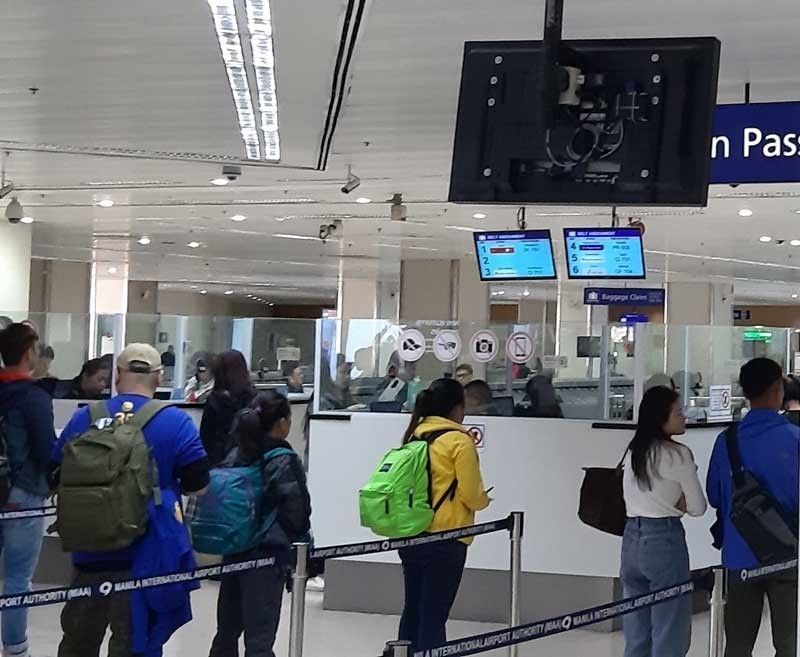 The Taiwan authorities would implement stiffer measures against travelers coming from the Philippines.
The STAR/Rudy Santos
Don't travel with pork products if you're flying to Taiwan
(Philstar.com) - August 19, 2019 - 1:13pm
MANILA, Philippines—Taiwan has listed the Philippines as one of the high-risk areas for African Swine Fever and will implement stricter screening of travelers from the country.
According to a report from Taiwan News, the Central Emergency Operation Center announced that "all carry-on bags from the Philippines will be examined by X-Ray machines at the airport and other ports of entry after midnight" amid the swine fever alert.
The center said that Philippines was placed in high-risk areas for ASF after reliable sources reported that there have been ASF cases in Bulacan and Rizal provinces. These were not, however, reported to the World Organization for Animal Health.
The Department of Agriculture, in a press briefing Monday, said it has received a report of "an increased mortality of pigs raised by farmers in their backyards" although the cause of the deaths has yet to be determined.
"We are conducting further confirmatory laboratory tests including sending blood samples to foreign laboratories to ascertain the cause of the animals' deaths," Agriculture Secretary William Dar said.
He said the results of those tests could be available in two weeks but also said the testing could take as long as three months.
According to the Food and Agriculture Organization, ASF is "a fatal animal disease affecting pigs and wild boars with up to 100% case fatality rate."
It advises that "animal disease containment in its broadest sense should be prioritized within the highest levels of governments."
Fines for banned pork products
Under Taiwan's laws, travelers who carrying pork products to Taiwan from ASF-affected countries who do not report it to authorities will be fined.
First offenders shall be penalized NT$200,000 (US$6,300) for the first occurrence and NT$1 million (US$31,600) from the second time.
Meanwhile, travelers who will bring unreported pork products from non-ASF-affected countries may face charges amounting from NT$10,000 (US$316) to NT$30,000 (US$950).
Aside from the Philippines, Taiwan also listed China, Hong Kong, Macau, Vietnam, Laos, Cambodia, Myanmar, Thailand, North and South Korea, and Russia under the high-risk areas for ASF.
To prevent the African Swine Fever virus from entering the Philippines, authorities have expanded the temporary ban imposed on all imported processed pork meat products to three countries and a territory.
Last July 30, the Philippines' Food and Drug Administration also imposed ban on all imported processed pork meat products from Hong Kong, Germany, Laos and North Korea, which are suspected to be affected by the virus.
According to the Taipei Economic and Cultural Office, there were 419,000 Filipinos who visited Taiwan in 2018. —Rosette Adel