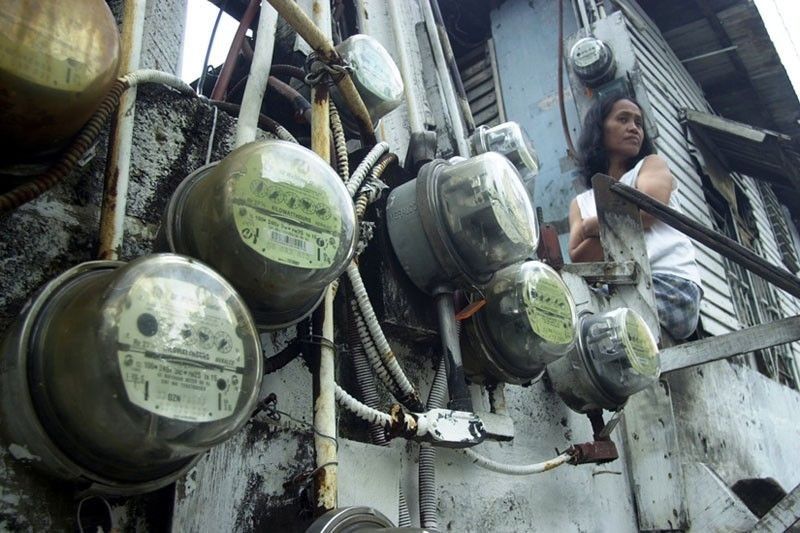 Sen. Sherwin Gatchalian, who chairs the committee, said the EPIRA has not yet achieved its goal of bringing down electricity prices.
BusinessWorld/File
Senate committee on energy to review EPIRA
MANILA, Philippines — The Senate committee on energy plans to review the Electric Power Industry Reform Act of 2001 (EPIRA) and introduce supporting bills through the Joint Congressional Power Commission (JCPC) since electricity prices have yet to go down 18 years after the said law was passed.
Sen. Sherwin Gatchalian, who chairs the committee, said the EPIRA has not yet achieved its goal of bringing down electricity prices.
"I say we stagnated because the wholesale electricity spot market (WESM) prices are healthy now. But even if WESM prices are low, if you ask ordinary Filipino consumers, they will say electricity prices are still not cheap," he said.
"It only means EPIRA has not yet done enough reforms and one of those is the implementation of retail access," he said.
Through the country's Retail Competition and Open Access (RCOA) program, large electricity consumers in Luzon and Visayas can apply to become a contestable customer in order to have the ability to choose its own electricity supplier.
But in February 2017, the Supreme Court stopped the Department of Energy (DOE) and Energy Regulatory Commission (ERC) from implementing the mandatory migration of large power consumers to RCOA.
The TRO was sought by the Philippine Chamber of Commerce and Industry, San Beda College Alabang Inc., Ateneo de Manila University and Riverbanks Development Corp., which said the new rule limits the accredited suppliers for big power consumers which must be given a choice whether to stay with their current distribution utility suppliers.
The mandatory migration to RCOA of end-users with at least one megawatt (MW) usage was scheduled on Feb. 26, 2017. Meanwhile, customers with at least 750 kilowatts (kw) in demand was supposed to migrate on June 26, 2017.
In 2018, the DOE issued a circular which seeks to finally implement the RCOA provision of the EPIRA with big power users shifting to the scheme on a voluntary mode.
Gatchalian said his committee would propose a separate legislation for RCOA through JCPC once Congress resumes in July 22.
"The concept of RCOA is in EPIRA but we can legislate that to resolve many things especially the local RES," he said.
A local RES is defined as entities under a distribution utility (DU) that may engage in the business of supplying electricity to the contestable market without need of obtaining a license from the ERC.
Another issue being looked at by the Senate committee on energy is the competitive selection process (CSP).
"We want to also have hearing exclusive on CSP because CSP was also part of the accountability mechanism of the generators," Gatchalian said.
"CSP also has a consumer aspect that we want to make sure that the consumers are benefiting from this CSP," he said.

The CSP policy requires DUs and electric cooperatives (ECs) to undertake competitive bidding to secure power supply agreements (PSAs) with generation companies.