HIDDEN AGENDA
-
Mary Ann LL. Reyes
(The Philippine Star) - June 12, 2019 - 12:00am
Despite the headwinds that the economy experience last year, the positive uptick during the first quarter of 2019 in the form of a lower inflation rate is expected to sustain the growth of the real estate market in Metro Manila and in emerging property hotspots across the country, according to a recently released report from real estate marketplace Lamudi.com.ph.
Done in partnership with global real estate services firm Jones Lang LaSalle (JLL) Philippines, the report noted that with the growing demand for properties in the different segments of the real estate industry and the capabilities of property developers to meet those demands, the property sector is expected to be one of the catalysts that would propel the Philippines' economic performance into a remarkable one.
The report quoted JLL as expressing optimism that the real estate sector will sustain its growth, particularly in the office sector and the continuous growth of office space rentals and leases, mainly because the country's steady business environment is supported by an influx of foreign and local investors who have started expanding their operations across the country.
For the residential property sector, the report said that foreign and local buyers would continue to drive growth demand particularly for upper mid-scale and luxury residential condominiums, adding that the positive trend in the pre-selling of residential projects that are often nearly sold out would continue over the next couple of years.
It also noted that the growing rental market for mid-range residential condos would be sustained due to those who prefer to rent these types of condo units located in central business districts in Metro Manila as their halfway homes during weekdays.
JLL added that the property market is seen to remain steadfast this year, with the first quarter movements creating a tiny ripple in supply completions followed by the coming waves of development across all sectors.
In the report, JLL said that Metro Manila's office sector saw continued growth, with supply completions as it maintained a sizeable amount of demand. Average vacancy rate in the metropolis was a mere six percent.
It explained that majority of the office spaces were driven by solid demand from offshoring and outsourcing firms which account for 51 percent of total leasing volumes in the first quarter.
The growth in the office market, the report pointed out, has created a spillover effect to the residential sector, creating a new source of demand. Meanwhile, key business districts and those on the fringe areas of CBDs in Metro Manila and other emerging property hotspots have not only benefited from the rise of real estate prices, but have also become ideal locations for future property investments.
PROI Worldwide cited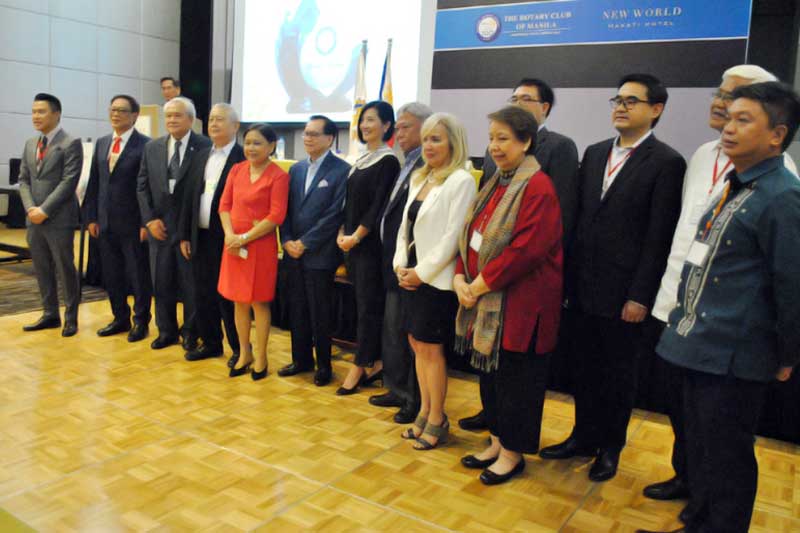 PROI Worldwide increased its 2018 net fee income by 10 percent to almost $1 billion, making it the largest global communications company compared to other multi-national agencies and the fifth largest compared to the world's leading communications holding companies, according to a recent report released by The Holmes Report.
PROI Worldwide's 75 integrated independent agencies, serving a total of 8,173 clients with 6,417 staff scattered among its more than 165 offices around the world, continue the trend of outgrowing their competitors. Compared to PROI's growth of 10 percent, the world's other largest public relations firms grew by just 4.9 percent.
Among its ranking of global holding companies, PROI Worldwide's 75 agencies rank as 5th in the world, larger than holding groups Publicis, Blue Focus, Huntsworth, Next 15, IPREX, and Havas. Compared to centrally owned multi-national public relations firms, PROI Worldwide is in first place, larger than Edelman, Weber Shandwick, Burson Cohn & Wolfe, FleishmanHillard, Ketchum, MSL Group, H + K Strategies, Ogilvy PR Worldwide, Blue Focus, Brunswick, and Golin.
According to Clare Parsons, chair of PROI Worldwide's Global chair and London-based reputation management consultancy Lansons, PROI's ability to share knowledge globally and its flexibility contributes to independently held PR agencies outperforming their publicly owned peers in growth. She added that PROI Worldwide continues to lead not just in business outcomes, but also by assisting its agencies to grow.
This sentiment is echoed by Doy Roque, head of PROI Worldwide's partner agency in the Philippines, who believes that access to the collective expertise of the top agencies across all markets is what gives PROI its edge. Roque said that they have been with PROI for three years now, and they've been able to learn from some of the best-in-class agencies all over the world, allowing them to elevate their work to global standards, benefitting both their staff and clients.
Not so hidden agenda
TOURISM AWARDS: The Rotary Club of Manila recently recognized the recipients of RCM's 15th Tourism Awards. Shown in photo are RCM director and tourism awards committee chair Robert Lim Joseph (4th from left) and RCM president Susing Pineda (6th from left). Awardees are (from left) Kevin Andrew Tan, Jesli Lapus, Oscar del Rosario Sr., Joseph, Sen. Cynthia Villar, Jikyeong Kang, Felicito Payumo, Cynthia Carreon, Paul Arcenas, Mina Gabor, Frederick Go, Antonio Meloto, and DILG Undersecretary Epimaco Densing.
For comments, e-mail at mareyes@philstarmedia.com