NLEX Harbor Link Segment 10 opens Feb 26
February 21, 2019 | 12:00am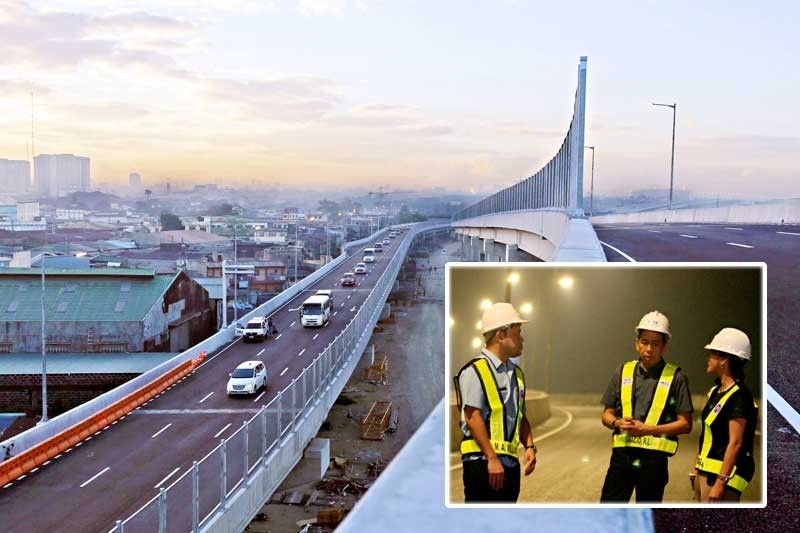 MANILA, Philippines — Public Works and Highways Secretary Mark Villar and Metro Pacific Tollways Corp. (MPTC) officials conducted yesterday the final inspection on the 5.65-kilometer portion of the NLEX Harbor Link Segment 10 from Karuhatan, Valenzuela City to the new Caloocan Interchange in C3 Road, Caloocan City which will open next week.
Villar said the road project, which has faced delays for its inauguration in the previous months, is set to open next Tuesday.
The new segment is expected to alleviate traffic congestion in Metro Manila as it will serve as an alternate corridor for motorists traveling from Central and North Luzon provinces, Valenzuela City, and Quezon City to Manila.
Travel time from Valenzuela City to C3 in Caloocan, for instance, will significantly be reduced from one hour to about five minutes.
"The NLEX Harbor Link Segment 10 will be a traffic game changer since this will reduce travel time from C3 to NLEX to just 10 minutes. Once opened, around 30,000 vehicles will benefit from this new road," Villar said.
As a result of the reduced travel time, Villar said motorists would gain significant savings in vehicle operating costs and increase their productivity.
"In a recent JICA study, traffic congestion in Metro Manila is costing the country P3.5 billion a day. This elevated expressway will be a big boost to our economy as billions of pesos will be saved annually with the improved travel time," Villar said.
The NLEX Harbor Link Segment 10 is also being eyed to provide direct access for commercial vehicles, especially heavy trucks, between NLEX and the Manila Port.
Villar said truckers and freight forwarders are seen to greatly benefit from the elevated expressway since their cargo trucks would be spared from the truck ban, translating to faster delivery of goods to and from the provinces.
"Aside from connecting NLEX to key areas in Metro Manila, the NLEX Harbor Link Segment 10 is seen to bring more opportunities in nearby communities such as generation of employment and increase in land values," NLEX Corp. president and general manager Luigi Bautista said.
"Metro Pacific remains committed in supporting the government in its infrastructure projects to improve accessibility between airports, seaports, and growth corridors in both the north and south," MPTC president Rodrigo Franco added.
The next phase of the project is the 2.6-km section from C3 Road, Caloocan City to R10, Navotas City which is expected to be completed by the end of the year.