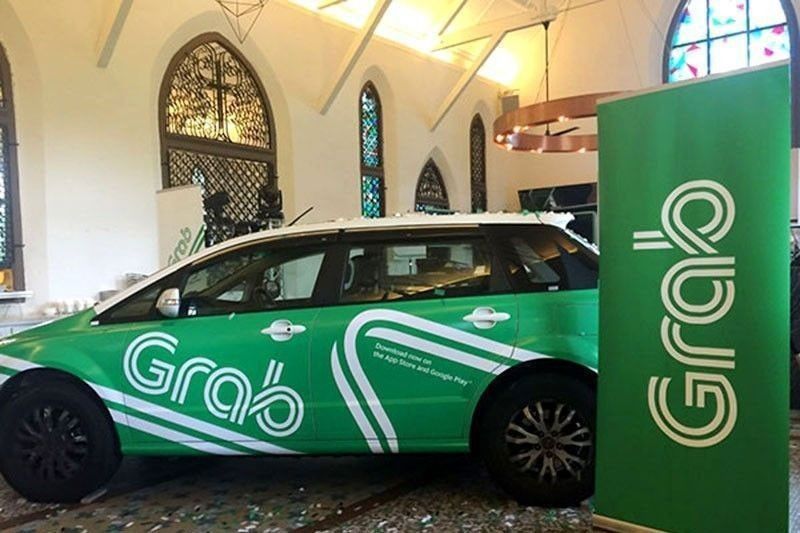 The Philippines' antitrust body has fined Grab P6.5 million for a supposed failure to submit correct and timely data.
File photo
PCC fines Grab P6.5 million over 'incorrect' data
MANILA, Philippines (Update 2, 5:26 p.m.) — The Philippine Competition Commission, an antitrust body, fined Grab Philippines P6.5 million for submitting "deficient, inconsistent, and incorrect data" for the monitoring of its "compliance with its voluntary commitments."
Arsenio Balisacan, commission chairperson, said in a statement Friday morning that when Grab acquired Uber, "it offered to adhere to a set of price and service-quality commitments through quarterly monitoring conducted by an independent monitoring trustee."
"However, the commission cannot effectively enforce these commitments without the submission of correct, sufficient, and timely data by Grab," he said.
The antitrust body previously fined both Grab and Uber P16 million in October for violating the commission's order to defer parts of the merger.
READ: PCC fines Grab, Uber P16 million for merger violations
That same month, PCC tapped auditing firm Smith & Williamson to serve as the independent third-party firm to track and audit Grab's compliance with the commitment decision which the commission issued in August.
READ: PCC taps independent auditor for Grab compliance

That commitment asked Grab to bring back market averages for acceptances and cancelation rates before the transaction, as well as the response time to rider complaints.
The ride-hailing app has been criticized for its higher prices since becoming the biggest Transport Network Company in the country when Uber shuttered operations last year.
READ: Poe slams Grab for 'predatory pricing'

The company has reiterated on several occasions that high prices were due to the government regulations limiting the supply of drivers on the road, making it supposedly difficult meet the high demand of passengers .
READ: Grab blames LTFRB for 'supply crisis'

Philstar.com has reached out to Grab representatives for comment on Friday. Grab Philippines' President Brian Cu said that they respect PCC's decision.
"While we fully respect the PCC and its mandate, Grab will file a motion for reconsideration for PCC's penalty," Cu said in a statement sent to reporters on Friday.
Cu said there might be a difference in the presentation of the data, adding that the company was working under "very limited timelines."
"PCC required us to submit our post-transaction data and given the nature and the huge volume of data that we need to extract and prepare," the Grab representative said.