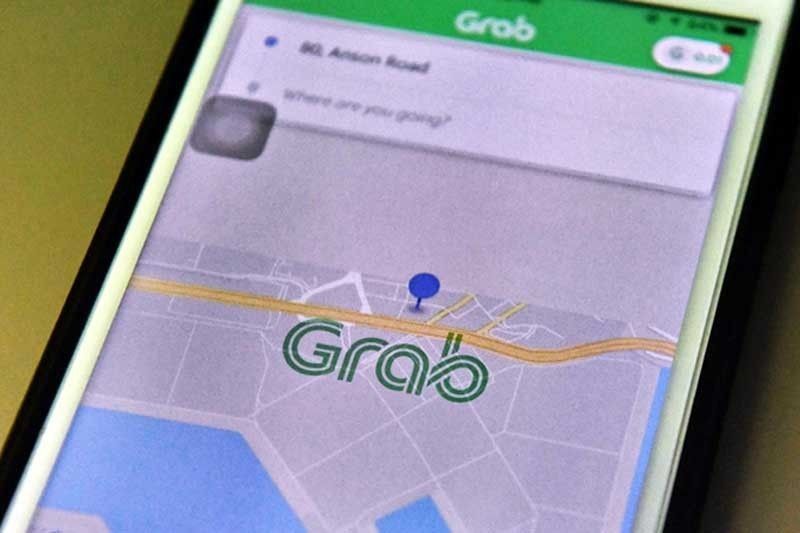 The LTFRB called out Grab in a statement released yesterday after the TNC sent an email to its thousands of drivers and riders saying that the ridesharing sector is in a supply crisis because the regulatory agency is "limiting the number of drivers on the road."
AFP/File
Grab blames LTFRB for 'supply crisis'
MANILA, Philippines — The Land Transportation Franchising and Regulatory Board (LTFRB) apparently has a bone to pick with ridesharing firm Grab after the transport network company (TNC) blamed the supposed "supply crisis" in the sector on the government.
The LTFRB called out Grab in a statement released yesterday after the TNC sent an email to its thousands of drivers and riders saying that the ridesharing sector is in a supply crisis because the regulatory agency is "limiting the number of drivers on the road."
The agency took offense with the email, saying Grab essentially blamed the government for the supply crisis despite its "frequent, open and cordial dialogue with TNCs."
"It makes us wonder however why Grab puts LTFRB on the spot, so to speak and in an uncomfortable position," the lengthy statement read.
Grab immediately released an apology and said the TNC "would like to sincerely apologize for any miscommunication" brought about by the electronic direct mail (EDM).
"In no way was this EDM meant to undermine the ongoing progress and dialogues being undertaken to add TNVS supply," the company said.
The TNC also thanked the government for clarifying the issues and assuring the public that these issues are being addressed.
This comes as LTFRB disputed Grab's claims as stated in the email that "no action has been taken by the LTFRB" as it proposed to increase the supply cap to 80,500 units instead of the current 65,000 common supply base, which has yet to be filled.
The LTFRB denied the statement, saying that it is open to applications for transport network vehicle service (TNVS) franchises outside of the master list of initial registered vehicles allowed to operate.
Last month, the LTFRB announced that it will open 10,000 slots for new TNVS franchises to address the problems of slow bookings and higher fares, which TNCs have attributed to the lack of drivers.
The agency said it also allowed "colorum" TNVS units to operate in order not to disrupt services.