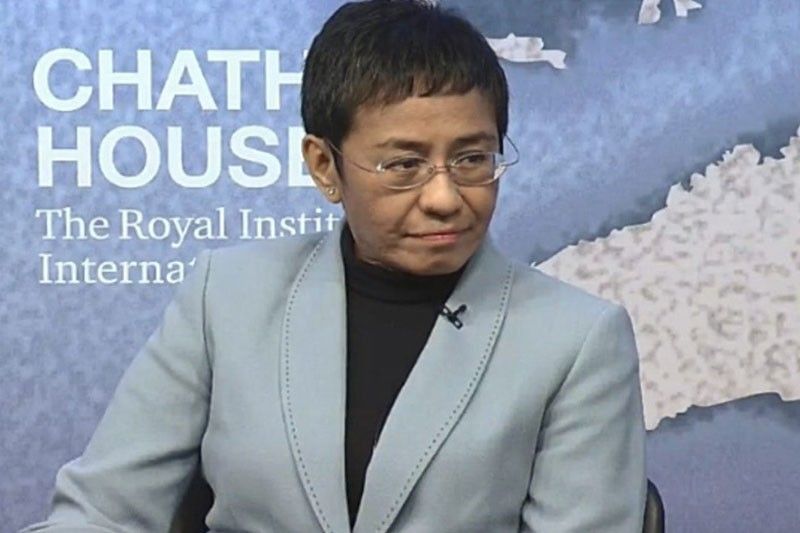 Multi-awarded ?journalist ?Maria? Ressa? at? a ?panel? discussion? during? the? Chatham ?House? 2018 ?awarding? ceremony.
Time Person(s) of the Year
FILIPINO WORLDVIEW
-
Roberto R. Romulo
(The Philippine Star) - December 14, 2018 - 12:00am
Time has just announced the 2018 Person of the Year as the "Guardians": four journalists and the entire staff of one hometown newspaper. They were recognized for exposing the "manipulation and the abuse" taking place in various parts of the world. Among them: Jamal Khashoggi, a Washington Post contributing columnist who was killed inside Saudi Arabia's consulate in Istanbul in October. The Guardians also include the staff of the Capital Gazette, whose Maryland newsroom was attacked by a gunman in June; Maria Ressa, chief executive of the Rappler online news who has been made the target of questionable legal action for the outlet's coverage of Philippine President Duterte; and journalists Wa Lone and Kyaw Soe Oo, who have been jailed in Myanmar for nearly a year for their work exposing the mass killings of Rohingya Muslims."
I want to feature the Filipino. I have known Maria Ressa for many years and had once been interviewed at an Indonesian conference by her. She was extremely articulate and well versed on the subject at hand. I always watched her on CNN. She demonstrated command of the subject and when interviewing she was direct, but always tactful. When reporting events or issues, she possessed the classic traits of an investigative reporter: courageous, prepared (what President Ramos referred to as "complete staff work") and relentless. She always reported the unembelished truth and never resorted to sensationalism.
Time magazine declared in its latest issue: "We are living through nothing short of a "war on truth" — but it is in such a time that "professional truth seekers" are more important than ever." Indeed, truth is under assault everywhere and its value is being diminished by those who traditionally have been relied on to dispense it. "Fake news" has entered the lexicon with such devastating consequences on both sides of the truth.
Maria: Congratulations. As the son of the only Filipino who won the Pulitzer Prize, our nation should be equally proud of you for being the only Filipino journalist to have won the coveted Time Person of the Year. This recognition by Time reflects global sentiments towards the increasingly intolerant treatment of governments against journalists, with increasing resort to "manipulation and abuse" through their exercise of their legal powers. Presumably, this will draw global attention to the plight of the Fourth Estate, particularly in the Philippines and that remedial measures will be taken.
I have other issues that I planned for this column, but it would detract from what I consider a seminal event. Maria, we are proud of you!!