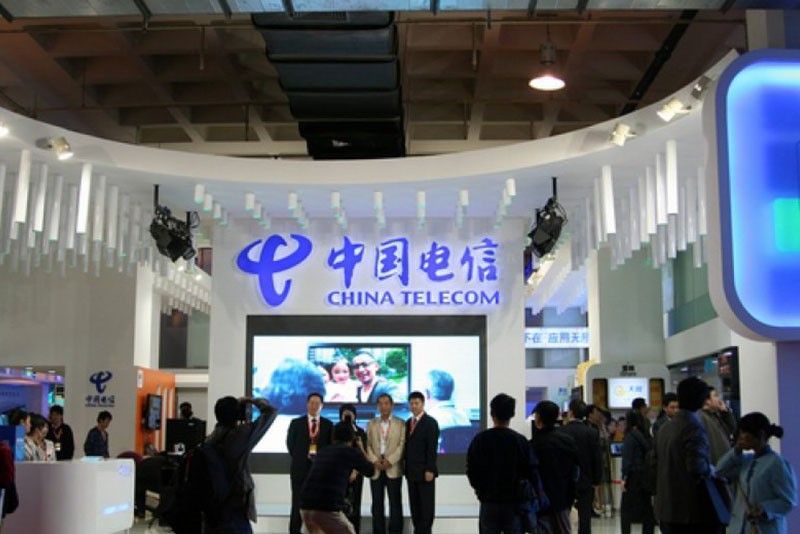 Mislatel consortium is composed of China Telecom, Uy's Udenna Corp. and Chelsea Logistics Holdings Corp., as well as franchise holder Mindanao Islamic Telephone Company Inc.
Xinhua, file
National security concerns take center stage as Senate resumes 3rd telco hearing
(Philstar.com) - November 27, 2018 - 12:28pm
MANILA, Philippines — A Senate panel on Tuesday resumed its hearing on the entry of Mislatel—a consortium of a Filipino tycoon and China Telecom—to the Philippines' wireless communications industry, amid concerns on the integrity of the selection process and national security.
President Rodrigo Duterte last year invited China to be the Philippines' third telecom provider that will transform the country's troubled telecommunications sector that has long been dominated by PLDT and Globe.
Davao-based tycoon Dennis Uy, an old friend of Duterte, teamed up with state-controlled China Telecom to form the Mislatel Group — which the Philippine government has formally declared as the country's third telco carrier after two rival bids were rejected and foreign players backed out.
Sen. Grace Poe, chairperson of the Committee on Public Services, said the congressional hearing seeks to address issues surrounding the victory of Mislatel, including fears that giving China Telecom access to Philippine communications infrastructure may threaten state secrets.
Poe particularly raised alarm over reports that China Telecom "hijacked and rerouted 15 percent of the world's web traffic into its own servers for 18 minutes."
"It is not a secret that China Telecom is a government corporation of China — a country in contention of the West Philippine Sea. In the past, it has been reported that the company has been proven to have hijacked Internet traffic," Poe said.
"Are we allowing a substantial control of a portion of our Internet traffic for the purpose of furthering their interest? In fact, do we even have the capability to reduce, control or mitigate these risks?" she added.
'Can we trust them?'
Some Filipino lawmakers previously warned that China Telecom could be a "Trojan horse" and "a serious threat to national security."
Despite Duterte's warm relations with the Asian power, Filipinos remain suspicious of it as the two countries spar over the resource-rich South China Sea, part of which is the West Philippine Sea.
In a bid to douse security concerns given China's telco expertise and sophisticated technology, Mislatel earlier said that under the group's roll-out plan, data protection and national security are its "top priority."
"Can we trust them to accord the same respect for the privacy of communications and correspondence? Do we believe they will not obtain valuable information to stir up insurrection or to prejudice the Filipino consumers?" Poe said.
Acting Information and Communications Technology Secretary Eliseo Rio and National Security Adviser Hermogenes Esperon were among the officials who attended Tuesday's congressional hearing.
"The Chinese equipment are already in our country, they are already in our telecommunications network... So in other words if the Mislatel come up with their network, it will be the same equipment that Globe and Smart have," Rio said.
"We can really assure the public that we will be cyber-security compliant," he added. — Ian Nicolas Cigaral