UnionBank launches first blockchain-based platform
September 2, 2018 | 12:00am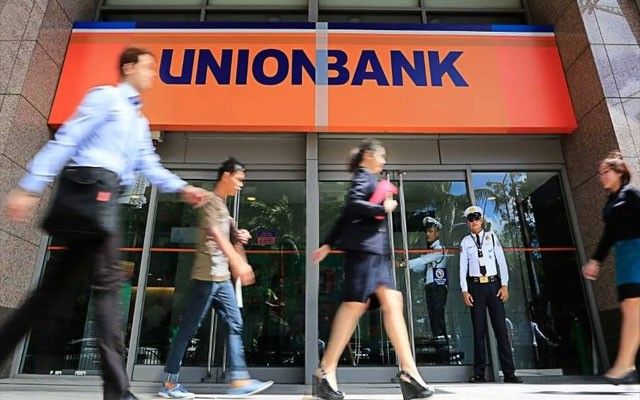 MANILA, Philippines — Union Bank of the Philippines has launched the first blockchain-based platform for a fast and cost-effective way to communicate policy and procedural guidelines and regulatory requirements.
Through this platform, employees of UnionBank could access the homepage that displays all published general circulars and check the latest, updated or revised version, accurately and more quickly.
Ruby Gisela Perez, strategic business process optimization head at UnionBank, said the blockchain-based solution provides provenance and assurance on finality of the latest published version, security and visibility on access based on document classification, and notification on periodic review.
Apart from internal use, Perez said the blockchain platform for general circulars is also seen benefit both partners and customers in non-financial related matters in the long run.
UnionBank performance and quality management head Derrick Nicdao said the issuance of general circulars ensures standardized handling of all transactions and, through this the bank mitigates potential process failures as a result of lack of employee awareness.
The initiative was presented to Bangko Sentral ng Pilipinas before its launch, paving the way for the incorporation of central bank's inputs and feedback into the solution.
For his part, UnionBank executive vice president and chief information officer Dennis Omila said the approach shows the unique benefits of blockchain are not just limited to crypto-currencies.
"This platform will help demystify blockchain and demonstrate how technology can play a crucial role in streamlining processes," Omila said.
The Aboitiz-led bank is the first bank in the Philippines to implement blockchain into its internal processes. For the last 20 years, it has been trying to solve the problem on the proliferation of general circulars.
"With decentralized ledgers, you can go into those ledgers and do the corrections and give access to the people who need it," UnionBank president Edwin Bautista said.
UnionBank is leading blockchain development among local banks because it believes this technology could provide a solution to the many challenges to providing financial services to the millions of unbanked Filipinos.