Weak peso, inflation spike may prompt BSP rate hike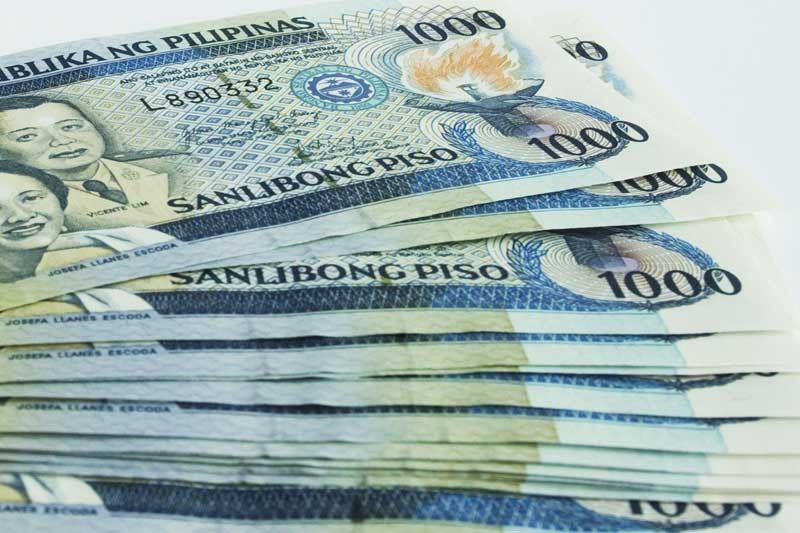 MANILA, Philippines — The weak peso and higher inflation may prompt the Bangko Sentral ng Pilipinas (BSP) to finally raise interest rates next month.
Philip Wee, foreign exchange strategist at DBS Bank Ltd., said the market is positioning for a possible rate increase by the central bank next month.
"As for the next central bank meeting on May 10, we expect the overnight borrowing rate to increase by 25 basis points to 3.25 percent," he said.
Wee said the 10-year bond yield rose above seven percent, while the three-month interbank reference rate has been moving higher with inflation since the start of the year.
He said inflation may peak at five to six percent in May and June amid the transitory impact of the implementation of Republic Act 10963 or the Tax Reform for Acceleration and Inclusion (TRAIN) Law.
The BSP has set an inflation target of two to four percent between 2018 and 2020.
"Having risen above the official two to four percent target to 4.3 percent year-on-year in March, inflation is expected to top out at around five to six percent in May and June," he said.
The peso has weakened by 4.3 percent so far this year as it continues to hover around the 52 to $1 level, not far from the full-year depreciation of 5.4 percent and 4.7 percent seen in 2016 and 2015, respectively.
The BSP has kept an accommodative monetary policy stance over the past three years to support the country's growing economy through a low interest rate regime.
The central bank last raised interest rates by 25 basis points in September 2014.
During its last rate setting meeting last March 22, the board noted it has not seen strong evidence of second round effects from the implementation of the new tax law in terms of higher wages and transport fare.