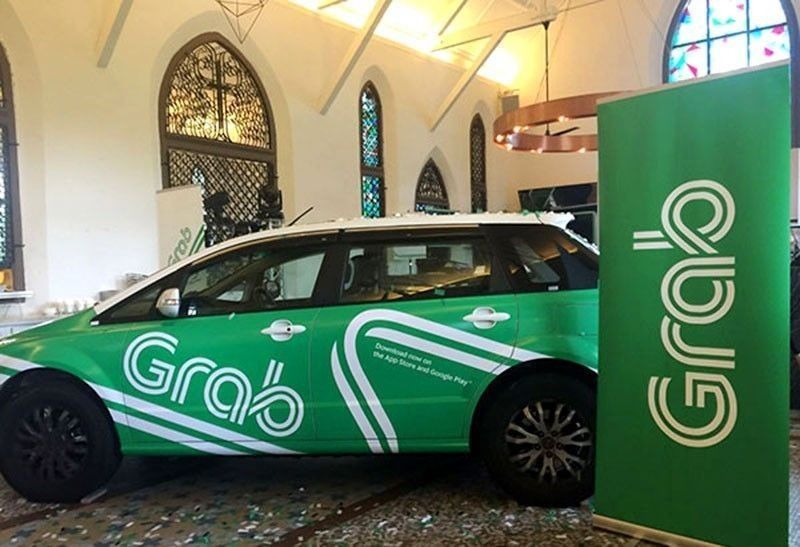 The LTFRB also assured the public that the sale will not mean a hike in Grab fares.
File
'Grab did not inform LTFRB of P2 per minute charge,' Delgra says
(philstar.com) - April 17, 2018 - 8:17pm
MANILA, Philippines —The Land Transportation Franchise and Regulatory Board on Tuesday said ride-hailing service company Grab did not notify the board when it implemented the questioned P2/minute charge.
"I have to admit that they (Grab) did not inform us when they imposed [the P2 per minute charge]," LTFRB chair Martin Delgra III said in a recorded ambush interview.
The board wants Grab to explain why it imposed a change in its fare scheme last year.
During the hearing into Grab's alleged hidden charges, Delgra said that the LTFRB is very specific on how the fare mechanism was supposed to be implemented following its Dec. 27, 2016 order. He said the December order, which states that ride-hailing services should charge a flagdown rate of P40, remains in effect.
The order also allows Grab to charge an additional P10 to P14 per kilometer but excludes the travel duration charges.
"The position of the board really is that it has exercised its adjudicatory function as early as December 27, 2016," the LTFRB chair said.
Delgra admitted that the fare scheme for Transport Network Vehicle Services, managed by the TNCs, is liberal compared to other public utility vehicles.
He explained that PUV requests for fare hikes go through a tedious process of filing, publication and hearing before the LTFRB decides on the fare increase.
Earlier, Rep. Jericho Nograles (PBA party-list) also complained of alleged illegal charging by Grab and asked the ride-hailing firm to explain to the public how they came up with the P2/minute charge.
Nograles said that he tried entering a similar pick-up place and destination and found out that Grab is charging P80 pesos, which is double its supposed flagdown rate. He claimed that he tried it at eight different sites but it showed the same fare charge.
Grab legal counsel John Paul Nabua defended the firm and claimed that it informed the LTFRB that it imposed an adjusted fare. The P2/minute rate change was imposed early June last year.
Nabua said Grab is not overcharging and explained that it implemented the new fare scheme because of a department order approved by the Department of Transportation in 2015. DO-2015-11 states that price adjustments are allowed "subject to oversight from the LTFRB in cases of abnormal disruptions of the market."
The LTFRB set another hearing on May 29 to pave way for Grab's explanation on when it implemented the charge. —Rosette Adel