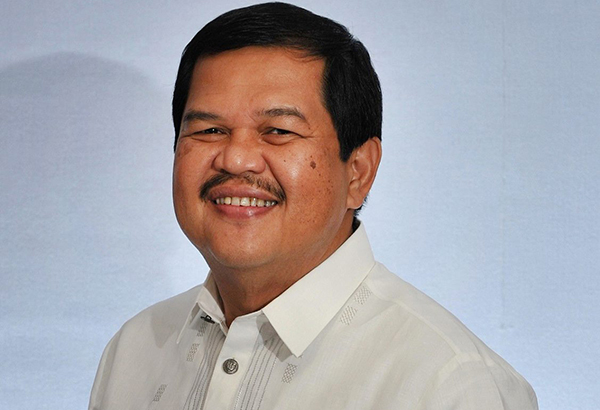 BSP Governor Nestor Espenilla Jr. said in his speech at the Security Bank Economic Forum 2017 the central bank is ready to deploy measures once risks of overheating develop. File
Espenilla: BSP remains vigilant on overheating
MANILA, Philippines — The Bangko Sentral ng Pilipinas (BSP) said monetary officials remain vigilant and are ready to step in through the deployment of macroprudential measures to protect the economy from overheating.
BSP Governor Nestor Espenilla Jr. said in his speech at the Security Bank Economic Forum 2017 the central bank is ready to deploy measures once risks of overheating develop.
"We do not believe that we are there yet and we remain very vigilant to avoid it," he said.
Espenilla said the current pace of credit growth at 21.1 percent in September remains manageable, adding the country's credit-to-gross domestic product (GDP) ratio of 63.6 percent as of the second quarter is still one of the lowest in Asia.
Bank loans are diversified across economic sectors and are backed by durable economic activity as 89 percent of the total credit went to the production sector, according to Espenilla.
The BSP chief said the central bank's monetary operations indicate sufficient domestic liquidity to support expansion. The amount of money in the financial system expanded 14.5 percent to P10.14 trillion in September.
"Amid the stronger growth in liquidity, inflation dynamics remain very manageable. Key indicators of credit expansion are likewise below established international threshold," Espenilla said.
Inflation averaged 3.2 percent in the first 10 months despite hitting a three-year high of 3.5 percent in October from 3.4 percent in September. This is well within the BSP's two to four percent inflation target.
He said current property prices based on the latest data from Colliers International and the central bank's Residential Real Estate Price Index (RREPI) do not show misalignment from the trends.
"We continue to closely monitor growth and risks to overheating even as we stand ready to deploy macroprudential measures if necessary to deal with sectoral issues in a targeted way," he said.
Espenilla said the BSP constantly expands its policy toolkit to include macroprudential measures, surveillance tools, and stress indices such as the early warning system on currency crisis and the Philippine composite index.