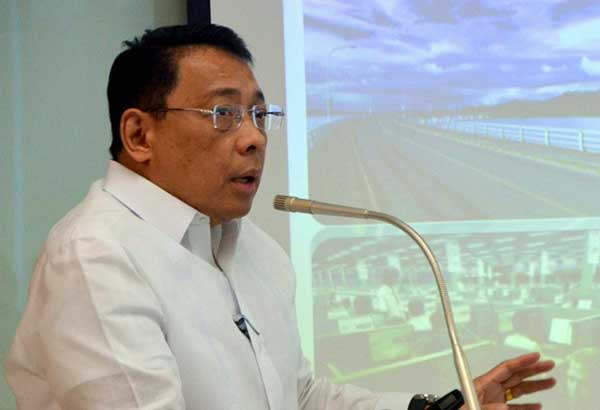 BSP officer-in-charge Diwa Guinigundo said personal remittances rose 8.7 percent to $2.56 billion in July from $2.35 billion in the same month last year. File
Remittances sustain strong growth in July
MANILA, Philippines — Personal and cash remittances from Filipinos abroad continued to book stronger-than-expected growth in July with the steady deployment of skilled Filipino workers, the Bangko Sentral ng Pilipinas (BSP) reported yesterday.
BSP officer-in-charge Diwa Guinigundo said personal remittances rose 8.7 percent to $2.56 billion in July from $2.35 billion in the same month last year.
For the first seven months, personal remittances went up 5.9 percent to $17.92 billion from $16.92 billion in the same period last year.
"The steady growth in personal remittances drew support from the remittance inflows from land-based overseas Filipino workers with work contracts of one year or more, amounting to $13.8 billion, and compensation of sea-based workers and land-based with short-term contracts which reached $3.6 billion," Guinigundo said.
Personal remittances represent the sum of net compensation of employees, personal transfers, and capital transfers between households. It measures the total amount of remittance flows into the country, including cash and non-cash items that flow through both formal or via electronic wire and informal channels such as money or goods carried across borders.
Cash remittances coursed through banks grew 7.1 percent to $2.28 billion in July from $2.13 billion in the same month last year as remittances from land-based workers increased 6.8 percent while that of sea-based workers rose 8.4 percent, according to BSP data.
Guinigundo said the major sources of cash remittances in July were the US, the United Arab Emirates, Singapore and Japan.
Cash remittances expanded five percent to $16.09 billion from January to July compared to $15.32 billion in the same period last year.
Data showed the bulk or 80 percent of the cash remittances in the first seven months of the year came from the US, Saudi Arabia, UAE, Singapore, Japan, the United Kingdom, Qatar, Kuwait, Germany, and Hong Kong.
Data from the Philippine Overseas Employment Administration (POEA) showed a total of 1.22 million Filipino workers were deployed in the first seven months of the year or about 58 percent of the 2.11 million workers deployed in 2016.
"The sustained increase in overseas Filipino remittances was supported by stable demand for skilled Filipino workers abroad," Guinigundo said.
The BSP has pegged the projected growth in personal and cash remittances at four percent this year.
Cash remittances from about 12 million Filipinos living and working abroad account for about 10 percent of the country's domestic output as measured by the gross domestic product (GDP).
Remittances together with business process outsourcing (BPO) and tourism receipts serve as a major source of foreign exchange buffer or gross international reserves that help shield the Philippines from external shocks.
"We are seeing both remittances and BPO receipts will continue to grow. They have been resilient all these years," Guinigundo said.